Initial Betting Preview of the 2019 College Football Season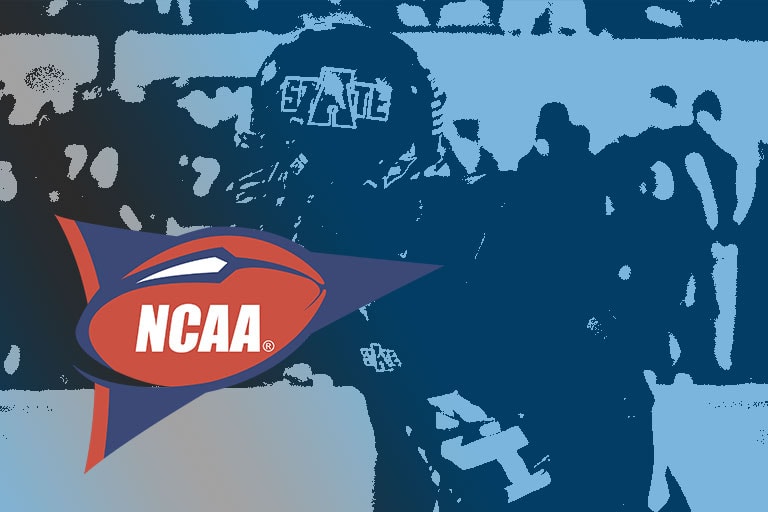 It can seem like football is a winter sport that is played in the "frozen tundra," but that really isn't true, especially when it comes to college football.
In fact, the regular season is history by the end of November, so there are no games in the winter except bowl contests and the College Football Playoffs.
Summer games are a different story. The 2019 season starts on August 24th when Florida plays in-state rival Miami and Arizona squares off against Hawaii.
Now is the time to get ready so that you can spot weaknesses in the early lines before the bookies get wise.
And speaking of sportsbooks, you have to identify the college football betting sites you can trust to provide prompt payouts. We have done the research, and the websites below get very high grades for rapid returns.
Early NCAA Football Top 10
We're going to take a brief look at each major conference from top to bottom, but first, I'll share a broad overview with regard to the teams that are getting the most shine early on. There are a lot of familiar names, and success on the field breeds continuing recruiting success, so this comes as no surprise.
These rankings are going to be rather predictable because opening day is still months away, and surprise teams will emerge once the season gets underway in earnest. However, it's good to have a starting point to work with so that you know what the experts and the bookmakers are thinking at this juncture.
One thing that is not cookie-cutter about my list of the pre-season top 10 is that this is unique to GamblingSites.com, so there may be some placements that you don't see everywhere.
1. Georgia Bulldogs
Georgia lost late-season heartbreakers to Alabama squads that were considered unbeatable in each of the last two years. With a single play here or there, they could have won the National Championship at least once. This was especially true in 2018 when they lost a heartbreaker to the Crimson Tide in the ultimate contest.
In a move that will raise eyebrows, I'm going to crawl out on a limb and give the Dawgs the nod as the team to beat.
2. Alabama Crimson Tide
I'm slotting Alabama in at number two right now.
Nick Saban certainly won't have any trouble motivating his team to avoid overconfidence after the way they were embarrassed in the National Championship game last year.
3. Oklahoma Sooners
The Sooners are loaded again, and your first thought may be that they won't be the same with likely number one overall pick Kyler Murray entering the NFL draft. This may be true, but a well-known new face will be behind center for the Sooners.
Jalen Hurts, who relieved a banged-up Tua Tagovailoa to engineer the comeback Alabama win in the SEC title game last year, has transferred to Norman. I wouldn't be surprised if he is on the Heisman Trophy short list at the end of the season.
4. Clemson Tigers
Plenty of publications pick the Tigers to repeat as champs, and no one would be shocked if they do.
However, maintaining ongoing perfection is no easy task, and they lost no less than four dominant defensive players to the NFL.
5. Oregon Ducks
Quarterback Justin Herbert, who may have been the top pick in the draft, is coming back to Eugene, and that's a big deal.
They may make quite a bit of noise, and I'll provide some added fuel for the fire in my Pac-12 section.
6. Ohio State Buckeyes
These guys are always right there year after year, and they have a worthy replacement for record-setting QB Dwayne Haskins in Justin Fields.
Yes, Urban Meyer is gone, but perhaps the move to Ryan Day will shake things up in a positive way.
7. Notre Dame Fighting Irish
They have a strong coaching staff, great success to build on, and a rock-solid roster.
Add in the many soft spots in their schedule as an independent, and there is reason to believe they can fashion an impressive record once again.
8. Texas Longhorns
This team put a cherry on top of a fine season with a big Sugar Bowl win over Georgia that was not as close as the 28-21 final score would indicate.
9. LSU Tigers
The Tigers are perennially formidable, and Death Valley may provide the biggest home field advantage in college football.
Optimists may not be kidding themselves this time around because LSU has made some big changes that I will examine more closely.
10. Michigan Wolverines
Jim Harbaugh's bunch will definitely compete for a Big Ten title once again.
They have reloaded nicely, but the head coach's overly conservative decision-making tends to make a negative impact at the worst moments.
A Brief Look at the Top Five Conferences
I'm providing some advance information here just to give you a little edge before the 2019 college football season. When it comes to betting on college football online, all of the conferences matter. In fact, in many cases, you can find the best value in games that fly way under the radar.
This being stated, people that bet on NCAA football want to win, but most of them like to focus on the big-time games that are nationally televised. Plus, as a fan of the sport outside of betting, everyone is interested in the hunt for the national championship.
As the season gets closer, we will provide some college football betting tips and strategies that you can apply, and we are also going to put each conference under the microscope. For now, I'm going to pass along some key facts about the teams in the top five conferences.
Atlantic Coast Conference
I'm not going to rank the conferences here based on my perception of their strength. The ACC will come first as I take a look at them in alphabetical order. The Atlantic Coast Conference is broken up into two divisions, and one of them produced the reigning champion.
Atlantic Division
Clemson is going to enter the season as the prohibitive favorite to win the ACC, and many experts think they are the best team in the country. It's hard to argue with their supporters because they have standouts like quarterback Trevor Lawrence and running back Travis Etienne returning.
They have suffered significant defensive losses as I touched upon previously, but they have a crop of highly regarded younger players that will get their chance in 2019.
Down in Tallahassee, Florida State may be able to rebound under sophomore head coach Willie Taggart. They failed to reach a bowl game for the first time in three dozen seasons a year ago, but they recruited well, and they have a proud history to draw from going forward.
The Syracuse Orange have waved goodbye to their veteran signal caller Eric Dungey, but exciting young Tommy DeVito is waiting in the wings. He's got plenty of competent skill players around him, and the defense is returning most of their starters from the 10-win season they posted in 2018.
Wake Forest has enjoyed surprising success over recent years under the tutelage of head coach Dave Clawson. They won't threaten the teams at the top, but they may post another winning record.
Their neighbors down in Raleigh, the Wolfpack of North Carolina State, are in transition. They have a competition for a new quarterback, and they have to overcome some key offensive line attrition.
On paper, Boston College may be able to improve on the seven wins they were able to manage last season. They can build around A.J. Dillon, their star running back that has rushed for 2,738 yards with 24 rushing touchdowns in 23 games over two seasons.
Former division power Louisville was winless against conference foes last year. That's the bad news, but the good news is that there is nowhere for them to go but up.
Coastal Division
The Coastal Division of the ACC doesn't have a top ten pre-season squad, but it is quite deep. Every team would appear to have a legitimate shot at some type of bowl invitation, starting with Virginia Tech.
Justin Fuente's Hokies have some potent offensive weapons returning, and injuries last year helped younger players get some experience. As a result, this is a deep, hungry squad going into the new campaign.
Traditionally, the Virginia Cavaliers have never been much of a contender in the ACC, but they tried to change all that when they hired Bronco Mendenhall a few years ago. The former Brigham Young head coach has them moving in the right direction, but the improvements have been baby steps.
Pittsburgh won the Coastal Division last season, and they have a chance to repeat, but it won't be easy. Perhaps the best thing that they have going for them is the fact that their division is ripe for the taking.
The once proud Miami Hurricanes burned through another head coach that was supposed to lead them back to their halcyon days in former Georgia mentor and Miami alumni Mark Richt.
There are serious question marks at quarterback, but they look like they are going to have a strong running game. This team may be able to improve on their 7-6 2018 season under their former defensive coordinator Manny Diaz.
On a side note, Diaz may have had the shortest tenure of any college head coach anywhere. He took the job as the main man at Temple, perched as an Owl for 17 days, and headed back to Coral Gables when Richt suddenly decided to retire.
Georgia Tech has a new coach in Geoff Collins who is going to move away from the option offense that has limited the Jackets. The change will pay dividends in the long run, but there should be some significant growing pains in 2019.
Duke can win some games against so-so opponents, but they have set themselves up for failure by scheduling non conference games with Alabama (the season opener) and Notre Dame.
Down in Chapel Hill, the North Carolina Tar Heels have fallen on hard times over the last couple of years. Former coach Mack Brown is back, but he has an uphill climb ahead of him.
The Big Ten
First off, if you're new to all of this, you are going to wonder why this conference is called the Big Ten when there are 14 teams. This is a good question, and there's not a really good answer.
Back in the day, there were ten teams, and then they started adding teams, but they didn't continually change the name. It's kind of lame if you ask me, but nobody has asked.
Anyway, I'm going to share a few words about each of the 14 teams in the Big Ten.
West Division
Like the ACC, the Big Ten is divided into two divisions (because there are so many damn teams, but that's the last I'll write about that). This division is wide open in 2019, but I'm going to start with the Wisconsin Badgers.
They are perennial contenders for the division title, and they have a formidable offensive superstar to lean on. Running back Jonathan Taylor is a legitimate Heisman Trophy candidate coming off a season with almost 2200 yards rushing. He also pushed the ball over the goal line 16 times.
Iowa boasts a number of top-notch skill players, and their O-line should be able to open holes and protect quarterback Nate Stanley. They do play some very difficult games away from home, and their performance in these contests will make or break their season.
Northwestern is coming off a solid season when they played good defense and adequate offense. They have some scheduling advantages, so it would be no surprise to see them vie for the conference crown once again.
The Cornhuskers of Nebraska started slow and finished strong, and they hope to ride that momentum into the new campaign. Their defense was a bit porous, but if they can improve on that side of the ball, Scott Frost and his charges could go bowling.
Minnesota is another team that is in the mix in this very balanced division. They bested Wisconsin late in the season to make a statement, and their bowl victory over Georgia Tech punctuated it. The Golden Gophers are loaded at running back, and the receiving corps is a strength as well.
Jeff Brohm's Purdue Boilermakers had a potent offense in 2018, but they have suffered significant losses as veteran players have run out of eligibility. This is probably not the year for ascendancy on the gridiron in West Lafayette.
When former Chicago Bears coach Lovie Smith took the reins at the University of Illinois in 2016, there was an outpouring of affection in Champaign. Smith has fashioned a 9-27 record in three seasons there, so the honeymoon may be over sooner rather than later if there is no improvement this year.
East Division
According to the 247Sports Composite rankings, Michigan had the eighth-best recruiting class in the country, and the best incoming crop in the Big Ten. They are deep at all skill positions, and they have a very stout defense. This is a team that will be tough to beat.
Ohio State is the squad that is most likely to do it. In addition to new head coach Ryan Day, there have been sweeping additional coaching changes. It could come down to the head to head matchup against Michigan, but that will be a difficult hurdle for the Buckeyes to cross, because the game is in Ann Arbor.
The Michigan State Spartans had a tough time moving the ball last year, and this shortcoming limited them to just seven wins. On the other side of the coin, they had one of the best defenses in the conference, so with a little improvement on offense, they may be a force to be reckoned with in 2019.
Penn State has regained a consistently powerful position in the Big Ten, and college football in general, largely due to the recruiting of coach James Franklin. Unfortunately, that's a mixed bag at times, because no less than five regulars from last year's club have moved on with college eligibility still left to play in the NFL.
Franklin wouldn't be the mastermind that he is if he did not anticipate this type of thing, so there is plenty of blue-chip talent to step in and carry the load at these positions. Veteran QB Trace McSorley, who shattered many records for the Nittany Lions, is not leaving early, but he has exhausted his eligibility.
This will be an interesting year for Penn State, and they may have to spend some time finding themselves in light of all the changes.
Unfortunately, there is no reason to expect much from the three remaining schools in the conference. Indiana plays a weak non-conference schedule, and they manage to elude a couple of tough Big Ten foes this year. They may sneak into a minor bowl, but that's the ceiling as far as I can see.
Rutgers has to find a way to win with an anemic ground game and a guy under center (Artur Sitkowski) that threw four touchdowns and 18 interceptions last year. The Maryland Terrapins figure to be neck and neck with the Scarlet Knights in the race for the Big Ten West Division basement.
Big 12
Now that we have examined the 14 teams in the Big Ten, we can look at the 10 schools that are in the Big 12. At first glance, the conference as a whole does not look like it is going to scare anyone. At second glance, they look worse, but there are a couple of authentic national championship contenders at the top of the heap.
Oklahoma will lose dynamic quarterback Kyler Murray, but Alabama transfer Jalen Hurts, who was SEC Offensive Player of the Year in 2016, is there to replace him. The offensive line is depleted, and their top wide receiver, Marquise Brown, hopes to get a big payday in the NFL.
There are definitely some questions they need to answer, but their weak schedule will help.
The Longhorns from Austin are definitely back, and they made a statement when they bested the lackluster Georgia Bulldogs in the Sugar Bowl in New Orleans to cap off a nine-win season.
Their signal caller, Sam Ehlinger, passed for nearly 3,300 yards last year, and he will be back to lead the offense. This is the third year for coach Tom Herman, who has done a great job righting the ship. If they take the next step up the improvement ladder, anything could happen.
After the top two, things get a bit murky in this conference. TCU has been a perennial powerhouse over recent years, but they finished just one game over .500 last year. They lose a number of key players from that mediocre squad, so there is no reason to expect a lot from the Horned Frogs.
Matt Rhule has brought enthusiasm and a winning attitude to Waco after the Baylor program was devastated by scandal. They won just one game in 2017, and last year, they posted a winning record. The first half of their schedule isn't very demanding, so they may go into the second half with a lot of confidence.
Iowa State can expect improvement from sophomore quarterback Brock Purdy, who had a fine freshman season. The bad news is that he won't have a lot of experienced players to help out at skill positions. This is a team that should be competitive against second-tier opponents.
The Red Raiders of Texas Tech have every reason to be optimistic about 2019. Matt Wells takes over as head coach, and they expect big things from quarterback Alan Bowman. This program should take a nice step forward, and bowl eligibility is within reach.
West Virginia has a proud, storied program, but they are a team in flux with a new coaching staff and no incumbent quarterback. The Mountaineers may struggle this season as they try to find a new identity.
Down in Stillwater, Oklahoma State is coming off a so-so 7-6 season, and there is a void under center. They had a Swiss cheese defense in 2018, and to add insult to injury, they lost some of their best players on that side of the ball. Mike Gundy may have to persevere through another up and down campaign.
Bill Snyder, the highly respected longtime coach of the Kansas State Wildcats, retired after the 2018 season. He has been replaced by Chris Klieman, who was extremely successful piloting North Dakota State in the Missouri Valley Conference.
The Big 12 is another matter entirely, and in all honesty, Manhattan is not the most attractive landing spot for top-notch talent. Klieman may find a way, but this won't be the year.
At the bottom of the list, we find the Kansas Jayhawks. They made a splash with the hiring of Les Miles, who had good success recruiting and coaching at LSU for over a decade. Unfortunately, Kansas area high schoolers aren't in the same stratosphere as young football players in and around Baton Rouge.
Pac-12
In the far west, the Pac-12 has not produced a late-season national championship contender since the Oregon Ducks lost to Ohio State 42-20 in the final playoff game in 2015. Is this the year for a resurgence?
North Division
Speaking of the University of Oregon, they have a bevy of explosive offensive weapons, and the talented big uglies will open holes and protect senior quarterback Justin Herbert.
The Ducks will take some beatings, and that's why I placed them at #5 in my early top ten.
High-octane Washington State had an 11-win season a year ago, but they are going to have a quarterback competition since Gardner Minshew is now looking for work in the NFL. They have some fine receivers, a stout O-line, and Max Borghi is primed to carry the load out of the backfield.
This is a squad that can challenge the Ducks, but when the two square off, it will be at Autzen Stadium in Eugene.
Washington has to go to battle without some huge pieces from a year ago, including running back Myles Gaskin and field general Jake Browning. They have enjoyed a nice recruiting haul on the defensive side, and they play some of their biggest games at home, including contests against Oregon and Washington State.
The Cardinal down in Palo Alto have to try to shake off some big losses to make an impact. Stanford's extraordinary running back Bryce Love is gone, along with a number of other big offensive pieces. Prolific quarterback K.J. Costello will return, and their defense should keep them in a lot of ballgames.
California is another team that is expected to be able to throttle opposing offenses. They were one of the top stop units in the conference a year ago, and their key defensive pieces will be back in Berkeley. On offense, there are more questions than answers.
They say that Corvallis is a very tough place to play, and that has certainly been true for Oregon State football players recently. The Beavers have won a grand total of nine games over the last four seasons, and the futility is likely to continue into the foreseeable future.
South Division
This division is decidedly weaker than the North, with Utah getting the nod to repeat as the division champion. The frontrunner status is more an acknowledgment of the mediocrity of the rest of the teams than it is a validation of excellence for the Utes.
Tyler Huntley returns at quarterback, but he will have to operate behind a retooled offensive line. Their defense should be a strength once again, so they are the team to beat.
I expect the Arizona Wildcats to field a potent offense that will light up the scoreboard. Senior Khalil Tate returns as the QB, and he's healthy after playing through a nagging injury last season. Despite the impediment, he still threw 26 touchdown passes.
His sidekick in the backfield, J.J. Taylor, registered over 2,100 yards on the ground. They played a lot of matador defense a year ago, but people close to the program think that they have shored up some of the holes.
The Trojans of USC are not what they used to be, but they were fired up when Kliff Kingsbury accepted the offensive coordinator position that he was offered after the 2018 season. The flame fizzled out when the Arizona Cardinals made him an NFL head coaching offer that he couldn't refuse.
They were 5-7 last season, and there should be some improvement in the offing, but their ceiling is modest for now.
On the other side of town, Chip Kelly will enter his second season at the helm of the UCLA Bruins. They finished up their last campaign in promising fashion after a dismal start, and they catch some scheduling advantages.
Colorado welcomes new coach Mel Tucker, and he brings a strong resume with him, bolstered by his success as University of Georgia defensive coordinator. They can build the offense around stalwart quarterback Steven Montez, a 6'5", 235-pound senior.
His primary target is a beast — Laviska Shenault hauled in 86 aerial launches for over 1,000 yards, and he was out for three games.
Arizona State is losing the core of their club, so there will be many new faces on both sides of the ball. It's hard to see where the leadership will come from, but veteran head coach Herm Edwards is a huge asset.
SEC
The Southeastern Conference stands alone as the deepest and best conference in NCAA Division I football. Yes, Clemson has won two of the last four titles, but top to bottom, the SEC is the cream of the crop season after season. This year is no different.
SEC East
Anyone that dares to venture between the hedges in 2019 is going to run into a buzz saw. The University of Georgia is loaded once again, led by seasoned, battlefield-tested quarterback Jake Fromm. He connected on 30 touchdown passes last season, and he amassed 2,749 yards through the air.
The running game will be just as potent with D'Andre Swift ready to build off his 1,000-yard season in 2018. As usual, they made off with a big recruiting haul, and their defense is going to be extremely hard to penetrate.
Florida is the top division challenger, and they have the ability to make life difficult for offenses as well. Their schedule is soft, so they may be able to put together an impressive win-loss record.
Kentucky hit double digits in wins last season, which is a milestone that had eluded them for 40 years. This team can continue to build a winning tradition under intense coach Mark Stoops.
Barry Odom's Missouri squad was in a quandary at quarterback after the loss of Drew Lock, who used up all of his college eligibility. That was a major source of concern until Kelly Bryant was convinced to transfer from Clemson. The offense should click on all cylinders, but the defense is another story.
South Carolina returns most of its defensive starters, and quarterback Jake Bentley will provide stability. It's hard to envision them competing with a team like Georgia, but that should not be their goal. They simply have to get the most out of the talent they have and get to a bowl game.
Speaking of bowl eligibility, six wins may not be out of the realm of possibility for the Tennessee Volunteers, but I wouldn't bet on it.
They will grapple with in-state rivals Vanderbilt for bragging rights among the also-rans. For what it's worth, the Commodores crushed the Vols in the last game of the 2018 season by a score of 38-13.
West Division
Anyone that wants to win this division is going to have to take the slingshot to the proverbial Goliath. Alabama is bursting at the seams with talent once again, and experts feel as though their recruiting class is second to none.
Add in the motivation factor after being embarrassed in the national title game, and you have a formula for absolute dominance.
LSU is always tough, and the defense figures to be dominant. They are a cut below Alabama across the board talent-wise, but the rest of the division will have their hands full with the Bayou Bengals.
Gus Malzahn needs to get back on the good side of the administration and the boosters at Auburn. They have a talented offense all in all, but they will have to choose a replacement for NFL-bound quarterback Jarrett Stidham.
The defense looks strong across the board, so the Tigers may ascend back to prominence in 2019.
Jimbo Fisher will be pushing hard to get Texas A&M to the next level. There's a lot to like in College Station, but they are faced with one of the toughest schedules in the country. They play at Clemson out of conference, and they have to travel to Athens and Baton Rouge on consecutive weekends.
The Bulldogs of Mississippi State stirred it up in Starkville in 2018 with eight wins and a berth in a New Year's Day bowl game. They lost to Iowa in the Outback Bowl by a score of 27-22, but this bunch may use last season as a springboard.
Mississippi was sanctioned by the NCAA, and they were not allowed to go to a bowl for the last two years, but they are now out of the dog house. They hired Rich Rodriquez, the former Arizona and Michigan head coach, to guide the offense, and that sounds nice on paper. That being stated, it's hard to know what to expect from Ole Miss on the field year.
Arkansas comes into this campaign with a great chance at improvement, but that's a left-handed compliment. They won just two contests last season, so the bar is set mighty low. Experts say that the Razorbacks lured some good recruits, but to put it bluntly, they are in for a world of hurt as an undermanned squad in the SEC.
Takeaways
The 2019 college football season is still months away, but the sooner you can get a feel for what to expect, the better. I provided some broad information here as a starting point, and we are going to provide in-depth reports about every major college football conference over the coming weeks.
As a person that likes to place wagers at the online sportsbooks, you will also benefit from the college football betting tips and strategies that we will share along with the up-to-date conference reports.
In the meantime, if you still have an appetite for some grist for the gridiron mill, head over to our football betting guide to sharpen your existing skills and gain some valuable insight from our resident experts.