Individual NFL Player Competitions Like HORSE We Would Like to Bet On

We're all looking for something to do these days. We just had an amazing chance to pass the time with something fresh with the 2020 NFL Draft, but now it's gone.
That has us all looking for the next thing to do, and like always, we may want to rely on celebrities or athletes to help us figure out what that is.
The NBA tried to entertain us with a short-lived and poorly executed HORSE tournament. Stars like Trae Young and Chris Paul did their best, but it just wasn't captivating.
While the HORSE tourney was a swing and a miss, it doesn't mean professional athletes should stop trying. The Association couldn't deliver, but maybe it's the NFL's turn to keep the competitive juices flowing.
The fact that the draft was so relevant recently (and still kind of is) suggests rookies and legends alike could capture our interest. They shouldn't play HORSE, but maybe it'd be interesting if they took their specific set of skills and made other games a bit more interesting.
And if they make it known ahead of time, it's possible your favorite sports betting websites might host wagers for it.
Think of some competitions of your own and take to Twitter. I'll get things going with my own ideas.
7-Step Drop Beer Pong
This one can allow everyone to have some fun on a variety of levels.
Beer pong? Check.
Drinking the night away? Check.
Competing in a fun game? Check
Going viral? Check.
Making money? Hopefully.
Yep, beer pong could get even better if we add special football elements to it. I'll credit this Kobe beer pong shot-maker with the idea.
He turned a normal beer pong game into a lesson in beautiful fade-away jumpers. NFL players could do something similar by adding 7-step drops prior to unloading their throws.
You can get more creative with how you set the cups up, while the players could also have to go through some type of "pressure-evading" obstacle course before they release each throw.
Whatever the case, let's all play much more beer pong than we've been doing already. And maybe we can bet on it and win some money, too.
Accuracy Competition
This one is a throwback. Whether you want to just copy what they do at the Pro Bowl Skills Challenge or get super creative is up to you.
My vote would be taking things up a notch, but everyone's house and outside situation may be different. The play should be throwing at a target that is far away (and ideally moving).
To shake things up a bit, there should be a pool of non-quarterbacks who can be added in the competition.
Football Trick Shots
Of course, we can take a passing accuracy contest even further.
Dude Perfect made a living out of impossible shots on basketball hoops and launching balls into bins. That, combined with undying boredom, could give way to the ultimate football trick shot competition.
No real twist is needed here. Everyone gets creative as possible, and fans can rate the best trick shots. That, or football players can do a trick shot HORSE competition.
Football Kick Shots
Football trick shots are usually done by throwing the ball or launching it with a device. This competition would be using those lower-leg pendulums only.
The competition wouldn't be closed to just kickers, but I'm sure soccer stars and the best NFL kickers would lead the pack.
Heck, let's get NFL hopeful Carli Lloyd in the mix. She's made it known she'd love to make the jump to pro football, so crushing everyone in a trick shot kicking contest couldn't hurt.
Obstacle Course Sprinting
One thing every professional athlete loves to brag about — especially NFL skill position players — is how fast they are.
Everyone wants to know who had the fastest time at the NFL Combine. Players love to be regarded as the guy on their team with the best wheels.
We may never truly know who the fastest player in the NFL is on a yearly basis, but we can give it a go with this fun obstacle course idea.
Pure sprinting would be a bit boring (although still on the table), so everyone just sets up an agreed-upon obstacle course. The fastest time wins.
Catching Watermelons
Lastly, let's really test all of the top pass-catchers with a fun competition where they're tasked with catching something slippery.
Watermelons are just a jumping-off point. Grease them up with butter or oil and make it really interesting. Maybe just oil up footballs or use something else super slippery.
The point? Get Michael Thomas and all of the top sure-handed NFL receivers and have them compete.
Summary
Will NFL players pick up the viral competition baton and run with it? It's unclear, but everyone is still stuck inside their houses for the most part, looking for something to pass the time with.
Betting on NFL players diving into fun little competitions like this could be one way to entertain ourselves. Heck, if it's as legit as a HORSE tournament, maybe we can all make a little money off of it.
Keep an eye out for any contests like this and bookmark our sports betting blog for all types of updates, odds, predictions, and more.
AUGUST
Casino of the Month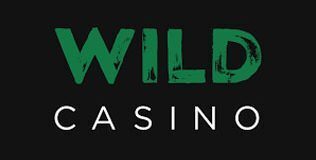 Welcome Bonus
250% up to $5,000
Read Review
Visit Site