Hide Bonus Offers
| | | | | |
| --- | --- | --- | --- | --- |
| #1 | Bovada Sports | 50% Up To $250 | Visit Site | Bovada Sports |
| #2 | BetUS | 125% Up To $2,500 | Visit Site | BetUS |
| #3 | MyBookie | 100% Up To $1,000 | Visit Site | MyBookie |
| #4 | Everygame | 100% Up To $500 | Visit Site | Everygame |
| #5 | BetOnline Sports | 60% Up To $1,000 | Visit Site | BetOnline Sports |
Indianapolis Colts vs. Kansas City Chiefs – Odds, Predictions, and Pick for Betting the 2019 AFC Divisional Round Matchup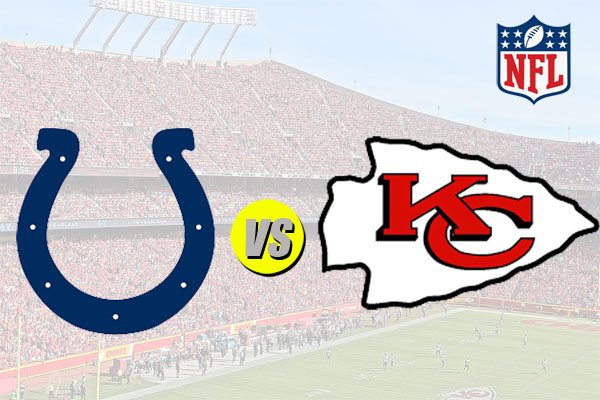 Not many gave Frank Reich and the Colts a chance after starting the year off 1-5, but here Indianapolis is.
They are a game away from the AFC Championship, but there is a mighty big roadblock standing in their way.
The Kansas City Chiefs are powerful, they're flashy, and they've been nearly impossible to contain when playing on their home field.
Can Andrew Luck do enough to keep the Colts in this one, or are we going to see Patrick Mahomes torch the Colts secondary and lead his team to an easy win?
Have a look at how I see this one playing out. I'm interested to see what our resident NFL writer Noah Davis thinks about this one, which is why I've asked him to step in and provide his perspective as well.
AFC Divisional Round
Regular-Season Records: Indianapolis Colts (10-6), Kansas City Chiefs (12-4)
Where: Arrowhead Stadium – Kansas City, Missouri
When: Saturday, January 12th – 4:35 pm EST – NBC
The Chiefs snagged the number-one overall seed in the AFC, and boy, are they glad to be playing this game at home. The #6 seed in the conference upended the Texans at home last week and appears to be as hot as any team in the league.
The visitors must be firing on all cylinders if they plan on keeping pace with Andy Reid's bunch. Here's what they'll be trying to do.
Indianapolis Colts
Indy can only go as far as Andrew Luck takes them, but the recent play of Marlon Mack has sure given this team a boost in the backfield. Mack has rushed for 119 or more yards in three of the past four games, including a 24-148-1 performance at NRG Stadium last weekend.
Andrew Luck threw more touchdown passes than everyone in the league not named Patrick Mahomes this season, and he's got a rookie left guard who has been bulldozing interior defensive lineman all year long. Not only has Quenton Nelson been ultra-productive, but he hasn't missed a single snap all year.
How's that for dependability?
I think it'll be important for Coach Reich to try and establish the run early and often, as that would assist in keeping Mahomes and the KC offense on the sidelines where they can't do any damage. Given that KC finished the 2018 regular season ranked 27th in rushing yards allowed (132.1), Nelson and company should be able to create some holes for Mack to rush through.
It'll still likely come down to T.Y. Hilton and Eric Ebron making plays in the passing games because we know Kansas City is going to score points. If Luck gets the protection he needs, he can no doubt pick apart the Chiefs defensive backs. But if Dee Ford and Justin Houston start wreaking havoc, it'll be a long afternoon for the Colts QB.
Kansas City Chiefs
We all know what Patrick Mahomes accomplished in 2018, so I don't have to sit here and boast about his video-game-like numbers. But I'll remind you that it doesn't matter what kind of defense teams throw at this kid; he's going to make plays and move the chains.
The Colts defense has played some high-quality football over the past month, so they have a bit of momentum on their side. We saw them shut out Dallas in Week 15, and we saw them hold an explosive Texans offense to just seven points last Saturday.
But this test will be different. It'll be much more arduous. They can try and double-team Tyreek Hill and make sure he doesn't get free behind the defense, but then how are they going to plug up Travis Kelce and the middle of the field?
We've seen Damien Williams be electric running and catching the football, and Spencer Ware should be back to provide depth.
I like the Colts team and think they should be commended for the run that they have been on. But I'm feeling fairly strongly that their journey comes to a screeching halt at the hands of Mr. Mahomes.
Indianapolis Colts vs. Kansas City Chiefs Lines and Pick
The Colts swear they won't try and play keep-away from Patrick Mahomes, as the Colts HC claims the goal is simply to score points.
"If it's running it for 200 or throwing it for 400, I'm always going to say the same thing, we are trying to score every time we touch the ball and we are going to game plan and call the game in a way to score points."
"If it's running it for 200 or throwing it for 400, I'm always going to say the same thing, we are trying to score every time we touch the ball and we are going to game plan and call the game in a way to score points."
Well, if Indy's philosophy is to try to go toe-to-toe with KC at Arrowhead Stadium and beat them in a shootout, I wholeheartedly think they need to rethink their strategy.
I'm looking for the KC offense to do what they do best, and that is run opposing defenses ragged and leave them scratching their heads on the sidelines. I think their defense is well rested and disciplined enough to be able to keep Luck perplexed just enough that he can't get into a solid rhythm.
Everything tells me that the Chiefs should be a solid "touchdown favorite" in this one, so I'm fairly keen on grabbing them at -5. Their weapons and supporting cast that surrounds the likely MVP are just going to be too much for the Colts to handle.
Let's see how Noah sees this one going.
Colts vs. Chiefs – Noah Davis View
It's a good thing Reich has the goal of scoring, because he surely will need to do just that in this one. I'm pretty close to where Michael's head is at here in that I'm fairly confident the Chiefs will score quite a bit and also win this game.
However, I think the Colts can beat the spread. This +5 line is pretty alluring to me for a few reasons, but the biggest might be that I don't really see how we can fully trust Patrick Mahomes.
The Chiefs can explode on anyone, but they don't have a reliable defense, and Mahomes has at times made some rookie-esque mistakes. Just look back at that Rams game. Yes, he helped the Chiefs put up 51 points, but KC somehow still lost.
Part of that was due to said porous defense and it being a road game, but Mahomes turned the ball over several times – including two picks in his final two drives.
Mahomes hasn't always been consistent down the stretch, either. Kansas City went just 3-2 over their last five games, and while they were dominant at home, they were a suspect 4-4 ATS as home favorites.
Indy, meanwhile, has been a revelation since a tragic 1-5 start. Teams do not rebound from that kind of a hole unless they're special, and the Colts truly are.
Frank Reich brings title-winning experience after claiming a Lombardi Trophy with the Eagles last year, while Andrew Luck has playoff tread in spades when you measure him up to Mahomes. Indianapolis is also running the ball and defending – both at a pretty high level – at the exact right time.
The Chiefs probably win, and you can surely shoot high with the over, but the Colts aren't feeling the pressure here. They can swing high, and no matter how this one goes, they're winners. For bettors, at least, that should be at a minimum with them beating this spread.
PICK
Indianapolis Colts (+5)
-104
Conclusion
Noah's points about the Colts having nothing to lose in this spot is an extremely valid one. Luck and company shouldn't be feeling any pressure given how the year began, combined with the fact that they are substantial underdogs.
But I'm not ready to question Patrick Mahomes' prowess, as I haven't seen him play a poor game yet. I could see the Chiefs putting up 30+ points here with relative ease, and I'm a bit wary that Indy can keep up.
Whether you are in the camp that thinks the Chiefs win convincingly or you think the Colts have a shot at the upset, chances are you'll be watching.
So place a bet and tune into the first game of the weekend.
Is there a better way to spend your Saturday?