Hide Bonus Offers
| | | | | |
| --- | --- | --- | --- | --- |
| #1 | Bovada Sports | 50% Up To $250 | Visit Site | Bovada Sports |
| #2 | BetUS | 125% Up To $2,500 | Visit Site | BetUS |
| #3 | MyBookie | 100% Up To $1,000 | Visit Site | MyBookie |
| #4 | Everygame | 100% Up To $500 | Visit Site | Everygame |
| #5 | BetOnline Sports | 60% Up To $1,000 | Visit Site | BetOnline Sports |
How Big of an Impact Will Vladimir Guerrero Jr. Have in Toronto in 2019?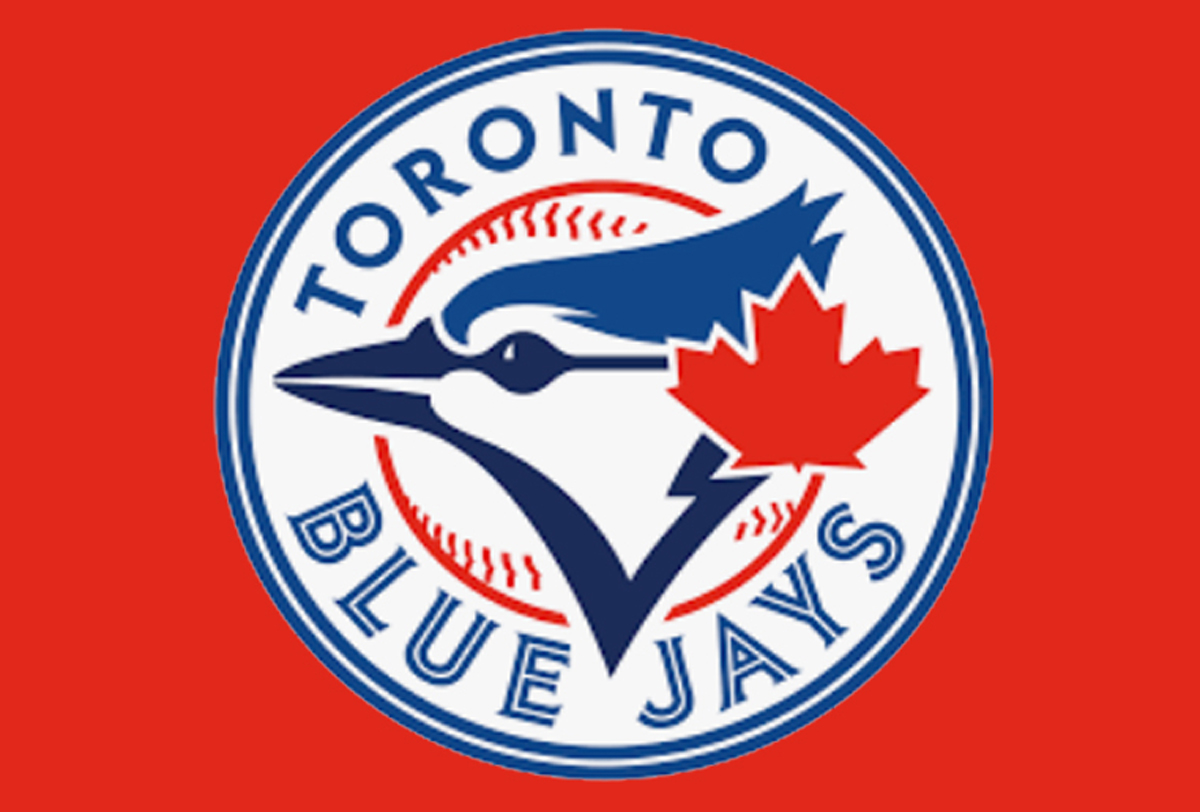 The question everyone in Toronto is asking themselves is when they'll get to see Vladimir Guerrero Jr. in the majors.
How long will fans north of the border be forced to wait? Because I can promise you their patience will start wearing thin pretty quickly.
The Blue Jays were originally planning on unleashing the undisputed #1 prospect in Major League Baseball by mid-April. Now word on the street is that that theory could be temporarily delayed.
Those of you who like to bet on baseball, what are your thoughts about the five prop bets surrounding the 19-year-old phenom?
If you didn't know they existed but are eager to find out what is available, the rest of this page will be right up your alley.
Will We See Vlad in the Blue Jays' Opening Day Lineup?
There isn't much need to spend an inordinate amount of time deliberating back and forth on this one.
Is Vladimir Guerrero Jr. worthy of being in the Blue Jays' Opening Day lineup? Of course he is. But whether or not Toronto actually pulls the trigger and calls him in time is an entirely different question.
Take a peek at the odds you're getting if you choose to place this wager.
If you look at current starting baseman Brandon Drury, what you see is a 26-year-old utility guy who batted an inexcusable .169 in 2018. His lifetime BA of .264 is nothing to write home about, and he's amassed just 32 home runs over his career despite logging more than 1,100 plate appearances.
But by keeping Vladimir in the minors for at least the first 10 games of the season, it means the front office gets an extra year of controlling his future. This is a common move that franchises like to execute with their most prized possessions. However, it is in Toronto's best interest to be careful and not try to cut any corners.
The MLBPA is keeping an eye on how the Blue Jays handle Guerrero Jr.'s service time, so they better be open and honest.
Toronto knows they won't be competing for the AL East crown in 2019, which is why they'll feel no sense of urgency to rush Guerrero up to the Big Leagues.
I see virtually no scenarios in which we see Vlad Jr. on the field when the Blue Jays host the Tigers on MLB's Opening Day, so don't worry about laying -800.
This is still a fairly safe bet.
How Many At-Bats Will Guerrero Jr. See in 2019?
Let's start out with some facts. In 2018, Kevin Pillar and Justin Smoak were the only two members of the Toronto Blue Jays who totaled over 496 at-bats. To help put things in perspective, the player with the third-most at-bats for the Blue Jays was Teoscar Hernandez.
He appeared in 134 games and logged 476 at-bats. Here is the line for how many ABs Vlad will record.
What I'm trying to say is that in order for Vladimir Guerrero Jr. to accumulate 496 ABs in 2019, he's essentially going to have to be called up within the first few weeks of the season, not to mention stay healthy for the duration.
Remember, a player's number of at-bats is fewer than his number of plate appearances
A player's number of at-bats is his number of plate appearances MINUS his walks, hits by pitches, and sacrifices
Let's look at Washington outfielder Juan Soto as an example.
Juan was called up on May 20th of last season and ended up playing 116 games for the Nationals. He accounted for 414 at-bats during that stretch but made 494 plate appearances. Take away Juan's 79 walks and his one sacrifice bunt, and you see where the "414 number of ABs" originates from.
In a nutshell, too many things have to go right for Vlad to reach the 496 AB plateau. I'd need to be getting around +200 on my money to pull the trigger on the over but would back the under as long as I didn't have to lay more than -175.
Seeing that the price of the under is set at -160, I can definitely get on board.
Betting on Vladimir Guerrero Jr.'s Home Run Total
Vladimir Guerrero Jr. is going to hit a lot of home runs over what promises to be a long and successful career, but how many will he send over the wall in 2019?
This bet is asking us whether or not he'll eclipse 23 jacks during year one in the big leagues, and the odds are reflected below.
Juan Soto smacked 22 homers as a rookie in 2018, so perhaps they're drawing a line similar to the one set by Soto. If you told me Vlad was guaranteed to accrue 494 plate appearances like Juan did, I could potentially agree that investing in the over here was the logical play.
But Guerrero Jr. isn't just known for being a power hitter who swings for the fences on every pitch. In fact, he is sort of the opposite. I'll get into how patient of a hitter and how disciplined he is at the plate in the segment below, but here are some numbers to let soak in.
In 2017, Vlad hit 13 homers spread across 527 plate appearances in Single and Double-A
In 2018, Vlad hit 20 homers spread across 408 plate appearances in Double and Triple-A
One might look at those stats and immediately notice the massive strides he made. I'm in no way, shape, or form asserting that Guerrero Jr. hasn't continued developing his skills at the plate.
But I also realize that it's probably going to take him a full season of being healthy at this stage in his career to pound out at least 24 home runs.
That's why my best advice is to lay the -130 and take the under.
Eclipsing a .2955 Batting Average – Yay or Nay?
Here's a bet where we don't have to be overly concerned with when Toronto promotes Vladimir or how many games he will play. Once he gets called upon to man the hot corner for the Blue Jays big league club, there won't be any turning back.
Here is the line if you feel like gambling on his batting average.
Let's keep things nice and simple. There's no reason to overanalyze things when I can use data to support my claims.
Vlad batted .323 as a 17-year-old teenager competing in A and AA ball during 2017, and that came over a healthy 437 AB sample size. He followed that up by annihilating pitchers in 2018 to the tune of hitting an astounding .381 across 357 at-bats.
Here's a guy that has more walks (146) than strikeouts (135) over three years playing minor league baseball. For someone that young, that's almost unheard of.
I told you I'd keep things short and sweet, so the last thing I want to do is try and overcomplicate things. Whenever this kid arrives, he's close to a lock to hit over .300.
2019 AL Rookie of the Year Winner?
We know that when Vladimir Guerrero Jr. debuts for Toronto, he's bound to have a major impact. Will he have any competition for the 2019 AL Rookie of the Year Award, or is this piece of hardware Vlad's to lose?
What do you think of the odds?
I view the +160 price tag attached to "yes" as some pretty apparent value, and I didn't waste much time booking this wager. I'm high on Eloy Jimenez, the Chicago White Sox stud outfielder, but we still aren't sure when he will be endorsed to the Majors.
Josh James is a hard-throwing right-hander in the Houston farm system, and rumors are swirling that he could be inserted into the rotation to start the year. Quite frankly, given Josh's golden opportunity that is staring him in the face, he probably has the leg up to capture this award.
One other name to watch out for is actually one of Guerrero Jr.'s future teammates, catcher Danny Jansen. Danny is in line to start at the backstop for the majority of games in 2019 and has proven he's more than a capable hitter.
Playing in the AA and AAA baseball in 2017, Jansen hit .323 over 368 ABs. His average dipped to .275 in 2018, but that's still more than reasonable from the catcher position.
But with all of that being said, I'm still pegging Vladimir Guerrero Jr. as the guy who will take the cake when it comes to American League rookies in 2019. Once he gets called up and starts raking for the Blue Jays, this +160 number will be long, long gone.
A Quick Review
If you're looking for the next big thing in baseball, look no further than Vladimir Guerrero Jr. The son of a Hall of Fame outfielder has earned every right to be hailed as the top prospect in the game, and I absolutely cannot wait to see him in action.
He's so gifted and has so many tools that watching him play is going to be enough to get me excited. Now that I have a few bets riding on the outcome of his season, I'm actually sitting on pins and needles.