How Will the Saints Deal With Drew Brees' Retirement?

After 20 stellar seasons in the NFL, New Orleans Saints star quarterback Drew Brees' career has come to an end.
The 13-time Pro Bowler is a lock for the Hall of Fame, with a career stat line of 287 games, 80,358 passing yards, 571 touchdowns, 243 interceptions, and a blistering 67.7% completion rate.
His career record sits at 172 wins and 114 losses to go along with a QBR of 98.7. He has also had a decorated resume when it comes to team success, headlined by his Super Bowl XLIV win over the Indianapolis Colts, along with the Super Bowl MVP.
Brees also is a 2-time Offensive Player of the Year, Walter Payton Man of the Year, NFL Comeback Player of the Year, and has more individual accolades than are worth keeping up with.
I'm quite sure you get the point; Drew Brees was pretty good in his 20 years in the NFL. He now joins NBC's Sunday Night Football broadcasting crew but leaves a massive hole in the heart of New Orleans.
How will the retirement of Drew Brees impact the Saints in 2021 and beyond? Read on to find out.
The Saints Have Filled This Void Before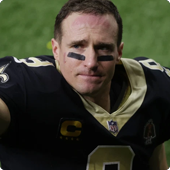 When a player of Brees' caliber retires, there is obviously a massive void you must fill as an organization.
If this happened to every team in the NFL, where they lost their main centerpiece due to retirement, a lot of teams would opt for a rebuild and tanking.
Sean Payton had actually gotten used to Brees' being absent from the lineup in recent years, though, with Teddy Bridgewater and Taysom Hill playing quarterback for them when Brees was out.
Brees only played 11 games in 2019 with a hand injury in week two that forced him to miss the rest of the game and weeks 3-7.
Teddy Bridgewater stepped in for six weeks, leading the Saints to a 5-1 record and proving himself more than capable of handling quarterback during the time of Brees' recovery.
Bridgewater threw for an average of 230 yards per game, 9 touchdowns, and 2 interceptions during that stretch. Bridgewater impressed the rest of the league so much that when he became a free agent that following year, he was coveted in free-agent talks.
His play earned him a lucrative deal with the Carolina Panthers for 3 years at a $63 million deal.
The following season, Brees went down with a rib/lung injury in Week 10. Brees missed the next 4.5 weeks, and Sean Payton turned to Taysom Hill.
Hill passed for an average of 208.5 yards per game, four touchdowns, two interceptions, and rushed 39 times for 209 yards (52.25 per game) and four rushing touchdowns. The Saints' record during that four-game span ended up being 3-1.
Sean Payton's creativity and ability to coach to his players' strength showed in those 4 games. He utilized Taysom Hill to his strength by using him, basically the opposite of Brees and other traditional quarterbacks.
Hill's playstyle is more of a scrambler; he uses his legs to make plays, and it worked during that time he played as quarterback.
Payton clearly didn't try to force Taysom Hill to play like Drew Brees', he had him play like Taysom Hill.
The big question is if Payton trusts in what he'd seen in Hill last year or if he decides to go with Winston under center. Regardless of that choice, replacing a legend like Brees could prove difficult.
Finding Drew Brees' 2021 Replacement
With a new era arriving in New Orleans when it comes to quarterback play style, Hill and the Saints may buy into it.
The Saints signed hill to a 4-year contract extension of a whopping $140 million. This deal has a lot that goes into it, along with 3 voidable years. Of course, the Saints also re-signed Jameis Winston to a 1-year deal worth $5.5 million.
As we move closer to the start of the NFL season, the Saints are going to be one of the most interesting teams to look at.
A quarterback battle is likely between Winston and Hill, but it seems that the more seasoned Winston is in pole position to take over for the now-retired Brees.
From NFL Now: #Saints QB Jameis Winston is in prime position to take the starting job in 2021. pic.twitter.com/uA1DCtgL2w

— Ian Rapoport (@RapSheet) March 23, 2021
Of course, most anticipate Payton deploying both quarterbacks in some capacity, regardless of who wins the starting job.
It will be interesting to see who and how Sean Payton utilizes his two quarterbacks. We haven't really seen a two-quarterback system work in the NFL, but could the Saints be the first team to pull it off?
A lot will go into Payton's decision, but both quarterbacks will have to impress the head coach during practices before the year starts.
Are the Saints Better Without Drew Brees?
The Saints' collective record when Drew Brees' has been injured the past two years has been an impressive 8-2, given the circumstances.
Don't get it twisted, though; being without Brees could still be an issue for the Saints.
Their offensive production did go down when Brees was out. In 2020, Drew Brees played in 11 full games and the Saints scored an average of 36.3 points per game. In the weeks that Hill was the starter, the Saints offense scored an average of 24.25 points per game.
When Brees played a full game, the Saints offense accumulated an average of 394 offensive yards per game. When Hill started the game at quarterback, the Saints' offensive yards per game dropped to 362.5.
That isn't a completely eye-opening drop in yards per game, but the focus should be on the reduced points. The Saints still have a stellar defense, and they deserve a lot of credit for picking up the slack for when Brees was out.
When Brees went down against the 49ers in Week 10, the Saints defense held the 49ers and their next four opponents to an average of 13 points per game.
When Brees was healthy, they gave up an average of 24.7 points per game. This was a big reason why they were able to win those games even without Brees.
There could also be an argument that their defense benefitted from facing less threatening offenses during that 4-5 game span as well.
The 4.5 opponents that the Saints faced without Brees include the San Francisco 49ers (½ of the game), the Atlanta Falcons (twice), the Denver Broncos, and the Philadelphia Eagles. None of those teams had an offense that finished within the top 15 of points scored last year.
The Broncos ranked 28th in points, and they only scored 3 against the Saints. The Falcons ranked the highest at 16th, but the Saints defense held them to 25 points between both of their matchups.
The 49ers also ranked 21st, and the Eagles finished 26th in points last year.
Other offensive players saw their numbers drop with the absence of Brees. Alvin Kamara had an amazing year in 2020. He scored a whopping 21 touchdowns, with 1,688 yards from scrimmage.
Looking at his statistics with and without Drew Brees, there is a direct sign that he is significantly better with Brees in the lineup, specifically in the receiving department.
Here's an easy example; Alvin Kamara's involvement in the passing game with Brees, compared to when Hill was the starter last year.
| | |
| --- | --- |
| With Brees Under Center | With Hill Under Center |
| 60.5 receiving yards per game | 12.8 receiving yards per game |
This especially alarming since Kamara was the Saints' team receiving leader for the entire year.
It's hard to argue with the end results (the Saints still found ways to win), but the shake-up in scheme and strategy with Hill as opposed to Brees is hard to ignore.
Assessing the Saints in the Post-Brees Era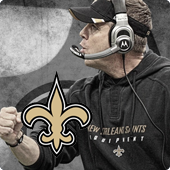 The Saints still have a lot of talent on their roster. Their roster still contains Michael Thomas, Alvin Kamara, Terron Armstead, Cameron Jordan, Malcolm Jenkins, Marshon Lattimore, and more.
But, looking around the league, it's easy to acknowledge that what most successful teams have is a strong quarterback. It's arguable that Drew Brees was regressing rapidly, but the Saints will now be without their tried-and-true quarterback of the last 15 seasons and they have no choice but to look to the future.
The current odds for the NFC South include the reigning Super Bowl champion Tampa Bay Buccaneers at -190, the Saints at +310, the Atlanta Falcons at +700, and the Carolina Panthers +1200.
If you're betting on who will win the NFC South in 2021, I personally think the Buccaneers are the best option here. The -190 odds look to be a fair price, barring any significant injury to a roster that has retained all of their starters from their championship roster.
The Falcons and Panthers don't seem to have a realistic shot at first place in the division, so the main competition to the Buccaneers comes down to the Saints.
That brings us back to the quarterback battle. Whichever direction Sean Payton and the Saints go at quarterback, expect a significant reduction in wins and offensive points.
The more the offense struggles, the more the defense struggles, as well, as they are on the field more and opponents to more opportunities to
score against them.
Major red flags must be addressed before the Saints are a team to bet on in this division race. They look like the second-best option for bettors in 2021, but the gap may be wider than some may think.
Looking to bet on who will win each NFL division in 2021? Check out some more NFL division winner predictions below.
AUGUST
Casino of the Month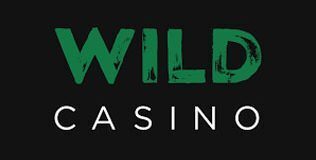 Welcome Bonus
250% up to $5,000
Read Review
Visit Site