How and Why Clinton Lost the Presidency in 2016

History was in the making during the 2016 presidential election.
Hillary Clinton won the DNC primary. This made her the first woman to run for president.
She ran against Donald J. Trump. Hillary was ahead in the polls with only a couple of weeks to go…and then lost the election.
The crazy part is that Clinton won the popular vote. She garnered nearly 3 MILLION MORE votes than Trump. But he stomped her where it counted…
The Electoral College.
Trump won the election. This made him one of only five presidents to win the White House without winning the popular vote.
The dust has long since settled, but I now give you a brief look back into how and why Hillary Clinton lost the presidency in 2016. But before we get to that, let's start with her role in the 2008 presidential election.
History in the Making: Clinton vs. Obama in the 2008 Election
The 2008 election was worth paying attention to even if you didn't follow politics. The DNC was making history thanks to two of their candidates.
First, there was Hillary Clinton. If she won the DNC primary, it would've been the first time a woman won the nod from a major party. And it would've been the first time a woman ran for president.
Second, there was Barack Obama. He wasn't the first African American to attempt to win a major party's nomination. However, he would be the first to win and run for president.
Clinton and Obama battled hard until June 2008.
Obama won 33 contests. He received 1,794.5 delegates and 478 superdelegates for a total of 2,272.5 delegates.
Clinton won 23 contests. She received 1,731.5 delegates and 246.5 superdelegates for a total of 1,978 delegates.
Obama was clearly the favorite to win. But Clinton wasn't ready to concede yet, as she won the popular vote by a margin of almost 300,000.
In the end, Clinton did concede and, in fact, endorsed Obama. She gave a speech endorsing him at the 2008 DNC and also campaigned for Obama that fall.
Obama went on to win the election, as well as his 2012 reelection run. He spent eight years in the White House.
Why Did Hillary Lose the 2008 Election?
The race between Hillary and Barack was close. And like her election run against Trump, Clinton was ahead in the polls for a while before ultimately losing.
Here are a few opinions on why Hillary lost the 2008 election.
Hillary voted to authorize the Iraq war (despite Democrats hating the war)
She had fewer endorsements compared to previous candidates
Obama raised as much money as Clinton did. This enabled him to compete on Super Tuesday. Had Obama failed to raise enough money, chances are he wouldn't have been able to compete in (and win) as many primaries and caucuses as he did
Hillary didn't do well in the Iowa caucus, the first Democratic primary in the election season. She was ahead in the beginning but ended up in third place when it was all done
Clinton won the primaries in the most populous states. However, Obama nickeled and dimed her to secure the delegates in most of the smaller states. He won 118 delegates to Clinton's 57
Obama did well in states where 20% or more of the population was black. Hillary failed to perform as well with black voters as she has done in the past
Polls showed that Obama had a better chance to beat John McCain than Clinton. This encouraged more superdelegates (and other DNC supporters) to back Obama since this would increase the odds of a Democrat winning the presidency
I'd also argue that their campaign slogans and overall message played a role, too.
Obama's campaign slogan was "Change we can believe in" and to chant "Yes We Can" at rallies. He also had a poster of him with the words HOPE, CHANGE, or PROGRESS written on the bottom.
The public resonated with that, especially after eight years of George W. Bush, the wars, and the recession.
Not Clinton, though. She attacked Obama over his slogan, saying that his words were just that — words — and that words do not equal action.
Words are not actions. And as beautifully presented and passionately felt as they are, they are not action. What we've got to do is translate talk into action and feeling into reality. I have a long record of doing that.
Clinton stressed that she had the experience and track record to get things done — that her experience trumped mere words of promise, hope, and change.
Unfortunately for her, that message didn't resonate with the American public, so she lost the presidential election to Barack Obama in 2008.
Hillary Clinton is not a quitter, though. After supporting Obama for two terms, she decided to give the presidency one more shot in 2016.
Hillary Runs for President Again in 2016
The 2016 presidential election had its fair share of history-making moments, too.
For example, Hillary Clinton was the first woman nominated by a major party to run for president. Then you have Trump, who was the first person since Dwight Eisenhower and Herbert Hoover to run for president without having any political experience.
What was also interesting about this election is that both candidates were equally unpopular in certain sections — more so than any candidate we've seen in the past ten election cycles.
There were tons of scandals and reports of misconduct too. Clinton had a few, which I'll get to in the next section. But here are a few that plagued Trump before and after the election.
The Hollywood Access recording where Trump is heard saying that you can do anything when you're a celebrity, such as sexually assaulting women
His (alleged) involvement in the Russia hacking of DNC computers and, later, their interference in the 2016 election
His desire to ban Muslims from entering the country, as well as comments that Mexican immigrants are rapists and how Trump could shoot someone and not lose a voter
More than 25 women came forward to accuse Trump of sexual misconduct
The consensus was that Trump's issues would prevent him from winning the election. And it looked that way prior to October 28th, 2016, when Clinton was 6-7 points ahead of Trump in the polls.
The polls also showed that Clinton won each of their three debates. The data from Trump's camp showed that he only had a 15% chance to win the election. The political betting apps had Clinton as a big favorite.
Then a bombshell hit Clinton's camp.
Just 12 days before election day, Fox News contributor Jason Chaffetz tweeted that the then FBI director, James Comey, told him that the FBI was reopening Clinton's email server case.
This sent Clinton into defense mode.
What was interesting about Comey reopening the case is that, roughly a week later, he said his opinion about the case did not change — that Clinton hadn't done anything wrong.
By then, the damage was already done. Trump used the investigation to his advantage and painted Clinton in a bad light.
The investigation is the biggest political scandal since Watergate, and it's everybody's hope that justice at last can be delivered. The FBI would never have reopened this case at this time unless it were a most egregious criminal offense.
Clinton didn't recover in time. She won the popular vote but lost the Electoral College. This was despite her data showing that she should've won states like Florida, North Carolina, Pennsylvania, and Wisconsin. She needed those states to beat Trump.
It's hard to argue that James Comey's reopening the case (and the timing of it) had nothing to do with the election outcome.
Many experts think it did. Hillary Clinton does too.
However, that's not the only mistake Clinton made or the only hurdle she faced during the 2016 election. There are several other reasons why she didn't win the presidency.
Why Did Hillary Clinton Lose the 2016 Election?
Hillary Clinton lost the election. She may have had the popular vote — more than 2.8 million votes more than Trump — but she lost the Electoral College.
And it wasn't close. She received only 227 of the 270 votes that she needed to win. This raises a question or two.
Why did she lose? How did she lose? What did or didn't she do that — done differently — could've changed the outcome of the election?
That's what I want to explore now. The following are a few theories as to why Clinton lost to Donald Trump.
She Bad-Mouthed Trump's Supporters
A few experts have gone as far as to say this is the worst mistake that Hillary made during her campaign run.
Clinton gave a speech at a gala event for the group, LGBT for Hillary. During this speech, Clinton said that Trump's supporters belonged in a "basket of deplorables."
Here's the entire quote.
"You know, to just be grossly generalistic, you could put half of Trump's supporters into what I call the basket of deplorables. Right? The racist, sexist, homophobic, xenophobic, Islamaphobic — you name it. And unfortunately, there are people like that. And he has lifted them up. Some of those folks, they are irredeemable."
If you watch a clip of her speech, you'll hear the crowd cheering. Unfortunately for her, not everyone was a fan of what she said.
She apologized the next day, reiterating that she was being "grossly generalistic" but that she was sorry for saying "half."
Trump and a few other Republicans wasted no time joining the conversation.
Mike Pence, the then-vice-president nominee, said that "The men and women who support Donald Trump's campaign are hardworking Americans… Hillary, they are not a basket of anything. They are Americans, and they deserve your respect."
And Trump said, "How can she be president of our country when she has such contempt and disdain for so many great Americans? Hillary Clinton should be ashamed of herself, and this proves beyond a doubt that she is unfit and incapable to serve as president of the United States."
I'll admit I agree with Hillary about how divisive Trump is.
But this could've been phrased better.
Not only did Hillary insult Trump's supporters, but there's also a good chance that she alienated many undecided voters who might've voted for her that November.
She Didn't Campaign Enough in Key States
Critics believe that Clinton didn't spend enough of her time in Michigan, Wisconsin, and Pennsylvania. These are states that have perpetually voted Democrat in the past but voted Republican in 2016.
Wisconsin was the toughest and most confusing state for Clinton to lose. Democrats have won this state in every election since 1984.
Clinton made a few errors here during her run.
She was supposed to hold a rally in Green Bay, but the Pulse nightclub massacre happened. Clinton decided to cancel the rally
Clinton only opened 40 campaign offices in this state, which is barely half of the 69 offices Obama opened in Wisconsin in 2012
She campaigned far less than Trump did in Wisconsin (and the other key states). Clinton missed an opportunity to appeal to minority voters who were frustrated with the police killings and brutality that were happening around that time
Her mistakes showed at the polls. Black voter turnout dropped from 79% in 2012 to 47% in 2016. This was the lowest black voter turnout in history.
Clinton disputes this impacted the election in her book, What Happened. She said that her team always knew that the "industrial Midwest was crucial to our success" and that they "didn't ignore those states."
However, she never went back after losing there to Bernie Sanders in April 2016 when he beat her by 13 points.
She also said the polls showed that she was comfortably ahead right up until the end. And had the data showed otherwise, she would've ripped up her schedule and camped out in Wisconsin.
Both sides make sense. It's hard to argue with either.
All I know is that she lost all four of those key states. This was likely the reason why she didn't get the electoral votes she needed to secure the win.
Trump, on the other hand, made 133 visits to Florida, Pennsylvania, Ohio, North Carolina, Michigan, and Wisconsin during the final 100 days leading up to the election.
That trumps Clinton's 87 visits during that same timeframe, not one of which was to Wisconsin.
45% of Bernie's Supporters Backed Clinton
One of the reasons why Clinton believes she lost is because of lower voter turnout.
She even said that there was no surge in Republican turnout. Instead, voters either switched sides, stayed home, or voted for third parties.
I agree with her, and I think a lot of it has to do with how she beat Bernie Sanders for the DNC nomination.
Okay, she didn't beat him. The DNC favored Clinton, maybe even rigged it in her favor. This information became public after Wikileaks leaked 20,000+ of the DNC's emails.
The emails showed that the DNC staff worked against Sanders' campaign. And that they believed Sanders never had his act together and that his campaign was a mess.
There were even a few memos that showed the DNC staff strategizing how to ensure Clinton's victory as early as March 2015.
Bernie Sanders' supporters got burned, and as you might imagine, they weren't happy about it. And while it would've made sense for his voters to switch their allegiance from him to Clinton, that's not what happened.
It's difficult (if not impossible) to get exact numbers, since there's no way to know for sure who planned to vote for Bernie and who they decided to vote for instead.
That said, estimates show that more than 55% of his supporters didn't like her and that only 55% of his followers planned to vote for her.
Some stats show that 12% planned to vote for Trump. That should tell you something.
Those who didn't vote for Clinton or Trump did one of two things — they either voted third party, or they stayed home and didn't vote at all.
Non-voters was a problem for Clinton during the 2016 election. The numbers show that Democratic voter turnout was lower in 2016 compared to previous election cycles.
As writer Omri Ben-Shahar put it (emphasis mine), "Trump did not win because he was more attractive to this base of white voters. He won because Hillary Clinton was less attractive to the traditional Democratic base of urban, minorities, and more educated voters. This is a profound fact, because Democratic voters were so extraordinarily repelled by Trump that they were supposed to have the extra motivation to turn out."
Here's an example of how much low voter turnout hurt Clinton.
Clinton lost by 10,000 votes in Michigan. That's not because Trump got a ton of extra voters. He only got 10,000 more than Mitt Romney did in similar counties throughout the state. What hurt Clinton was the fact that she received 300,000 fewer votes in Michigan than Obama did in 2012.
The ultimate problem here — other than the low turnout — is that the low turnout happened in the states Clinton needed to win to secure the electoral votes.
She didn't, so she lost.
Obamacare Was About to Renew
Another theory as to why Hillary Clinton lost the 2016 election is because election day is around the time that insurance renewal and premium increase notices go out.
No one likes spending more money. And since Obamacare was mandatory at the time, there's a good chance that the notices got under people's skin more than usual.
In fact, Chris, a writer at Forbes, believes that Obamacare cost Democrats the House in 2010, the Senate in 2014, and then the presidency in 2016.
He looked at the key states that Hillary lost — Michigan, Pennsylvania, and Wisconsin — and asked whether or not residents in these states had a reason to be angry over Obamacare.
They sure did.
The premium for the second-lowest plan was increasing 7% in Michigan, 53% in Pennsylvania, and 16% in Wisconsin. Trump won the majority of votes in these states from those who thought that Obamacare overreached.
Chris also shows that the deficit between voters (for Trump/repeal Obamacare and for Clinton/improve Obamacare) favored Trump by nearly half a million votes. This blew the roughly 400,000 votes that Clinton got by the people who thought Obamacare was "just right."
The difference — roughly 50,000 votes — was all Clinton would've needed spread across those key states to pick up those electoral votes and the presidency.
I'll point out — as Chris did at the end of his article — that there's no way to tell for sure whether Obamacare was the deciding factor. Chances are it was just one of many things that shifted the lead from Clinton to Trump.
Voters Didn't Like Hillary Clinton
Lots of people dislike Hillary Clinton.
The most common reasons I've seen given is because Clinton is not trustworthy and corrupt.
This disdain goes back a long way. You got to remember that Hillary Clinton has been in the political game for years and in the public eye for just as long (if not longer).
Here are some of the many things that people hold against her.
Missing emails
Alleged responsibility for the attack on the Benghazi consulate. Clinton took responsibility for this attack even though Congress failed to prove she did anything wrong.
The Whitewater scandal — a deal where she invested for her retirement with two friends who managed the fund illegally
Clinton fired seven members of the travel office instead of leaving it up to the president (Bill Clinton) and their staff
You can't forget the Clinton-Lewinsky scandal. While Hillary Clinton wasn't involved in the scandal itself, many people do not like how she handled it. Critics believe that Clinton tried to keep the women involved in that and other scandals quiet.
In fact, conservative writer Dinesh D'Souza said in the film Hillary's America: The Secret History of the Democratic Party that Hillary encouraged Bill to sleep around to keep him dependent on her.
Finally, people don't like her attitude. Craig Shirley, a Ronald Reagan biographer, said that by the time Clinton came to DC as the first lady, she already had a reputation as a militant feminist and someone who's difficult to deal with.
There are many, MANY reasons why people don't like Hillary Clinton. This disdain has grown and festered for years.
Her only advantage was that she was running against someone who was equally disliked by many.
The Email Scandal
Clinton's email server issue started in 2015 and plagued her throughout the election. The investigation itself didn't end until the fall of 2019.
Here's a brief summary of what happened.
Reports surfaced in 2015 that Hillary Clinton had been using a private server for her emails instead of government servers.
The problem with using a private server is that Clinton was sending and receiving information that was classified. This information, if stolen, could be detrimental to the United States.
She didn't do anything illegal. Clinton operated within a grey area of the law (that has changed multiple times since she left her role as secretary of state).
The problem for Clinton was that both Trump and the media swarmed over this situation like bees on honey. What she did was careless, but I think it was blown out of proportion.
The fatal blow came when Comey announced just 12 days before the election and despite previously clearing Clinton of any wrongdoing that he was reopening the investigation.
A week later, Comey said that his original opinion stood — that Clinton hadn't done anything wrong.
But by then, the damage was already done. The public's perception of her was in the toilet, and it showed at the polls.
This is one of those situations that I believe was out of Hillary's hands. But she should've been smarter about how she handled her emails, especially since so many of them were (retroactively marked as) classified.
Clinton Swam Against a Historic Tide
This last reason wasn't Hillary's fault. It still worked against her nonetheless during the 2016 presidential election.
Clinton ran for president just as Barack Obama was wrapping up two terms in the White House. He was/is a Democrat, as is Hillary Clinton.
The challenge for Clinton is that voters get tired of having one party in the White House for four and especially eight years. At that point, the public is ready for a change.
The last time a Democrat made it into the White House after a Democrat was president for four years was in 1856 (before the Civil War).
You'd have to dig even deeper into history to find a Democrat to win an election after a Democrat served as president for two terms.
So while Hillary did nothing wrong in this case, the fact that Obama was in office for eight years prior to her running still worked against her. In Hillary's words, "I was swimming against a historic tide. It's very difficult to succeed a two-term president of your own party."
Conclusion
Here's an interesting question — did Hillary Clinton even stand a chance of winning the presidency?
That's hard to say. If it wasn't for the fact that she won the popular vote by such a massive margin, I'd have said no.
There were just too many variables working against her. We already had a Democrat in the White House for eight years. There were also her leaked emails and deplorables comment.
And there was also the fact that lots of people disliked her.
For many, the 2016 election goes down as one of the biggest election upsets in history. When you think about all the reasons why Clinton lost, was it really THAT much of a shock?
AUGUST
Casino of the Month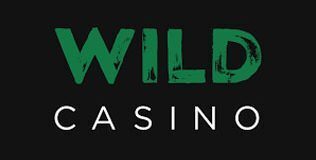 Welcome Bonus
250% up to $5,000
Read Review
Visit Site