How and Where to Bet on the NFL Draft in 2020

The 2020 NFL Draft is just around the corner. It won't be done in typical fashion thanks to literally nothing being done in typical fashion these days, but it's still happening.
That alone has sports fans breathing a collective sigh of relief. In a time when there is a serious void of entertainment in the sports realm, the NFL Draft has come to save us all.
More than just entertainment, though, the 2020 NFL Draft can also be bet on. You can wager on when players are drafted and who will take them — bets that are available in a sea of engaging props.
Betting on the draft is fun and potentially financially rewarding, but you shouldn't just do it anywhere. For assistance in finding the very best sites to bet on the draft, check out this post on how and where to bet on the 2020 NFL Draft.
Where to Bet on 2020 NFL Draft Online
When I talk about the best 2020 NFL Draft betting sites, I understand it's totally subjective. What is not opinion-based, however, is that every site above is reputable, cutting-edge, and safe.
These sites offer some of the best wagers, the most competitive odds, impeccable customer service, and rare reliability you simply won't find everywhere.
You should never bet at a site you don't completely trust. Our site reviews show you precisely where every single sportsbook excels and falls short, and the aforementioned options don't fail much — or in any key areas.
It's up to you which 2020 NFL Draft betting sites you use. Just be sure when you make a decision, you choose options that you can trust to give you both an elite betting experience as well as your money once you win.
Popular NFL Draft Wagers
Once you find a site to bet on the 2020 NFL Draft at, the next step will be choosing which prop bets to target.
To be honest, those two tasks can often go hand in hand, too. Ideally, you're not just choosing one site to use, but a handful so you can always maximize your betting potential in terms of wagers offered and odds.
Regardless, all roads still lead back to those NFL Draft prop bets. Here are the most popular NFL Draft props you should be interested in betting on.
Who Will Be the #1 Overall Pick?
2nd and 3rd Overall Pick
1st, 2nd, and 3rd Player Drafted at a Position
Will Prospects Be 1st-Round Picks?
Which Round Prospects Will Be Drafted In
Player Draft Range (Over/Under)
These are the most common NFL Draft wagers to look out for. Some will be all too obvious, and the pricing may deem them useless when it comes to betting. Others may feel next to impossible to predict correctly.
Still, they're very popular and should be available at all of the best NFL Draft sportsbooks.
NFL Draft Betting Tips
Before you get too locked into where to bet on the 2020 NFL Draft, spend a little time on how to bet on the draft.
The actual process is very simple; choose a site, deposit cash, find the wager you like, and place a bet. But doing so successfully isn't always so cut and dry.
To do that, be sure to take the necessary steps to understand certain aspects of the draft season. Here are some things to put on your NFL Draft betting "to do" list.
Research top college football prospects
Note player performance at Combine and Pro Days
Track NFL team needs and draft tendencies
Know the 2020 NFL Draft order
Read highly regarded 2020 NFL mock drafts
Refer to expert NFL Draft rankings
Pay attention to 2020 NFL Draft odds
Consider draft day trades
Keep an eye on player news, rumors, and injuries
The deeper you go, there is always going to be more to consider. It will also depend on what the specific wager is and how much research you feel is needed to be on the right side of it.
This is all fun and useful information to pile up just as a fan of football, but the more you know, the easier betting on the NFL Draft can be.
2020 NFL Draft Picks and Best Bets
A Draftee Will Experience Technical Difficulties (-350)
A.J. Epenesa Won't Be a 1st-Round Pick (+170)
Over 5.5 Offensive Lineman Taken in Round One (-260)
Justin Herbert to Be 3rd QB Drafted (-300)
Brandon Aiyuk Won't Be a 1st-Round Pick (-180)
There is a lot to consider for every single prop going into this year's draft, but above, you can see some of the best 2020 NFL Draft bets.
Starting at the top, I don't see much of a way around some type of technical issue in this year's live feed.
Thanks to our current global situation, this entire thing is done in a fashion we've never seen, and there is no way every single connection is as strong as it needs to be to hold up.
I'm also down on both Epenesa and Aiyuk as far as them cracking the first round. They're very different bets in terms of price, but they both feel like solid bets to slide into day two.
Justin Herbert is almost certainly going to be the third passer taken this year, too. Joe Burrow is a lock at the first spot, and Tua Tagovailoa is a good bet to be second. Herbert feels like a great bet at -300.
Lastly, this year's offensive lineman class is loaded, and betting on the Over (-5.5) may be among the best 2020 NFL Draft bets.
Once sure-fire first-round picks like Tristan Wirfs, Jedrick Wills, Mekhi Becton, and Andrew Thomas are off the board, teams could panic and make two more o-line prospects first-round picks.
More Predictions for the 2020 NFL Draft
Don't just take some of my best bets for the 2020 NFL Draft, though. Part of the process is the actual betting and using some exterior advice, but more research is needed to formulate a lot of wagers.
We've got you covered in that regard, as we've been pushing out all kinds of 2020 NFL Draft predictions, and more will come as the draft draws closer.
From team NFL mock drafts to the best 2020 NFL Draft value bets, there is a long line of draft content worth perusing that can help you win money.
The first step, of course, is to find a few sites to bet on the 2020 NFL Draft that you feel comfortable with.
From there, feel free to bookmark our NFL betting blog for constant updates on NFL Draft odds, wager types, and insight as to how to bet and win during this year's draft.
AUGUST
Casino of the Month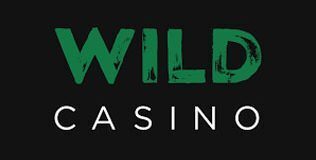 Welcome Bonus
250% up to $5,000
Read Review
Visit Site