How and Where to Bet on the Daytona 500 in 2021

The 2021 Daytona 500 is so close you can almost smell those roadside hotdogs.
But as much as that ignites the senses, most of us will never actually experience what it feels like to win the Daytona 500. But winning money from betting on the Daytona 500? That is certainly more achievable, and today I'm going to tell you how to do it.
Known as "The Great American Race" and the "Super Bowl of Stock Car Racing," this event is the jewel in the NASCAR crown. And get this – 2021's version of the race falls on February 14, AKA Valentine's Day, making it an even bigger deal…
Anyway, if you're betting on the Daytona 500 online, the great news is that I have you covered for how and where you can get the most out of your predictions and picks.
Let's start with where to bet on the 2021 Daytona 500, in case you're ready to jump in right now. When we have covered that, I'll fill you in on the other important stuff you need to know about the greatest race in the world.
Sound good? Let's go.
Where to Bet on the 2021 Daytona 500 Online
Sites for betting on the Daytona 500 online don't get any safer or more secure than the ones above.
But that's not all. Bettors demand more than the chance to wager with safe online sportsbooks, so there should be more to speak of than security.
And there is.
That's why we recommend a set of real money gambling sites for the Daytona 500, which all come with betting apps and or mobile betting websites. Why? Because some things will appeal to you, that wouldn't cut it for others. And vice versa.
For example, I like to place my real money NASCAR bets with online sports betting sites that offer higher than average odds and various markets. So, when it comes to finding, say, the best Daytona 500 odds online, I know exactly what I'm looking for.
That doesn't mean that I don't like bonuses, fast payouts, pretty looking interfaces, etc. It just means that I value safety, great odds, and top markets above the rest. So, I'll go for the site that best matches that description.
However, if I'm looking for top Daytona 500 bonuses and free bets, I'll go with one of the sites above that is running these promotions. My appetite can change depending on what's on the menu. And that's fine.
The key thing to remember, however, is that you can sign up with all the best Daytona 500 betting sites, providing you meet the criteria for each one.
You can also gamble on the Daytona 500 online while on the go. Just use the mobile sites and NASCAR betting apps that are available to you from these bookmakers.
But that's not the only reason to dig out the best sites and Daytona 500 gambling apps.
Whether you are betting on last year's winner, Denny Hamlin, or someone else, read on to find out more.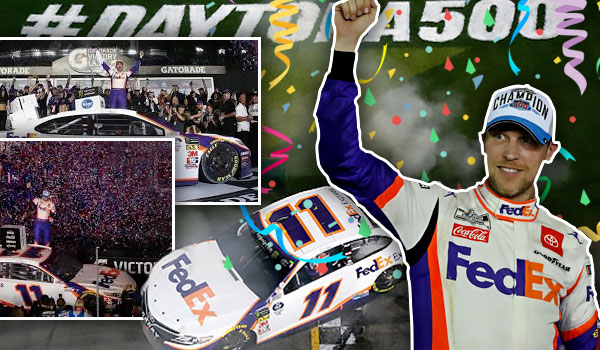 Why Use Daytona 500 Betting Sites and Apps?
Great Odds – You can find industry-leading odds for the Daytona 500 via the top NASCAR betting sites online
Excellent Markets – Looking for more bets other than what the same old markets offer? Explore the various Daytona 500 props and specials that you will struggle to find elsewhere
Bet From Anywhere – Access to a smartphone or other compatible device? Check. Internet connection? Check. You're ready to go!
Bonuses and Promotions – Get your hands on free bets, bonuses, and special offers on the top Daytona 500 betting sites and apps.
Multiple Payment Methods – Want to bet on the 2021 Daytona 500 with Bitcoin or a debit card? The best sites abide by the rule that it should be your choice.
Fast Payouts – The top online betting sites offer instant withdrawals and fast, direct payouts via your chosen banking method.
These days, the process of betting real money on the Daytona 500 online is just so convenient and ultra simple.
And simple is good, right? If you're wondering where to bet on the Daytona 500, what's easier than pointing you to the best sites online?
Now, I'm not knocking old school sportsbooks. Depending on where I am in the world, it can be fun being in an antiquated, smoky betting establishment. But these days, wagering on the Daytona 500 online is just so much more fun than being caught up in some high street betting shop or bricks and mortar time capsule.
You see, I'd much rather sit back in the comfort of my own home. That way, I can eat decent food, listen to my own music, and even tip myself when I make a drink to have with the big race.
Like it or not, the evolution of online sports betting has made gambling on the Daytona 500 online much more pleasurable.
Cheers to that!
How to Bet on the Daytona 500 Online in 2021
Right, it's 2021. Things have kinda changed.
But for the most part, the process of gambling on the Daytona 500 online will not differ too much from how it was done in years gone by. What is important to emphasize when teaching anyone how to bet on the Daytona 500 is to keep things simple.
Here are five easy steps to get you started.
#1 Choose Your Sites or Apps
If you're placing an online bet on the Daytona 500, you're going to want a site that caters to bets and markets for the race.
Once you have picked out the sites or apps you like the look of, you need to sign up to get started.
#2 Register for an Account
Some folks make this sound much more complicated than it is. But I promise you that signing up for sites that accept bets for the 2021 Daytona 500 is as easy as one of Lionel Richie's Sunday mornings.
Our recommended NASCAR betting sites have simple and straightforward forms to complete in order to open your account. Once you have provided the basic details required, it's time to make a deposit!
#3 Make a Deposit
Whether gambling real money on Daytona 500 betting apps or sites, you're going to need to deposit funds to your account to get going.
Once again, this is a very easy process. In fact, it's never been easier to choose from a wide range of deposit methods to top up your account. From debit cards and pay-by-phone to PayPal and Bitcoin, you can choose how you want to deposit.
Oh, and don't forget that you can get your hands on some valuable bonuses when you deposit funds.
#4 Pick Your Bonus
If you're betting money on the Daytona 500 online for the first time, there is a chance that the site you are playing at will offer you a bonus.
Sports betting bonuses tend to vary, depending on the gambling site, but they can often be a great way of enhancing your potential returns. Just make sure to read the terms and conditions for sign up bonuses before you accept them.
Here are the latest bonuses on offer for those using sites and apps to gamble on the Daytona 500 online.
Keep in mind that these bonuses can change quickly but were accurate at the time of writing.
#5 Place Your Bets!
Once you have followed the instructions below, you are all set to wager on the Daytona 500 online.
Now all you have to do is to place your bets. Will you gamble on the favorite for this year's race? Or place multiple stakes on the 2021 Daytona 500 sleepers out there?
It's your call, of course. But as someone with a good understanding of betting on this race, allow me to provide a few hints and tips.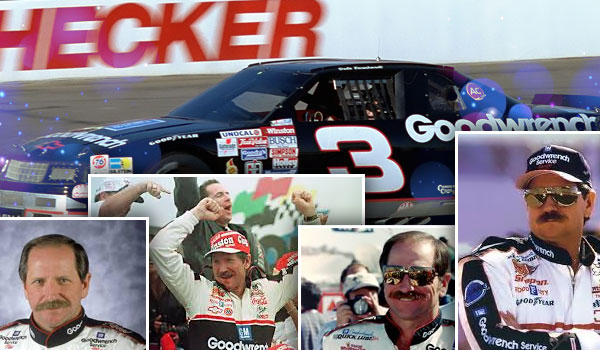 Tips for Betting on the 2021 Daytona 500
Online betting on the Daytona 500 is a big deal.
It's NASCAR's biggest race and attracts bets from everywhere. The Daytona Superspeedway is the mecca of the sport, and there is enough history around this event to really make it something special.
But unlike almost every other major sport, NASCAR puts on its biggest event at the start of the season. So, there is little in the form of warming up or gradual preparation for this one.
This can affect drivers, who will have had months away from competitive action. If you're looking to gamble on the 2021 Daytona 500 on February 14, bear in mind that the last race of 2020 went down in November.
But that's just one tip to consider when placing real money wagers on the Daytona 500. If you want your money to go far, it pays to be smart. However, winning money on the race can also come to pure luck.
Here are some handy tips for betting on the 2021 Daytona 500 online.
Shop Around for the Best Odds
When someone asks how to bet on the Daytona 500, advising them to line shop might sound like the most basic advice ever.
But I'm not going to shy away from the fact that it needs to be said.
Compare odds on the 2021 Daytona 500 betting apps and sportsbooks. Seriously. This race is one of the best examples of when line shopping should come before anything else.
Given the volatile nature of the race, you will find disparity in the odds from bookie to bookie. Especially when it comes to the middle and back end of the field. That's where big money can often be made…
Daytona 500 Prop Bets are Where it's At
In 2001, Michael Waltrip overturned snapped a record of 0-462 to win the Daytona 500.
In 2011, Trevor Bayne won the Daytona 500 at odds of +7500. It was just the second Cup Series start of his career.
Now, I'm not saying there is a pattern here, but this is 2021…
Yes, there could be a surprise winner this year. But there is also a great opportunity to cash in on top-5 and even top-10 finishes from drivers way back in the field that might be able to navigate the sharks.
I mean, in 2010, Jamie McMurray won as a +2500 underdog. Clint Bowyer finished in the top-4 despite also being priced at +2500 to win.
Check out the backfield and hone in for value. Because there will certainly be some there.

Top Tip for Betting on the 2021 Daytona 500
Erik Jones is currently +5000 to win the Daytona 500 with Bovada.
This is despite finishing 1st at the 2018 Coke Zero Sugar 400 and 3rd at the Daytona 500 in 2019.
Form Matters in This Race
As you can see from the last twenty years, Denny Hamlin has bucked the trend a little.
Daytona 500 Winners List – From 2000 to 2020
Year
Driver
Team
Make
2000
Dale Jarrett
Robert Yates Racing
Ford
2001
Michael Waltrip
Dale Earnhardt, Inc.
Chevrolet
2002
Ward Burton
Bill Davis Racing
Dodge
2003
Michael Waltrip
Dale Earnhardt, Inc.
Chevrolet
2004
Dale Earnhardt Jr.
Dale Earnhardt, Inc.
Chevrolet
2005
Jeff Gordon
Hendrick Motorsports
Chevrolet
2006
Jimmie Johnson
Hendrick Motorsports
Chevrolet
2007
Kevin Harvick
Richard Childress Racing
Chevrolet
2008
Ryan Newman
Penske Racing
Dodge
2009
Matt Kenseth
Roush Fenway Racing
Ford
2010
Jamie McMurray
Earnhardt Ganassi Racing
Chevrolet
2011
Trevor Bayne
Wood Brothers Racing
Ford
2012
Matt Kenseth
Roush Fenway Racing
Ford
2013
Jimmie Johnson
Hendrick Motorsports
Chevrolet
2014
Dale Earnhardt Jr.
Hendrick Motorsports
Chevrolet
2015
Joey Logano
Team Penske
Ford
2016
Denny Hamlin
Joe Gibbs Racing
Toyota
2017
Kurt Busch
Stewart-Haas Racing
Ford
2018
Austin Dillon
Richard Childress Racing
Chevrolet
2019
Denny Hamlin
Joe Gibbs Racing
Toyota
2020
Denny Hamlin
Joe Gibbs Racing
Toyota
At +550, Hamlin is one of the best bets for the Daytona 500. Not only has the Joe Gibbs Racing icon won back to back races in 2018 and 2019, but he also snipped 2016's version. That tells you that form matters, right?
Well, yeah. But Hamlin is an exception to the rule.
Remember that anything can happen out there on race day. Even the greatest of the greats couldn't win the Daytona 500 in successive years.
Follow Line Moves in the Top 10
I'm not demanding that you follow my advice on how to bet on the 2021 Daytona 500, but here's something tip to keep in mind…
Let's say that Kevin Harvick falls into the +1200 territory from around +700 to +800, investigate.
Google what has changed in his situation, and then be the judge of whether it matters in a race like this.
Real money betting sites for the Daytona 500 can't get it right all the time. Now and again, some drivers will be underpriced due to their history at Daytona, or on this type of course.
Look for Value in Superspeedway Specialists
Thriving on superspeedways like Daytona and Talladega requires a driver to be very adept in certain situations and scenarios.
NASCAR is that type of sport. There are specialists on road courses and specialists on other types of surfaces. For the Daytona 500, the gambling apps and betting sites will have the speedway stars right up there in their odds.
Well, for the most part.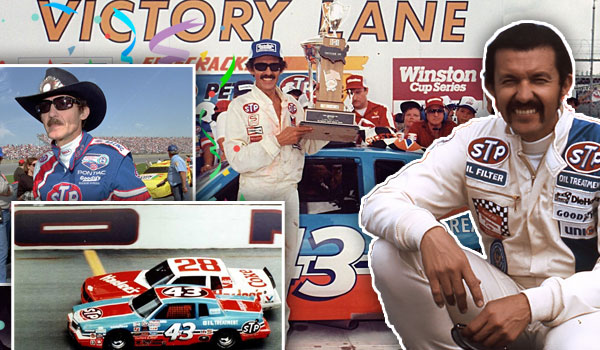 So, if you can identify a backfield driver that has that desirable combination of a solid record on these tracks and great odds, you could be on to a winner.
Take Ryan Preece, for example. At odds of +8000, he looks like great value. Why? Well, he is the sixth-best active driver at Talladega since February 2018, with one top-5 and two top-10s.
He might not be as effective at Daytona, but those odds are very, very good. Especially given the free-for-all nature of this race.
Wrapping Up My 2021 Daytona 500 Betting Guide
That covers all you need to know about how and where you can bet on the 2021 Daytona 500 online.
I'm hoping the information above leads to success with your wagers and that you have topped up your knowledge of the greatest race in the world.
If you're betting on NASCAR races online this season, remember to keep an eye on our NASCAR betting picks section. We also have a dedicated blog that will be worth bookmarking, too.
Make sure to check both out before you go!
Good luck with your bets!