Hide Bonus Offers
| | | | | |
| --- | --- | --- | --- | --- |
| #1 | Bovada Sports | 50% Up To $250 | Visit Site | Bovada Sports |
| #2 | BetUS | 125% Up To $2,500 | Visit Site | BetUS |
| #3 | MyBookie | 100% Up To $1,000 | Visit Site | MyBookie |
| #4 | Everygame | 100% Up To $500 | Visit Site | Everygame |
| #5 | BetOnline Sports | 60% Up To $1,000 | Visit Site | BetOnline Sports |
How and Where to Bet on the 2021 Razzies

The worst in cinema is set to be "honored" on April 24th, 2021. The exact opposite of the Oscars, the yearly Razzie Awards highlight the very worst Hollywood has to offer.
The next big winner (loser?) will hear their name called one day before the Academy Awards roll out the red carpet for the real thing.
It's never ideal to be a part of the Razzies, and often some actors and films are included somewhat unfairly. However, awful art can sometimes be fairly objective.
The question, of course, is which actors and movies were the best at being the worst in 2020?
While funny and mildly interesting, the Razzies can also be pretty rewarding.
Most entertainment betting sites don't push out a bunch of Razzie Awards props like they do for the Oscars, but there is still money to be made here.
For tips on how and where to bet on the 2021 Razzies, check out this year's Razzie Awards betting guide.
Where to Bet on the 2021 Razzies
Step one before you can bet on the 2021 Razzies? Find a site to place bets at.
It's actually a little easier said than done, seeing as not every online betting site even offers the ability to bet on the Razzies every year.
That may require you to do some digging beyond the list above, but this group of 2021 Razzie Awards betting sites is a terrific start.
When talking about ease of use, wager versatility, customer service, reliability, and competitive pricing, the list of Razzies betting sites above are as good as it gets.
Of course, if you need more help in deciding what goes into a good site, check out this beginner's guide on how to choose an online gambling site.
You want to bet at a site where you feel safe, can get good value, and you know you're getting any money you win. Not every great betting site also gives you Razzies wagers, though.
The list above shows you where to bet on the Razzies, with each of these options being trusted, reliable sites to bet at.
Want to bet on something a bit more serious? Gear up for the 2021 Oscars with this guide on how and where to bet on the Academy Awards this year.
About the 2021 Razzie Awards
There is a lot more to know beyond deciding where to bet on the Razzies in 2021. You also may have arrived here seeking out information about the 2021 Razzie Awards in general.
Here are a few things to know about the Razzies before you start placing some bets.
How Long Have the Razzies Been Around?
Also known as the Golden Raspberry Awards, the Razzies have been around since 1981.
The idea was created by UCLA alums John J.B. Wilson and Mo Murphy, with the sole purpose to "honor" the very worst in cinema each year.
The 2020 Razzies were the 40th installment of the event, and in 2021, viewers will soak up the 41st edition.
This isn't an event that takes itself too seriously, and it's fairly low budget, seemingly on purpose. People still pay attention to it and you can win money betting on it, though, so there's reason to follow it each year.
Who Has Won the Most Razzies?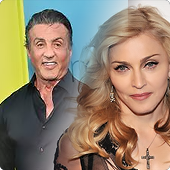 History doesn't always have to repeat itself, but it's worth noting trends in an award show like this.
Why? Because if an actor, actress, or director are nominated (or win) repeatedly, it's possible you can take advantage of that.
It may not apply to 2021 specifically, but Sylvester Stallone and Madonna stand in with the most Razzies wins (10 and 9, respectively).
While these two stars may not have many nominations or wins ahead of them, looking back on past nominees and winners can potentially help you bet on the Razzies in 2021 and beyond.
Who Won Razzies Last Year?
It might be useful to reflect on what went down at the 2020 Razzie Awards, as well.
The long history of the Razzies is tough to repeat, but any actors, actresses, or directors that caught the eye of the Razzies last year could always be at risk in the near future.
Here's a quick look at the major categories and their 2020 winners.
| | |
| --- | --- |
| Category | Winner |
| Worst Picture | Cats |
| Worst Director | Tom Hooper (Cats) |
| Worst Actor | John Travolta (The Fanatic) |
| Worst Actress | Hilary Duff (The Haunting of Sharon Tate) |
| Worst Supporting Actor | James Corden (Cats) |
| Worst Supporting Actress | Rebel Wilson (Cats) |
Let's hope Cats had nine lives. My goodness did that movie and everyone in it get raked over the coals last year.
These awards were all fairly deserving, and it's worth noting they were also quite predictable.
I wrote up a betting preview with my Razzies predictions last year, and correctly pegged Cats, Travolta, Duff, Corden, and Wilson as the winners.
At least looking back to last year, the favorites are the way to go when betting on the Razzies. Adam Sandler was the favorite to win the Razzie Redeemer Award, however, and that honor went to Eddie Murphy.
It's only fair, of course, seeing as the Razzie Awards were at least partially responsible for Murphy's acting hiatus after he was named the Worst Actor of the Decade in 2010.
2021 Razzies Odds
The Razzies are not nearly as high profile as more legit awards shows in Hollywood, and they're to be taken rather lightly.
In fact, even some of the past winners have gotten in on the fun, with a select group of celebrities actually stepping up to the plate and accepting their award.
As the Razzie Awards has suggested with their motto, these brave souls decided to "own their bad".
Who will do that in 2021? The first process is the actual nominations, which fully go live on March 14th.
Bovada is already offering odds for the worst film of 2021, though. Take a look at which movies make the cut, and note their pricing.
Odds for Worst Film
All 3 "Barbie & Kendra" Movies
+650
Love, Weddings & Other Disasters
+1200
The Murder of Nicole Brown Simpson
+1200
This is one of the biggest categories at the Razzies each year, and as I piece this 2021 Razzie Awards betting guide together, it's the only bet to target online.
More wagers will pour in eventually at the top Razzies betting sites, but this is a fine place to start.
Sia's Music enters as a mild favorite, but it's a tough sell. The Razzies are knocking a female-driven project that was fronted by a spirited Kate Hudson, although there's no denying it's take on autistic behavior and representation was at best misguided.
Music isn't good, but was it the worst movie of the year?
I have little problem giving Dolittle a passer, either. I mean, anything with Robert Downey Jr. can't be all bad, right? Over 70% of the audience at Rotten Tomatoes concurs, too.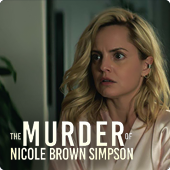 The real contenders – to me, at least – are 365 Days and The Murder of Nicole Brown Simpson.
Don't get me wrong, every movie on this list has a shot (fingers crossed), but if you're looking for over the top, convoluted, and just bad in every way, shape, or form, these two films have what it takes.
365 Days is the main challenger to Music for the top spot, and I love the value at +400. Basically a 50 Shades of Grey copycat, this movie offers no redeeming qualities.
As stated, these are the only 2021 Razzie Awards odds out right now. Once more categories pop up with pricing, I'll update this post with the latest odds and some analysis.
How to Bet on the 2021 Razzie Awards
The Razzies aren't supposed to be taken seriously, but you should be focused on winning money anytime you place a bet.
The Wrong Missy presently looks like a fun bet at +1800, but if you don't actually think it can win Worst Film of the Year, why place that bet?
For the most part, anyone looking to make money betting on the 2021 Razzies needs to consider three things.
Target Big Names
Bet on Favorites
Hunt For Value
These are the best Razzie Awards betting tips I can think of. It's a subjective awards show (more than any others, really), but it's an event that clearly likes two things: attention, and giving big names a hard time.
Sylvester Stallone and Madonna getting the most wins in the event's history remind us of that, and last year saw most of the favorites win in the end.
The results won't follow the same map every single year, but that's a good place to start. It also may be wise to align some of the bets, seeing as Cats had winners all over the place in 2020.
As is the case with any betting, you really want to get the best price possible. This is especially if you're betting on mostly favorites, as the difference between -150 and -200 or -400 and -300 really adds up if you're placing a lot of bets.
In summary, you first need a good site to place bets at, so I'd start with my list of Razzies betting sites. From there, review all the major categories, note the favorites, search for the best possible odds, and lean toward bigger, more recognizable names.
That doesn't mean you can't take a shot or two on some Razzies sleepers. I would personally just suggest most of the betting being geared away from longshots.
Betting on the Razzies in 2021
The Razzies are inherently subjective, so any betting on the Razzie Awards should probably be done loosely. That said, if you went with my Razzies predictions last year, you'd have fared quite well.
I think there is some wiggle room for your own interpretation as far as betting value goes, but the favorites seem to be the favorites for a reason.
Going hard at wagers priced at -400+ may not be ideal – it rarely is – but betting on the favorites seems to be the way to go.
There is always going to be room for a little value, though, and I think that applies to some of the more obscure categories, as well as the Razzie Redeemer Award.
Before long, the Razzies nominations and odds will be updated at your favorite entertainment betting sites, and I'll update this post with full pricing. Be on the lookout for Razzies sleepers and final 2021 Razzie Awards predictions, as well.
If you want to keep tabs on the real movie awards season, dip your toe into the betting waters of the 2021 Oscars with the posts linked below.