How Tobias Harris Can Improve Philadelphia's 2019 NBA Finals Chances – Latest Betting Odds and Predictions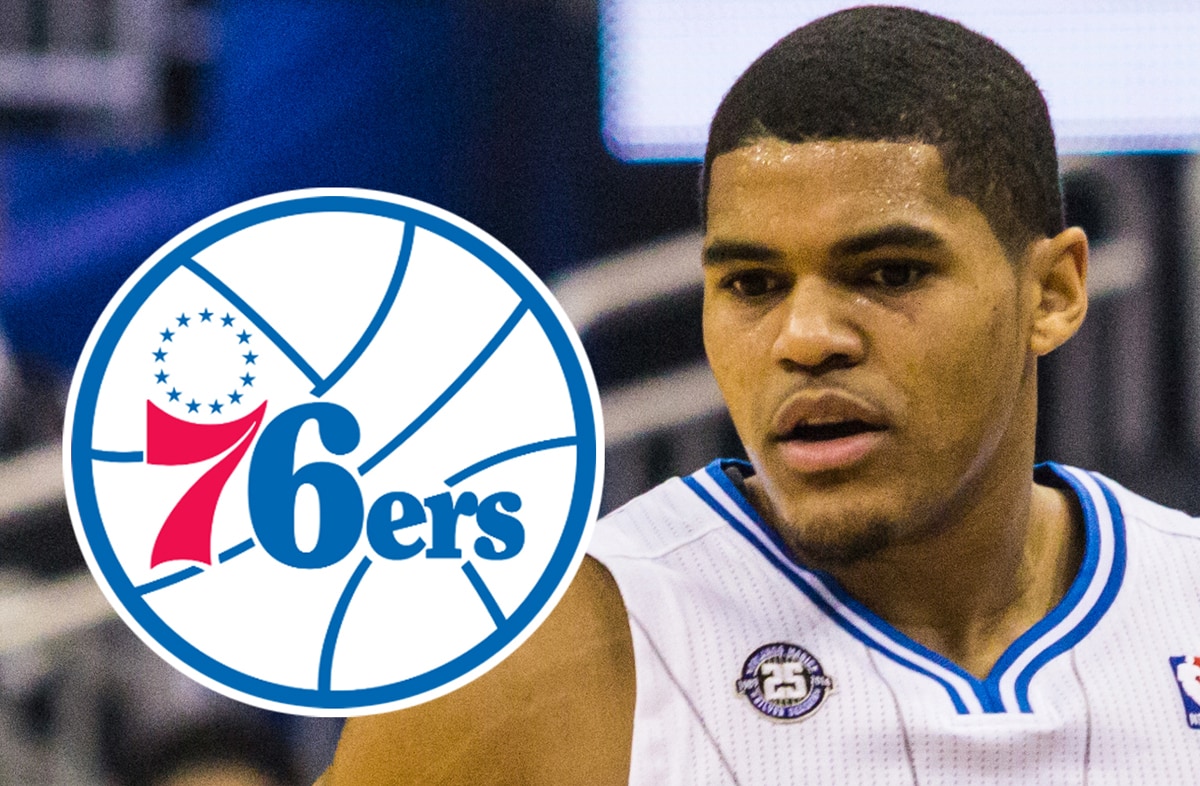 The Philadelphia 76ers promised they were going to be aggressive before the NBA trade deadline.
They didn't disappoint.
Going "all-in" yesterday to acquire Tobias Harris from the Clippers showed us that Elton Brand and the rest of the Philly front office wasn't just all talk after all.
They put their money where their mouth was and made it clear that they are trying to win right now.
I'd concede that the 76ers have swiftly established themselves as a serious threat to emerge from the East, as they were already on the brink of being a contender.
If they were on the heels of Milwaukee, Toronto, and Boston as of Tuesday, then Wednesday's deal could be what pushes them over the edge.
Philly's "new starting five" is absolutely loaded with All-Star caliber players all over the court; there's no denying that. But does Brett Brown have enough on this current roster to compete with the Warriors if Philly is able to win the East and advance to the 2019 NBA Finals?
Before I start breaking that down, let's check in with the latest Eastern Conference odds and find out if they can even get there.
Philadelphia 76ers Odds to Win the Eastern Conference
Winning the NBA Championship this season would be a massive deal in Philadelphia. We'd probably see the authorities in Philadelphia greasing the street poles with Crisco once again because fans in Center City would be going berserk.
But the 76ers can't win the NBA Finals unless they get there first. And that involves a path that includes knocking off at least one of the other top squads in the East, and most likely two. Between the Bucks, Raptors, and Celtics, the 76ers will probably end up having to beat two of the three come playoff time if they want a shot at the Warriors.
Odds to Win the 2019 Eastern Conference
Here's the latest odds to win the Eastern Conference, courtesy of the Bovada.lv sportsbook.
The fact that you can get this new-look Philly squad at +360 to win the East is still mighty tempting. You almost have to question if it's too good to be true, as many now assume it's the Sixers who have the best team in the Eastern Conference.
Well, it's true, and these odds are real. It's impossible to know for sure how well Harris will mesh with the nucleus that's already in place, but we do know this.
Joel Embiid and Ben Simmons represent one of the top 1-2 punches in the NBA, and Jimmy Butler is a bonafide stud. With J.J. Redick keeping the defense honest and extending them out to the perimeter, a legitimate scorer who can play either forward position is exactly what Philly needed.
Enter Tobias Harris.
The 6'9" hybrid forward is in the midst of having a career year, in case you didn't know. The New York native is averaging 21 and 8 right now, and he's getting it done from all angles. He's got an extremely deft touch for someone his size, as evidenced in his percentages across the board.
Tobias Harris Shooting Percentages in 2018/2019
49.6% from the field
43.4% from three-point land
87.7% from the line
This isn't a fluke year, either, because the former Tennessee Volunteer shot 41.1% from beyond the arc last season. There is no question in my mind that this addition gives Philadelphia a real shot at winning the East, and I doubt this price lasts much longer.
I suggest locking it in now, and I bet you have a sweat when the month of May rolls around.
Philadelphia 76ers Odds to Win the 2019 NBA Finals
It's clear that Tobias Harris is going to force defenses to spread the floor and guard everyone when they play against Philly. Not only should Tobias be able to thrive in an environment where he's surrounded by a litany of big-time playmakers, but he's going to make life easier on his new teammates.
Joel Embiid should face fewer double-teams, and Ben Simmons will have more space to create opportunities. Sticking Harris at the 4 is also going to alleviate some pressure that Jimmy Butler has felt since he arrived, so there are no qualms about the following statement.
The Philadelphia 76ers have the best starting unit in the East, and potential bettors need to take notice.
Odds to Win the 2019 NBA Finals
Here are the odds for some selected teams to win the 2019 NBA finals.
Golden State Warriors
-220
Imagine how amazing you'd feel if you have a ticket on Philly to win it all at +1600, and they find themselves playing during the second week in June. Not only could you then hedge your bet and guarantee yourself a profit, but you could also be in line for a pretty big payday.
Some are still going to think that Golden State is untouchable and that Philly is still out of their league. But if you don't think this move puts the 76ers squarely in the conversation of NBA teams who could threaten the Warriors, perhaps I need to reiterate something.
Tobias Harris gives Philly five players who average 17 or more points per game.
Sure, they lost a ton of depth, not to mention future draft picks in this deal with the Clippers. But Boban Marjanovic and Mike Scott can plug into a second unit with T.J. McConnell and Corey Brewer and hopefully help hold down the fort when starters are resting.
Don't forget that Markelle Fultz is out there somewhere trying to get healthy and establish confidence in his jump shot. If Fultz can figure things out in time to be an asset for Philadelphia during their stretch run, this team could be really dangerous.
But could they actually beat the Warriors in a seven-game series?
I don't know for sure, but I'll tell you what.
At +1600, I'm willing to find out.
Looking Toward the Postseason
Philly's chances of winning the 2019 NBA Finals, let alone getting there, are going to hinge on a couple of things.
For starters, we have to see how the team responds once Harris can establish his role on the floor. If the cohesion looks good and the players are gelling, then the City of Brotherly Love will be in good spirits. The 76ers will have the full attention of all the contenders in the East.
But how the seeding shakes out is also going to have an impact. If Philly winds up in the 4 slot, it means that the Sixers would have to go on the road twice, and that could be too much to overcome.
Just because Philly made a splash by trading for Tobias Harris doesn't make the Raptors or Bucks any less potent. The Celtics still mean business.
But the fact of the matter is that this trade has at least allowed Philadelphia to be part of the discussion. And with handsome odds like +360 to win the East and +1600 to capture the Finals, I think you need to pause for a second and ask yourself the following questions.
Does Philly have a shot at representing the East in the Championship? Is there any possibility that they could be the last team standing?
If you answered "yes" to either question, then get over to Bovada or any of the trusted NBA sportsbooks right now before it's too late.
You could be doing yourself a huge favor.