Revealing Our Top Secrets: How to Win at a Progressive Jackpot Slot

Back in the day—before the advent of progressive jackpots lots—we didn't know how easy we had it. How easy? For starters, we didn't have the hassle of figuring out how to play a progressive jackpot slot.
We also didn't have a demanding tweeting schedule and lolcats to disrupt our work schedules. So, we had that going for us, which was nice.
But that all changed back in 1986 when IGT introduced the gambling world to Megabucks and Mega Moolah, the first-ever progressive jackpot slot machines. Overnight, casinos went from black and white to color—economy to first class.
Those first progressive jackpot slots were the gambling equivalent of Man's first step on the moon.
Why Choose Progressive Slots?
A hundred years ago, Willie Sutton gave us the answer: "Because that's where the money is."
Of course, Sutton answered the question, "Why do you rob banks?" But he might as well have been talking about progressive jackpot slots because that is precisely why anyone would play them. It's where the money is.
What makes a slot progressive?
Instead of a hard-wired dollar amount awarded for a winning combination of symbols, it features a steadily rising (progressive, you might say—come on, work with me here) pay-out that is incremented slightly as you watch.
And you will watch it, mainly because it is usually displayed quite obviously with LED readouts on the machine itself or, more likely, on a big marquee above an island of identical machines.
The two components that make a slot progressive are the seed and the meter.
The Seed
Nobody will play a slot machine that offers zero for a jackpot. Likewise, nobody's going to want to play a $1 progressive slot with a guaranteed jackpot of a hundred bucks—not when the odds of hitting that jackpot are in the billion-to-one range.
So the house seeds the jackpot with a given amount—it can range between less than a thousand bucks and hundreds of thousands of dollars or more.
When progressive slot machines first hit the casinos in 1986, the Megabucks progressive slot machine was seeded with $1 million. Pocket change these days, I agree, but back then, a million bucks was life-changing money.
The Meter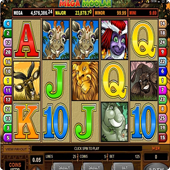 The meter is like the dollar amount shown on the gas pump while you fill your tank, but the rising amount of money held will be awarded to the next jackpot winner in the progressive jackpot slot machine. This is where the slot earns the name "progressive.
As players continue to bet, a small amount is taken from that bet and added to the "progressive" payout. So, thanks to your wagering of 50 cents on that progressive machine, that seed of $10,000 have now risen in value to $10,000.01.
I know what you're thinking. "Call it what you want, smart guy—it's just a freakin' penny."
Now's a good time to remind you that most progressive jackpot machines are hooked up to identical machines. In some cases, dozen or even hundreds of identical machines.
These machines may be on the premises (at that specific casino). Or they could be networked throughout casinos owned by the same company (MGM and Caesars Entertainment, for example, manage scores of casino properties). The progressive may even be networked by the manufacturer itself and cover hundreds of machines.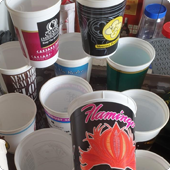 The internet and the proliferation of online casinos ensure that a progressive jackpot slot can be played simultaneously by thousands of gamblers. The mind boggles.
Incidentally, remember coin buckets? Yeah, me neither, fellow kids.
Regardless of the numbers of gamblers playing, however, that climbing number reflects the tiny bit of each wager collected and held by the network.
Consider it a loser's tax if you want, but it's really a percentage of the house advantage—generally speaking, around one percent of its 5% edge.
If you're already itching to play some slots, check out the best slot apps online.
Find a Trusted Casino
If you favor brick and mortar casinos, odds are you already have a favorite casino. If you're limited to online (or just like the convenience), you can scout out safe online casinos with an eye to what progressive slots each of them offers.
While there are plenty of real money slots to choose from at all the big online casinos, you'll want to focus on those that offer the progressive jackpots you're looking for and meet your financial and payout expectations.
Bear in mind that most (pronounced "all") online casinos limit the amount a player may withdraw in winnings in a specified time. There may also be play-through requirements to satisfy, mainly if you took a sign-up or reload bonus.
Selecting Your Progressing Jackpot Slot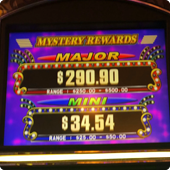 Brick and mortar casinos will place their progressive slot machines in featured areas, and you can spot these areas easily because gamblers are usually swarming around them like ants around a dropped ice cream cone.
In the virtual world, the number of players is theoretically infinite, so generally speaking, you'll pick your progressive jackpot slot machine based on the amount of the jackpot offered and the size of the bet required to meet the playing requirements for that jackpot.
Regardless of the sort of progressive experience you prefer, once you've set your mind on playing progressive slots, you've still got plenty of games to choose from.
The type of progressive jackpot is also relevant because substantial zillion-dollar progressive jackpots require a single combination of symbols to pay. Then there are small local-area networks offering smaller but still substantial jackpots. And then there are the hot drops.
Hot drop jackpots (also known as must-drops) are a popular choice because they are guaranteed to pay out their smaller progressive jackpots within a set time interval or when a jackpot has reached a specified level. These jackpots are still progressive, but being smaller, they are more frequent.
There are single-machine progressive slots, and then there are in-house (also called small-area) progressive slots such as those Lightning Link and Dragon Link typically offer.
Then there are company-wide multi-slot/platform progressive games throughout the MGM or the Caesars International empires. Although strictly speaking, these are considered networked progressives; all slots are now hooked into a network within the casino.
Is Mega Moolah or Megabucks your game, or do you feel more comfortable on the hot-drop machines?
The Progressive Jackpot Slot Machine's Break-Even Point
Are you an advantage player? Advantage players are gamblers who only play slot machines that offer break-even odds (or better).
With its published pay tables for the limited number of available winning hands generated from a 52-card deck, video poker is an excellent example of a game that lends itself to the advantage player.
The trick in video poker is playing perfectly. Your ability to win at video poker over the long run is entirely dependent on your dedication to choosing the correct cards to hold with a relentless, machine-like persistence.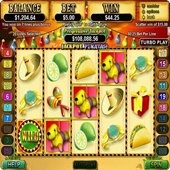 Sarah Connor, check your messages.
But progressive jackpot slot machines offer no such in-game choices, so "perfect play" is not necessary to be an advantage player of progressive slot machines. No, what's required is something much more complex: You must be able to calculate the odds of winning.
We're not talking about 52 cards here. No, we're talking about multi-reel slot machines with lots of different symbols on them. The progressive jackpot usually pays out on the top combination of symbols on a specified pay line—and more often than not, the player is required to play max bet.
So, with as little math as possible, your job as the budding progressive jackpot slot machine advantage player is to calculate when the progressive jackpot reaches the "break-even" point—that point where however many times you press the max bet play button will be equal or fewer than the amount of the progressive jackpot.
For Instance
If the slot machine's odds of hitting its big jackpot combination of symbols are 1,000,000 to one, you can expect to win that progressive jackpot after wagering 1 million dollars. Naturally, variance is a wildcard, but you have the advantage if the progressive jackpot is above a million bucks while the odds of hitting that jackpot are a million-to-one or less.
Your advantage increases as the meter build the progressive jackpot past that million-dollar mark and into the stratosphere. Your odds are still astronomically long, but the odds are ever-so-slightly more in your favor.
Incidentally, if the whole concept of advantage play on slot machines seems foreign or just unlikely, we have an excellent tutorial for slot machine advantage play.
Also, the internet, being the world's greatest lending library, has plenty of forums and blogs that share specific odds-on various slot machines. Google, as they say, is your friend.
Mind Your Budget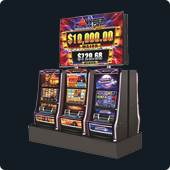 One of the things nobody tells you (but I will) is that a lot of the progressive jackpot slot machines require you to play max coins for the chance to score that life-changing progressive payout.
Remember this: You can't win if you're not in the game. And since your bankroll is the primary way you stay in the game, make sure you monitor it closely and risk it carefully.
Playing at a denomination level, you feel comfortable with is a good start. Sure, playing dollars when you feel more comfortable wagering nickels might be exciting, but missing your mortgage payment because you bet it all on the slots brings new and entirely unwelcome excitement levels.
While all the gambling machines today are driven by random number generators, you can expect that a machine that paid out a progressive jackpot five minutes ago will probably not hit again for a while. Sure, it could happen (RNG, amirite?), but it's not likely to.
Also, that sweet progressive jackpot somebody won five minutes ago is now just the initial seed jackpot. Don't contribute to the loser's tax when you can play a different progressive jackpot slot closer to payout.
<For best practices to ensure you don't lose all of your money in one sitting, check out this guide on bankroll management.
After You Win a Progressive Jackpot Slot
Whenever I win a multi-million-dollar progressive slot jackpot, I like to relax with a two-dollar stogey and a beer (Coors Banquet Beer, I'll have you know). But of course, you might want to be more magnanimous, buying a car for your cocktail waitress and a house for your slot host.
But hold on there, Maverick—you don't get all that money at once.
Whether the company behind the progressive slot is MGM, Bovada, IGT, or Microgaming, they all feature staggered (rather than staggering) payouts. Progressive jackpots in the millions are generally paid out over 20 years. Even smaller payouts may still require multiple payments from your online casino of choice.
Your best bet is to check the terms & conditions of your chosen online casino. They will almost certainly have restrictions on how much of your winnings you can withdraw daily, weekly, or monthly.
Now, where was I? Oh, yes—I was letting us both imagine our largesse and general self-satisfaction if we were lucky enough to win a life-changing progressive jackpot. Because let's face it, the best way to win at any game of chance can be expressed in two words: Be lucky.
So, to reiterate the advice above, you win a progressive jackpot slot by the following.
Choose your progressive jackpot slot machine carefully
Choose your casino (online or otherwise) just as carefully
Have at least a good idea of what the odds of winning the jackpot are
Play defensively (don't bet money you can't afford to lose
That advice applies to all gambling, not just progressive slots. The winners and even the more serious wannabes all know that and spend quality time learning the facts and skills necessary to avoid uncertainty.
Sure, being lucky is important, but remember: Luck favors the prepared. If you want to get in on the fun, head on over to the top real money casinos.