Hide Bonus Offers
| | | | | |
| --- | --- | --- | --- | --- |
| #1 | Bovada Sports | 50% Up To $250 | Visit Site | Bovada Sports |
| #2 | BetUS | 125% Up To $2,500 | Visit Site | BetUS |
| #3 | MyBookie | 100% Up To $1,000 | Visit Site | MyBookie |
| #4 | Everygame | 100% Up To $500 | Visit Site | Everygame |
| #5 | BetOnline Sports | 60% Up To $1,000 | Visit Site | BetOnline Sports |
How to Utilize the Internet When Preparing Your Sports Bets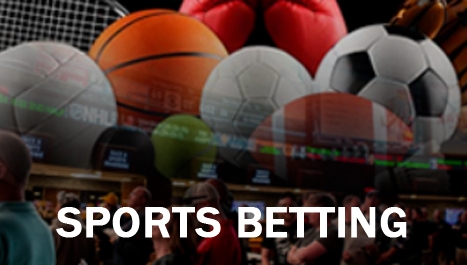 The internet revolution has changed the world for good. We now have access to probably 99% of the knowledge achieved by humankind in our pockets.
I honestly think that's incredible and opens the door to so many opportunities in a bunch of different areas.
As you could imagine, the betting industry has also been completely transformed in a number of ways. One of them is related to the opportunities we all have when it comes to preparing for each wager we decide to place.
There are plenty of means that we can utilize to get the best value possible. It would be almost criminal not to take full advantage, considering how much harder the approach to betting was just 20 or 30 years ago. On top of that, the effort required is laughable.
This is why I decided to dedicate this post to all the invaluable tools at your disposal. Here is a list of all the things you can and should do before placing a real-money bet.
Explore the Stats
I honestly can't remember how we used to do this one when the internet wasn't around.
I have some vague memories that I was looking at magazines and newspapers to get some information about the most basic statistics, such as the results from the current season, goals scored, and goals conceded.
I'm talking about soccer, obviously, but the situation was similar in other sports as well. It required a monumental effort to actually find useful data for any sport or competition out there.
Honestly, I think that any person that hasn't gone through that can't even comprehend the concept.
Fortunately, the days of staying in the dark are now gone.
Nowadays, you have access to all the data you might need. You can check previous results of pretty much any team in any sports competition. There are also individual stats for every athlete, head-to-head overviews, and anything else you could think of.
The best news is that you don't have to look for long to find the required information. The best sports betting sites on the market offer a bunch of useful stats themselves.
If you want to dig even deeper, there are plenty of websites that will provide everything you might need. A simple Google search will reveal all the data you want to explore.
It's a true gift to have easy access to so much relevant information. This is the reason you simply must take full advantage, no excuses. Analyzing stats is one of the essentials when it comes to preparing for sports betting.
You simply can't become a consistent winner without it. All professional bettors are working the numbers for each of their wagers, and the bookmakers are calculating the odds for each betting market mostly based on statistical models.
This is enough proof that you must also take your time and include stats in your analysis. And thanks to the internet, you have all the means to do it.
Check Other Opinions
I've always been firmly against following other people's opinions blindly when it comes to sports betting. However, taking a closer look at the arguments and analysis of tipsters or pundits that have the necessary expertise can actually be quite useful.
You will find many places that provide sporting opinions and event previews on the web, including our blog.
For example, the pundits of SkySports can be useful with their opinions on the English Premier League and other soccer competitions.
There are places all over the web where you can find sensible opinions by people who know what they are talking about.
Taking a closer look at them might help you in many different ways. For example, they could show you an angle you might've missed and prevent you from placing a losing a bet. The opposite is also true, as they might confirm your conclusions.
Of course, there are a couple of rules to follow out there. The first one is to try and avoid blindly trusting the opinion of other people. Check their thought process, and if it makes sense, you could take it into account.
The other important part of this approach would be to stick to sports that you know well enough. Remember, the picks and opinions of other people should complement your own or give you direction.
It may sound a bit arrogant, but now is the time to mention that we publish a lot of quality betting picks on competitions like the English Premier League, NFL, NBA, and other leagues and sports. Simply follow our blogs for free tips with expert analysis and see for yourself.
The best recommendation I can give you is to find at least a couple of different sources that seem respectable and start following them. In the beginning, stay skeptical, and predominantly observe. As time goes by, you will be able to see which of them can be trusted and which should be avoided.
If you do that, you will end up with a couple of additional opinions that might help you in the long run. Another set of competent eyes could do wonders for your long-term results.
Find the Best Bookmakers and Promotions
One of the biggest advantages of the rise of the online gambling industry is the fierce competition between all the betting operators out there. It works in your favor, as they are doing everything they can to attract and keep their customers.
The best example of this is the promotions you can find. The leading bookies out there will welcome you with a juicy first deposit bonus and will keep providing value with various ongoing special offers.
The extra boost from bonuses and promotions combined with solid odds and plenty of betting markets to pick from is absolutely amazing.
The approach I can recommend you is to pick a couple of the best bookmakers out there so that you've got choices. Once you do, make sure to go through each of them and see which one is the most suitable for the bet you are considering.
Obviously, you want to find the highest odds possible, and this is your top priority. The other thing you need to check is if there is some kind of promotion that could bring you additional value. The top sports betting sites on the market often add exclusive deals for the mainstream sports and competitions.
Keep your eyes open so that you can get that injection of additional value. It could very well be the difference between winning and losing in the long run. It will only take you a couple of minutes that are totally worth spending.
Check the Latest Team News
We all know how the absence of only one or two key players could completely change the course of the game and dramatically affect the performance of a certain team.
This is the reason why you should always know all the potential injuries and suspensions related to the match you are about to place a wager on.
Fortunately, you can find everything you need on the web. Whether in a news site, on the official page of the sports team involved, or on that of the competition, you most certainly can find everything important.
All vital news spreads with lightning speed, so it sometimes takes just minutes to reach you. Of course, you need to take a look, at least, in order to stay informed of the latest developments.
This is another rather tiny effort that makes a huge difference.
Conclusion
If you know what to look at, you could literally spend 15 minutes online before each bet and get an enormous advantage that will make a huge difference in your long-term results.
This is just a basic list of actions that can provide a boost, and there are more advanced ways to use the power of the world wide web in your favor.
Do you think I forgot to mention any of the simple but important ways to use the internet here? If that's the case, feel free to share your thoughts in the comments section below.