How to Throw a Presidential Election Party in 2020

There is a ready-made day of wild energy coming upon us fast. Tuesday, November 3rd is going to have eyes across the globe glued to various news stations, online media analysts, and polling updates.
Much of the world looks to the US presidential election for two things: 1) to see what the next four years are going to look like in the way of jobs, opportunities for immigration, and climate change policies (or even climate change acknowledgment).
Oh, and 2) the world watches for sheer entertainment. (The Bush-Gore debacle was a top-rated "show" in Italy back in 2000.) I have an uncanny feeling that the 2020 US presidential election will have equally astonishing plot points.
Naturally, it's a great day to have a party. Whether or not it's a great year to throw a party is another question. We will address safety issues within this article.
Why Throw a 2020 Election Party?
If you think the Super Bowl makes people passionate, consider how amped-up candidates, supporters, and media figures are going to be on election day. Some will be giddy; others will struggle to maintain a stiff upper lip. And we will love it all.
Schools are out that day (at least, they are in my area), and most workers are at home already. Our televisions are plugged in, the remotes have new batteries, and the network providers are gearing up for the big day.
Any event planner will say that most of the work is done for you on November 3rd, should you choose to entertain, either in person or virtually.
The day will be noisy with interviews and hyped-up media personalities making incorrect last-minute predictions; that's your "music" for the party.
You are already locked into your home with family or roommates. That's your invitation list.
And if you still need convincing that this is going to be a very worthwhile party opportunity, any brain surgeon will tell you that "The excitement in the dorsolateral prefrontal cortex (which is in charge of focus and cognition) is going to be off the hook on November 3rd!"
A Note on Election Betting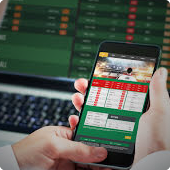 You know how you can log onto an online sportsbook and bet on an NFL game? Well, you can do that with the 2020 US presidential election, too. Some might even argue that the stakes are higher!
You can bet on the winner of the presidency of course, but with the top political betting apps you can also bet on state senators and many other election related markets. There are side bets on how long it will take the loser to officially concede the election, and who will win the popular vote as opposed to the electoral vote.
You may even find bets on how swing states will vote; always a white-knuckle ride in any POTUS election.
Humorously, these political bets are found within the "Sportsbook" on mobile sites. Test your predictions. Ask your party invitees to get their bets in the day before the election, in order to make the cutoff time. Then, during your party, keep track of who has bet correctly.
If you thought your party was going to be fun before, adding a bit of cash and risk to the equation equals an unforgettable gathering.
New to betting? Read our 2020 presidential election betting guide.
How to Stay Safe at an Election Party
You are brilliant. I mean, you are reading my article, right?
Furthermore, you are considering an election party, which means you are interested in politics, at least at the presidential level.
You are also equally interested in deepening your connections with those close to you (hence, the "party"). All of which implies social and political curiosity–and curiosity is the only infallible determinant of true genius.
Having said that, I am confident that you are aware of what's going on in the US and around the world. Lowered immunity from the stress of losing jobs and remaining housebound makes us all much more susceptible to an already daunting possibility of infection.
Therefore, every suggestion in this article for hosting a notable election day event comes with an implicit caveat to use your very best judgment to protect yourself and others, and especially those who may be particularly vulnerable.
Here are some famous figures that may have suppressed immunity, and how their presence at your election day party could be dealt with reasonably
Darth Vader: asthmatic and deeply depressed, both of which can result in a rock-bottom ability to repel a virus. Don't invite him. Tell him, "It's not you! It's me."
Boss Baby: young enough to lack vigorous physical defenses. If he is invited, ensure that all those close to him are masked. And that they put their wallets and cell phones somewhere safe.
Titus Andromedon: no virus would be that sassy! Take normal precautions and all should be fine.
In Person, with Household Members
If you have a large household, then your party planning is halfway to the finish line. Gather your roommates, children, pets, and let them know they all need to dress in some combination of blue, white, and red on Tuesday the 3rd.
Ask everyone to either make or suggest a favorite appetizer (kids can make their favorite cookies). Delivery services such as DoorDash may be swamped on this day, so ordering groceries or restaurant food the day before is a better option than constantly checking the windows on Tuesday while your stomachs growl.
Restaurants such as Olive Garden will deliver entire family-sized meals. Order one on the 2nd, pop it in the fridge, and reheat it the next day for the party.
Total Wine and other liquor stores are offering home delivery of ingredients for new cocktails, teas, and soda spritzers.
With Recently Tested Friends
Of course, a person can contract Covid-19 one minute after being tested. However, the 72-hour rule seems to be someone common among businesses and groups that are working hard to stay infection-free.
The island of Tahiti has zero cases. However, their international airline, Air Tahiti Nui, is allowing visitors. The requirement is that any prospective traveler be tested and proven healthy within 72 hours before travel.
What's Your Safety Number?
If you wish to host a gathering of more than just people you live with, you may consider asking any invited guests to have proof of testing within 72 (or even 48, your choice) hours before the party begins.
There are no guarantees, but you can certainly minimize the risks. Of course, availability of testing in your area will be a major factor here. If testing is not widely available, consider having a virtual party, or a socially-distanced gathering outdoors (if you have external plugs and an extension cord for your television, of course).
If you live in a place with mild weather (Hello, San Diego! Greetings, Phoenix!) you can have a watch party on a deck or lawn. Midwesterners can choose to watch in the garage with area heaters on and the door open to aid in air circulation.
If you are having a small gathering indoors, consider asking guests to wear masks unless they are actively eating or drinking. Staying safe at this time is not an "all or nothing" game. Just do what you can, when you can, as best you can, and that will help to keep risks low.
I know there is no substitute for seeing your buddies in person. The energy of people all together in a room, screaming at the television, is why March Madness and the Super Bowl are so popular. People can let loose, yell, throw food…
Party Via Zoom
If you have not yet had a group call on Zoom (or other conference call app), you can sign up, host a live conference call, and see and hear all of your friends' reactions in real-time. All your invitees can see and hear the same.
This gives you the company of your friends via a free website that brings you all together, virtually.
For an epic zoom party, you can ask your "guests" to decorate their backgrounds in an election day theme. Stars, stripes, silver balloons, the sky's the limit. (And by "sky," I mean the standard eight-foot ceiling.
If you choose, you may send out a list of snacks and cocktails and how to make them, so that all partiers are having a similar snack + watching experience.
Food + (the Right) Beverages = Party
One of the main reasons people love to mingle is to eat and imbibe (especially if someone else is doing the cooking). Here are some interesting options for election day.
Adult Beverages
Vodka + cranberry juice, with a small American flag swizzle stick
Red wine in blue glass
White wine spritzers (just add a splash of juice to win) with Twizzlers as garnish
Vodka tonics with blueberries to garnish the cups of Democrats, and raspberries or strawberries to adorn Republicans' glasses.
Non-Alcoholic Drinks
Lemonade with frozen strawberries and blueberries instead of ice
Strawberry milkshakes with whipped cream
Pepsi (blue cans) and Coke (red cans) to divide up between your guests according to party affiliation
Sprite with ice cubes made of cherry Kool-Ade
If you think one of your guests may blow their top, consider serving a pitcher lemonade with a drop of food-grade lavender oil mixed in. This is an artisanal café favorite, and a surprising take on an old favorite.
Election Day Smoothies:
Blend cherry or berry juice with plain yogurt for a tart, drinkable treat. Top with blueberries and a dollop of the yogurt for a red, white, and blue look.
Blend blueberries with vanilla ice cream, and top with maraschino cherries and red straws.
Edibles
There are deep traditions associated with election day, but they don't have anything to do with the type of food you serve.
You cannot shock anyone by serving "the wrong thing" at an election day party, the way you would if you tried to serve delicious Italian food on Thanksgiving Day. (Note: I would always prefer lasagna over turkey!)
Therefore, eat what you like.
As noted above, you can order restaurant meals the day before and store them in the refrigerator. You can do the same with pizza and wings. I just would not advise waiting until election day to put in a food delivery order since you might die of starvation before your bacon cronuts arrive.
If you are having people over to your place, consider making the event potluck. This makes the food spread interesting, gives everyone a small task, and also creates conversation and helps to build the party energy.
If you simply want to offer chips and dip, consider that the election day excitement lasts hours and hours. If you only supply basic nibbles, you may find yourself ordering pizzas later in the day.
Nothing wrong with that, but order before you become too hungry, or the delivery driver may have to slap your face with a pizza slice to awaken you out of your low blood sugar faint.
A Final Caution
Yes, 2020 will be one of the most memorable years of your life. I want it to be memorable for the right reasons: you reconnected with family, reminded yourself that you liked to cook, and made more time for phone calls with friends. You might even win an election day bet.
Maybe you lost your job and decided to go back to school to pursue an exciting new career. (It might even be in politics! We need some fresh ideas.)
I want 2020 to have good memories for you, and this requires you to make good decisions about how and when to be around others. For everyone's sake.