Hide Bonus Offers
| | | | | |
| --- | --- | --- | --- | --- |
| #1 | Bovada Sports | 50% Up To $250 | Visit Site | Bovada Sports |
| #2 | BetUS | 125% Up To $2,500 | Visit Site | BetUS |
| #3 | MyBookie | 100% Up To $1,000 | Visit Site | MyBookie |
| #4 | Everygame | 100% Up To $500 | Visit Site | Everygame |
| #5 | BetOnline Sports | 60% Up To $1,000 | Visit Site | BetOnline Sports |
How to Pick a Gambling Site for Betting on the English Premier League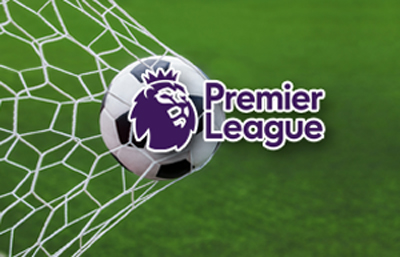 One of the best things for fans of the English Premier League (EPL) is the popularity of the competition. There is no other domestic soccer league out there that is so widely beloved. Millions watch each match, and there's plenty of betting action.
It's no surprise that almost all of the gambling sites out there want a piece of that and offer the English Premier League as a part of their betting services. They often add special bonuses and promotions to attract players, and they include all kinds of features.
That works in the best favor of people like me, who love betting on the English Premier League. You have all the choice in the world. There are so many options, in fact, that this can even be a problem sometimes.
A lot of bettors don't really know how to pick the best betting sites for the English Premier League. This is the reason I decided to share my opinion about the most important features you should be looking for in an online bookmaker if you want to be betting on the EPL.
Of course, I will also explain why each of these features matters.
Strong Variety of Betting Options
I know that many bettors out there focus on a couple of betting markets like match result or under/over 2.5 goals. They are available at pretty much every bookmaker that offers the English Premier League. However, the rest of the betting markets are often different.
The best gambling sites out there will give you more than a hundred options for every single game from the competition. Each of them represents an opportunity to find positive value and make some money in the long run.
Naturally, you should be looking at the bookmakers that offer the largest variety of betting markets dedicated to the English Premier League.
More betting markets means more opportunities for finding profitable spots to get your money down.
Solid Live Betting Feature
If you haven't considered live betting on the English Premier League yet, you should certainly look to change that. The opportunity to place your wagers while you're watching the game doesn't only add some excitement to the whole experience, but it's also the source of some exceptional betting opportunities.
Plenty of professional bettors out there believe that the in-play wagers are the best way to actually make money in the long run. Most bookmakers out there have live coverage of the English Premier League, but the live betting platform of some of them is better than others.
There are a couple of aspects you should consider here. First of all, the smoothness of the user interface. When you are betting live, speed matters a lot. You must be able to quickly place a wager, because the odds change all the time.
A live betting platform with slow response times can directly cost you money.
The other things to consider are the variety of betting markets and the statistical information provided. You should be getting regular updates, possibly commentary, or even a live radio or streaming service.
The good news is that the popularity of the English Premier League means that most online bookmakers cover the essentials.
Juicy Welcome Bonus
Another positive consequence of the savage competition between the different betting sites is that many of them offer massive bonuses when you open a new account and make your first deposits. These can give you an instant boost to your bankroll, which never hurts.
Of course, you must be able to unlock and clear the welcome bonuses by betting on the English Premier League. Most bookmakers will oblige, so don't worry about that.
The size of the first deposit bonus is not the only thing that matters, though. The wagering requirements are important as well. You don't want to end up in a situation where you have to risk a ton of money just to close the deal.
You should ALWAYS make a close inspection of the terms and conditions of any bonuses you wish to claim.
Some welcome bonuses are rather easy to clear, and that's what you should be looking for. Others will force you into spending weeks or even months until you can handle all the strings attached. Make sure you pick wisely.
At Least Some Ongoing Promotions
The first deposit bonus is usually the most generous offer of each bookmaker. It's designed to attract as many new customers as possible, so it is the special deal that brings the most value to the table.
And yet, that doesn't mean you should forget about any other extra promotions once you've completed the first one.
The best online gambling sites out there always want to keep you as a customer, especially if you bet on the English Premier League. This is why they will often launch new deals and offers for betting on this particular competition.
On top of that, there are regular offers like accumulator boosters, bore draw insurances, loyalty clubs, and so much more.
The top betting sites for the EPL generally treat their customers pretty well. Choose the right site(s), and you'll have plenty of opportunities to make some money from additional bonuses and promotions.
EPL Futures and Outrights
A lot of people underestimate betting on English Premier League futures and outrights because they simply don't want to spend around 8 months waiting for their bet to get settled.
While I can see the downside of that, I feel the benefits of futures and outrights outweigh it. There's enough value available to warrant tying up some cash for the longer term.
You should always take ALL of the opportunities for value bets you can find.
Sometimes, betting on EPL outrights and futures is profitable and should be considered.
Of course, you need to find an online gambling site that actually offers such betting markets for the English Premier League.So this is one more thing to consider when choosing where to bet.
Low Margin and High Odds
I'm not 100% sure if this can be classed as a feature, but it's too important to miss. The logic here is simple. The better the prices you get when betting on the English Premier League, the higher your chances to become a long-term winner.
The betting margin is the factor that plays the biggest role here. It is ultimately what helps the bookmakers make money. It could vary anywhere between 3% and 15%, depending on the game, the market, and the bookmaker.
Fortunately, the tough competition forces most sites to keep a rather low margin when it comes to the most popular betting markets for the English Premier League.
The leading sites typically operate with a margin in the 5-6% region, or sometimes even lower. If you're betting with these sites, you're effectively getting much better value for your money on every wager you place.
Betting Limits
This one is probably important only for high-rollers, so I won't go too deep into the details.
Simply put, the bookmakers don't like it when their customers win money on a regular basis. As a result, serial winners might struggle to place the amount of money they want to.
Most gambling sites out there have STARTING limits for English Premier League wagers that should be high enough for all but the highest of high-rollers. However, if you are flagged as a winner, your account will be probably be limited sooner or later.
Restricted betting limits is something you just have to accept if you make it as a winning bettor. It's one reason why it pays to spread your wagers over a few different sites.
When it comes to choosing which sites to bet with, it's worth bearing in mind that some are quicker to apply restrictions than others. Ideally, you want to stay away from these if you can.
Mobile Compatibility
I don't know about you, but I'm so used to placing bets using my phone that I can't remember the times when I wasn't able to. It's simply super-fast and easy.
On top of that, you have the flexibility to take full advantage of every opportunity out there instead of hoping it is still there until you have access to a computer.
This is why I tend to stick to online gambling sites that have a slick mobile version or a dedicated betting app. The best ones generally do, and they support at least the most popular brands of phones and tablets on the market.
There are a few sites that are still a little behind the times in this area, though, so this is something else to look out for.
Fast and Reliable Cashier Section
This one is again more general and applicable to any type of sports betting, not only to the English Premier League, but it's still too important to skip.
The cashier section is the place where you will go when you want to perform a deposit or a withdrawal. It's something that some sites get just right, while others don't quite make the grade.
Top betting sites allow a variety of payment options that are widely popular. E-wallets like Skrill and PayPal, wire transfers, and credit and debit cards such as Visa are good examples of that.
These sites also make depositing and withdrawing as easy it can be, with quick turnaround times and secure transactions.
Depositing and withdrawing online should ALWAYS be easy, safe, and fast.
Other Factors to Consider
There are other factors that should be considered if you are looking to bet on the English Premier League. They're not AS important as the ones mentioned so far, though, so I won't elaborate on them for too long.
Here are the three other factors I recommend you take into account.
Cash-out
Customer support
Tools for self-restriction
The cash-out feature gives you the chance to settle your bet before the event is finished. It can be used to secure your profits or cut your losses. It comes at a price, as you will lose value in the process, but it's a useful option to have on occasion.
You never know what might happen or go wrong when betting online, so having quick access to people who are competent and willing to help you is important. Fast and efficient customer support can be a real benefit.
Gambling can lead to addiction, so it's a good idea to stick to bookmakers that won't take advantage of problem gamblers. To help those who may not have great self-control, the most reputable operations have tools such as the option to set deposit limits or even self-exclude.
My Favorite English Premier League Betting Sites
As you could imagine, there's no such thing as a perfect bookmaker that covers everything I listed here to the best possible standard. Each online gambling site that offers the English Premier League has its advantages and disadvantages, but some are better than others.
Since I spend most of my time in the USA, I'm a little bit limited. There are a couple of solid options out there, but I feel that BetOnline is the site I use the most. It has some solid odds on the EPL, a nice welcome bonus, and a long history of being reliable and trustworthy.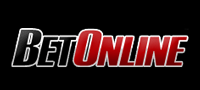 BETONLINE IS MY RECOMMENDED EPL BETTING SITE FOR US BETTORS
Every now and then, I spend some time in Europe, though, and I always make sure I take full advantage of that. It means I have many more options for where to bet, including some of the very best sites out there.
Betway is my personal favorite. It's an English betting site that has terrific odds, high limits, all kinds of betting markets on the English Premier League, and many other advantages.
I highly recommend that you give this site a shot if you live in a region where you're accepted here. You should at least take advantage of the welcome bonus on your first deposit and give them a go to see what you think.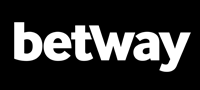 BETWAY IS MY OVERALL #1 RECOMMENDED EPL BETTING SITE
If you'd like to explore some other options, we have a longer list of the top EPL betting sites for you to look at. We only list sites that are among the best in the business, so picking any one of them should work out well for you.