Hide Bonus Offers
| | | | | |
| --- | --- | --- | --- | --- |
| #1 | Bovada Sports | 50% Up To $250 | Visit Site | Bovada Sports |
| #2 | BetUS | 125% Up To $2,500 | Visit Site | BetUS |
| #3 | MyBookie | 100% Up To $1,000 | Visit Site | MyBookie |
| #4 | Everygame | 100% Up To $500 | Visit Site | Everygame |
| #5 | BetOnline Sports | 60% Up To $1,000 | Visit Site | BetOnline Sports |
3 Ways to Pamper Yourself in Las Vegas – My Top Recommendations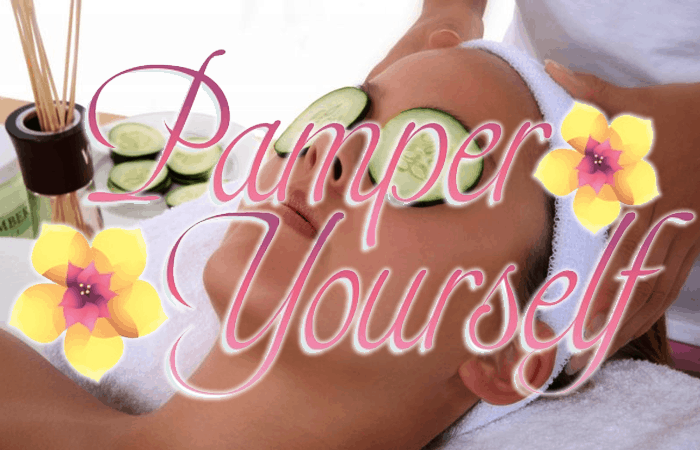 I have made many trips to Las Vegas in recent years. Some of them were a total bust, but others were dream vacations. All of them have centered around gambling, so I know all of the best places to play and how to accumulate my casino comps quickly.
But I had some learning to do when my friend Susan asked me to plan a ladies' trip for her 30th birthday.
Susan gave me some background information on places she wanted to go, how many people would be coming, and what activities she wanted to spend our time on. One of her specific requests was that I find ways to pamper the ladies throughout the weekend.
She wasn't looking for a package that allowed us to spend the whole day at one particular spa, but rather smaller things that we could do to each day.
I knew where to make dining reservations, which shows to recommend, and the best places to stay, but I was at a loss when it came to spas or other ways we could relax. So, like I always do, I looked to the internet to find out the best options.
It took some digging, but I eventually found three ways for us to pamper ourselves during our trip. In the hope of saving you some time, I have gathered everything I learned and have recommended some of the best facilities so that you can plan your trip a lot faster than I was able to.
Option #1 – Spas
The first thing that everyone thinks about when they hear the word "pampering" is spas. Facials, massages, and mineral baths all add up to the ultimate relaxation experience.
Las Vegas has no shortage of spa options, so I have narrowed it down to the top three to recommend for you. All of the spas in Vegas will have similar options for treatments, so they need something really unique to stand out enough to make my list.
Most Personalized Experience: The Bathhouse at Mandalay Bay
The decadent feel of Mandalay Bay is enriched when you go to The Bathhouse, their in-house spa. They have several treatment rooms for massages, facials, and wraps, in addition to hot tubs that are heated to different temperatures, steam rooms, and saunas.
What makes the Bathhouse REALLY stand out is their Scents-of-You Experience.
When you check in for one of these services, you will fill out a questionnaire about your personality, body, mind, and soul.
Questions include things like "Would you describe yourself as loyal?" or "How well do you feel you respond to stressful situations?" Then a computer takes your answers and designs a unique blend of essential oils to be used during your service that applies to your specific needs.
I was a little skeptical when I first read about this aromatherapy personalization, so I did some further research. It turns out that there is a whole branch of aroma psychology that is dedicated to finding out how natural scents can bring out the most positive aspects of our personality.
We didn't end up trying it because they didn't have appointments that fit our schedule, but I am already planning on fitting it into my next trip.
Traditional Oriental Experience: Aria Spa and Salon
If you have never heard of ashiatsu or ganbanyoku, you are in good company! I had never heard of them either, but I had to figure out what they were once I saw them listed as a part of the Aria Spa and Salon.
Ashiatsu is something that you have probably seen in movies without knowing what it is called. It is a traditional barefoot massage technique where therapists hold onto an overhead bar while using their feet and body weight to apply massage pressure.
Ganbanyoku chairs are made of black mineral stones that are heated to emit negative ions and far infrared rays. The traditional Japanese chairs are used for muscle relaxation, increased metabolism, toxin elimination, and circulation improvement.
These are just two of the services offered at the Aria Spa and Salon. They also provide a variety of other massage techniques, hydrotherapy, and skin care services.
After I read about all of these options, I knew that this was where Susan would want to go. Authentic and unique experiences appeal to her sense of culture and spirituality.
We booked an ashiatsu massage for all of us, except for our friend Jane. Let's just say Jane has an intense aversion to feet, so she would not have been relaxed while having someone walk all over her. She was grateful for her Thai massage that didn't involve feet.
I found the ashiatsu experience to be surprisingly enjoyable. My only previous experiences have been with Swedish massage techniques, and I could not fathom that someone could get the same effect with their feet.
This was one of the only times that I have ever been happy to be proven wrong. The masseuse was able to lighten the pressure in some areas and deepen it in others. It was possibly the best massage I have ever gotten, and Susan felt the same way.
Best Variety: MGM Grand Spa
True to the MGM brand, the MGM Grand Spa offers guests the best of everything. In addition to traditional spa services, like facials and body wraps, they also provide scalp treatments, airbrush body bronzing, and exfoliation treatments.
Their massage offerings also give you a variety of options. You can opt for an Australian Aboriginal massage that is based on rhythm and balance for optimum energy flow and wellness. Another alternative is the Abhyanga massage that uses ayurvedic herbal oils to nourish the skin.
One of the best parts of the MGM Resorts brand is that it incorporates a MASSIVE network of facilities.
With a little bit of negotiation, you can use your casino loyalty points to earn discounts at the MGM Grand Spa. You can also cash in loyalty points from the MyVegas app, which allows you to play casino games for free while earning extra points.
Because we had already decided on the oriental experience at the Aria Spa and Salon, we did not try out the MGM Grand Spa during this trip.
But we did gamble at several of their casinos, and you'd better believe I am saving up those casino points to earn myself a day at the spa.
Option #2 – Salons
Since I had already planned on spending one afternoon getting massages at the spa, I wanted to find something a little bit different for our next relaxation day. Specifically, I wanted us to be able to talk and enjoy each other's company while we indulged.
All of our massages had been in separate rooms, for obvious reasons, and while they were relaxing, the whole point of the trip was to spend time together, so I kept that in mind when planning our next event.
Salons offered the perfect middle ground because we could get pampered, but we were all in the same room. I intentionally looked for a salon that offered a variety of services so that we could each choose our way to get pampered.
Greatest Variety: The Salon at the Mirage
If you are looking for a plethora of salon services, The Salon at the Mirage is perfect for you. They offer everything you can possibly think of when it comes to hair services, including cuts, coloring, blowouts, styling, keratin treatments, extensions, and a barbershop for the guys. You can even channel your inner Sia at a wig bar that allows you to try on any look you want.
They also have a full-service makeup counter where you can get a professional lesson on the best tones to enhance your skin or just get a dramatic eye look applied for an evening out on the town.
Spray tanning, eyelash extensions, and even airbrush finishing techniques make sure that you are ready for every photo opportunity on the Strip.
The Salon at the Mirage also offers a variety of nail services. In addition to a full set of acrylic nails and classic manicures and pedicures, there are six different ways to take your nail service to the next level.
From Egyptians essential oils to Fijian Noni paradise products, you are sure to find something exotic. And for the guys, they offer a MANicure that includes a shot of single barrel whiskey and bourbon-scented products.
Celebrity Status Experience: The Cristophe Salon of Beverly Hills
The Cristophe Salon of Beverly Hills ended up being the perfect place for us. Cristophe is a hairstylist to the stars and an icon in the industry. His salon at the MGM Grand brings that star-studded experience to you.
Hair services include cut, color, and styling options, keratin treatments, rescue and repair deep conditioning, color-locking, and a traveler's blow-dry service. You can even reserve an appointment with Cristophe himself with advanced notice.
Susan got a haircut and style from one of the stylists, and she loved that the only tools they used were a round brush and blow dryer.
Instead of using curling irons or hair straighteners that can damage your hair, Cristophe's stylists are trained to transform almost any type of hair with the most basic tools.
They also offer a full variety of nail services. I enjoyed the Cristophe Signature manicure package because it allowed me to choose my own scented moisturizers, scrubs, and soaking balms. Not to mention that I got to enjoy a glass of champagne while they painted my nails.
Jane chose an entirely different service by focusing on their makeup selections. Similar to other salons, they offer makeup applications, makeup lessons, and an airbrush finishing application.
They also have a full line of waxing options. Jane chose to get an eyebrow tint that was explicitly designed to match her skin tones.
We all had a great time at the salon and enjoyed our ability to chat with each other while we each got to choose from the different services available.
Salon Meets Party Time: DryBar Las Vegas Inside the Miracle Mile Shops
Another venue that offers an entirely different type of salon experience is the DryBar Las Vegas. It is a salon made for millennials with a built-in Smilebooth that automatically uploads your post-haircut selfie to social media for you.
While you experience any one of their delightful services, you can rock out to their in-house DJ and get a drink (or two) from their full-service bar. They also have group packages designed for bachelorette or birthday parties.
I am dying to try out the Drybar on my next trip to Las Vegas. The only reason we didn't choose to combine our blowouts with their booze-and-beats experience is that their services are limited to hair styling.
We wanted the ability to select from a variety of salon services, but if you are planning a bachelorette party in Vegas, this is the place to go to get your party started!
Option #3 – Poolside Relaxation
After two days of spa and salon services, I was looking for a completely different way to relax. Is there any place more relaxing than a lounge chair by a swimming pool? I couldn't think of one, so I set out to find the best pools in Vegas.
Full-Service Cabanas: Mandarin Oriental Hotel
The best all-inclusive poolside deal in Las Vegas is at the Mandarin Oriental Hotel. When you book a suite cabana package, you will get everything you need for the perfect pool day.
Each cabana includes a mini-bar with non-alcoholic refreshments, a 48-inch flat-screen TV, magazines, and newspapers. They even have sun-care amenities, so no need to worry if you forgot your sunscreen.
Pool attendants circulate every hour to offer you mini smoothies, frozen fruit, and other services. Outside of your private cabana, you can enjoy one of three pools or two jacuzzies that are available. In case that wasn't indulgent enough, you can even add a PlayStation 3 to your cabana experience!
Everyone on our trip agreed that the pool day was the best part.
We were able to listen to music and chat with each other while experiencing the best that resorts have to offer. In fact, we were so spoiled that a regular day at any old pool has kind of been ruined. They just can't compare with an all-inclusive cabana package!
A Beach in the Desert: Mandalay Beach at Mandalay Bay
Mandalay Bay has figured out how to bring the best of the coastline to the middle of the desert. They have created a beach complete with a lazy river, several large pools, a wave pool, and almost 3,000 tons of white beach sand.
During the summer, they even have concerts on-stage in the middle of the wave pool. The palm trees, fountains, and waterfalls beat the summer heat and make you think you are really on the coast.
One of the worst parts of going to the pools in Las Vegas is that there isn't much else for kids to do in Sin City, so all of the pools are packed with loud, obnoxious children. Mandalay Beach has a solution in the Moorea Beach Club. The adult-only area allows you to enjoy the pool without the sound of screaming and the fear of diaper leakage.
We stopped by the Moorea Beach Club during one of our excursions to Mandalay Bay. It was secluded and sophisticated. The pool attendants walking around offer a variety of services, and you can even get a poolside massage.
Be aware that the Moorea Beach club is a European-inspired toptional beach, so if you are uncomfortable with mild nudity, this isn't the place for you.
Life of Luxury: The Venetian Pool Decks
Everything at the Venetian is a showcase of decadence, and the pool is no exception. In fact, there isn't just one pool, but eight to choose from.
Couches, cushions, and cabanas surround them on all sides. Don't be surprised if you feel like you are walking into something out of a movie. The Venetian pools decks are often used to film commercials and videos.
The reservable cabanas offer TVs, DVD players, refrigerators, and air conditioning or heating units. But if you really want an exclusive experience, you have to check out the private pool for guests staying in the Venezia Tower.
Modeled after Venetian gardens, the two pools are surrounded by spas, gazebos, and topiaries that take you to your own unique paradise.
Conclusion
Las Vegas is known for being a vacation destination, and those looking for a relaxing vacation have not been left out of the design.
With an array of spas, salons, and poolside experiences, everyone can enjoy a day of decadent relaxation. You just might discover a whole new meaning for the word "pamper."
I hope that your Vegas vacation is as peaceful as it is fun!