Hide Bonus Offers
| | | | | |
| --- | --- | --- | --- | --- |
| #1 | BetOnline Sports | 60% Up To $1,000 | Visit Site | BetOnline Sports |
| #2 | Bovada Sports | 50% Up To $250 | Visit Site | Bovada Sports |
| #3 | BetUS | 125% Up To $2,500 | Visit Site | BetUS |
| #4 | Everygame | 100% Up To $500 | Visit Site | Everygame |
| #5 | MyBookie | 100% Up To $1,000 | Visit Site | MyBookie |
How to Manage Multiple Online Gambling Accounts

Many people don't like the hassle of using multiple online gambling sites and prefer to stick to a single one. I was like that once as well and I completely understand the appeal of such an approach.
It's simple and easy, but you're missing out on various benefits. You can get more promotions, higher odds in sports betting, more poker tournaments, and more casino games if you gamble online with more than one site.
Simply put, you get better value for your money and a better overall experience.
In this post, I share my tips on managing multiple sites for real money gambling online safely and efficiently. This will allow you to enjoy all the advantages of this approach while reducing the downsides.
Stick to Safe Gambling Sites Only
As always, the safety of your money and personal information should be the top priority. That's why you should only use safe betting sites and online casinos that respect and protect their customers.
The following options are among the safest gambling sites online.
All of these trusted gambling sites have a legitimate license to offer real money betting and/or gaming, as well as a strong reputation in the industry. If you add the solid security measures such as SSL encryptions of all transactions, it's easy to see why they are legit.
Use a Password Manager and Different Passwords
Many people that manage multiple gambling sites prefer to use the same password for all of them because that's easier. They often pick the same email too and the password for that email is the same as well.
That's not the best idea in the world because if one of your accounts is compromised, all of them are. You should have different secret codes and the inconvenience that comes with that can be eliminated with ease nowadays.
There are plenty of free password managers available and you should seriously consider using one.
The most popular browsers like Google Chrome have a built-in software with the same functionality and you can also find cross-platform programs that work on both PC, desktop, mobile, and pretty much any mainstream platform.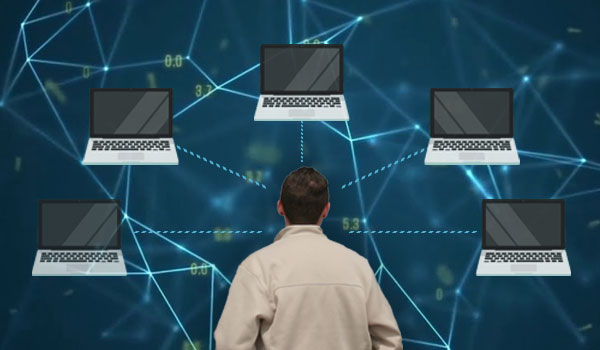 Invest 15 minutes to set up everything and the problem will be solved. If you don't want to use a password manager, there are other solutions.
A friend of mine used to write down all of his credentials in a simple notepad file and protect it with a password. He only had to remember one password that way instead of many. That's not the most elegant solution available, but it's still an option.
Be Flexible with Your Bankroll
Managing your bankroll efficiently is one of the hardest parts of using multiple gambling sites. It's crucial to keep only a small chunk of your overall money across the different places for a couple of reasons.
For a start, it's safer that way. But that's not the only benefit. It allows you to quickly allocate a part of your bankroll to a certain site when needed. It could be for higher odds when it comes to sports betting or the opportunity to take advantage of a new promo for sports, poker, or casino games.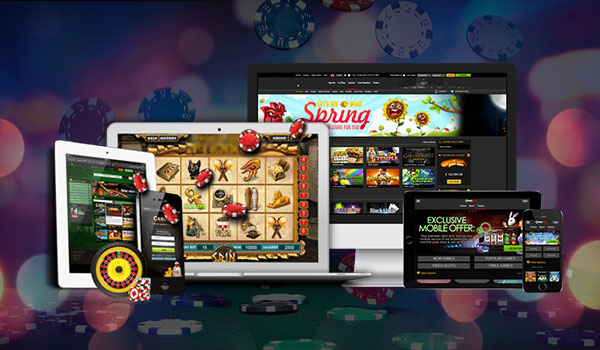 To achieve the required flexibility, you should pick a suitable payment method.
Here are my top suggestions for banking options when managing multiple gambling sites.
E-Wallets
I believe that picking a reliable e-wallet is an excellent idea if you manage multiple gambling websites for betting, poker, or casino games. Here are the most popular options.
The biggest advantages of e-wallets include the fast payments and the fact you can link them to your bank account or credit/debit card. It becomes really easy to use your money and most gambling sites offer them.
On the negative side, some promotions are not available for people using e-wallets and they are restricted in certain countries. For example, you can't gamble online with PayPal from the USA.
If you are an American, there's a great alternative.
Bitcoin and Other Cryptocurrencies
The leading sites for online gambling in the US realized long ago that Bitcoin is perfect for both them and their customers. You can find BTC and other altcoins accepted in plenty of bookmakers, casinos, and poker rooms online nowadays.
Let's take a look at the main advantages of using Bitcoin when you manage different gambling sites.
Fast payments
Low/no fees
Additional promotions
High limits
As you can see, there are plenty of reasons to use Bitcoin for your online gambling.
Create a Dedicated Gambling Email
The last of my tips on managing multiple gambling websites is for both safety and convenience purposes.
Let's start with the former. If you are going to risk real money, you want to keep your accounts as safe as possible.
Using a separate email for gambling that no one knows about and you don't use anywhere else helps with that. The risk of hackers targeting you decreases significantly.
On top of that, it's much easier to keep everything related to gambling separated. You can subscribe to all sorts of newsletters and promo notifications without flooding your regular mail.
Just open the gambling one occasionally and quickly scan through the new messages. The risk of missing out on a cool bonus or important news decreases.
Final Words
I hope that my tips on using multiple gambling sites have been helpful. Do you have your own tricks of managing your accounts that can improve the overall experience by bringing extra value or keeping you safer?
I would love to read more about them in the comments below, so feel free to share every piece of advice that might be helpful.