How to Make NFL Draft Predictions – 9 Top Tips

The NFL Draft is unpredictable by nature. We spend a lot of time watching tape of the best college football players and trying to assess how they'll pan out at the next level.
But correctly predicting where they'll play is just as difficult as properly assessing how they transition to a tougher game.
While not easy, predicting how the NFL Draft goes can both be highly entertaining and quite profitable.
The best NFL betting sites push out a litany of NFL Draft prop bets every single year. They're not doing it for fun. They're doing it because people love the draft and will bet on the draft, and the sites know they can make money off of people who didn't do their research.
That's where most people fail.
The draft is unpredictable because humans run 32 different NFL teams, and they all have differing opinions, both as to what their top needs are as a team and which prospects rank the highest on their own draft board.
With so many variables to consider when betting on the NFL Draft, it's important to do all you can to best predict which picks will happen, when, and why.
To do that, consider these 9 tips for predicting picks in the NFL Draft every year.
Get to Know the Top College Football Prospects
You can't (or probably shouldn't) bet on where players will be taken in the NFL Draft each year if you know nothing about them.
If you want to win consistently when betting on the draft, begin your research early in the year. Nailing down every player with a chance of being a first-round pick is a great starting point, but ideally, you have some knowledge on the top 200+ prospects every year.
Refer to Expert NFL Draft Rankings
Not a pro draft scout? Few people are. You can cut some corners by checking out the latest NFL Draft rankings.
It's difficult to know who to trust and where to look, but a quick Google search can work wonders. I wouldn't put all of my eggs in one basket, though.
Use multiple search engines and create a Word document that holds all of the best links to NFL Draft player rankings.
This helps you see what a consensus view is, how some of the top experts differ, and how some overlooked prospects compare to the top players.
Track Expert NFL Mock Drafts
Find a handful of expert NFL Draft gurus you really like — even ones you don't always agree with — and start following their NFL mock drafts.
The best experts release them the day after the most recent draft, and since there is serious earning potential involved in NFL Draft betting, it's never too early to start your research.
You can see how players are projected extremely early in the process and compare draft stock movement leading into the final days before the actual draft.
Conduct Your Own Rankings and Mocks
On top of trusting the research of a professional NFL Draft expert, you can do your own scouting, ranking, and mocking.
You don't have to be a professional scout to do a good job with this. Just make sure you're not skipping over any worthwhile prospects and use your own opinion so you can put it up against the experts.
Where you find a consensus, you just might find some easy NFL Draft wagers that turn into locks. If there is a huge gap somewhere, it's possible that is where you can aim high for some elite betting value.
Track Free Agency Moves and Trades
You have to pay attention to more than just the draft process itself.
The NFL has so many moving pieces, and part of predicting how the draft unfolds is identifying and acknowledging key moves that have happened or will happen.
When teams need star talent, they often pay for it in free agency or acquire it via trade. This can have teams losing draft picks, some teams accumulating numerous assets, and a team's need being addressed.
If a team has more draft picks, it could alter the way they operate in the draft. If they signed or traded for a position of need, it may change their approach entirely.
Keep Tabs on Team Needs
Free agency and trades can address things, but NFL team needs in general is a huge component to predicting picks in the NFL Draft each year.
Even if a team makes a big power play, you still need to assess their greatest needs and whether or not they'll act on them. Just as important, teams that make no offseason moves could enter the draft with one glaring need or a sea of holes to fill.
Teams don't always draft based on need, but you absolutely need to factor in what they might be looking for before finalizing your bets.
Monitor the NFL Combine and Pro Days
Few things can change the NFL Draft betting landscape more than the yearly NFL Combine or college football team Pro Days.
The top prospects will rise and fall based on the athletic-testing results at these events. Which direction they're headed will be scrutinized by all of the top sports websites, but it'll be up to you to figure out what is smoke and what is fire.
Players who grade out as elite athletes via the 40-yard dash and other physical drills can potentially ascend rankings, mocks, and even see their actual draft stock improve.
It can work against them if they test poorly, too, so keep your head on a swivel when trying to assess when and where each prospect could be selected.
Listen to Draft Rumors and News
The endless whispers in the night are partially irritating and wholly necessary when trying to predict picks in the NFL Draft.
Teams, agents, prospects, and media talking heads can all play a part — knowingly or not — in vicious smokescreens, while hype and too much scrutiny can also help or hurt big prospects.
Paying too much attention to draft news and rumors can be hurtful to your NFL Draft betting, but completely blocking out the noise could be a fatal mistake.
Pay Mind to NFL Draft Odds and Props
Lastly, but arguably more important than anything, is looking to the top NFL Draft sportsbooks for the final answer.
Favorites don't always win in regular sports betting, and the predicted pick or wager deemed to be the "favorite" in NFL Draft betting is often wrong, as well.
NFL Draft odds can still be used as a nice baseline, however, which can be used against or in unison with all of your other research.
This can lead you to betting hard on safe NFL Draft wagers, soaking up solid value, and taking bold risks that other bettors won't even consider.
Making Your NFL Draft Predictions
It's tough to say what NFL Draft tips help the best, as it's really more a collection of steps that can help you visualize how things could play out.
Every tip here is useful on a very basic level, but just how well you can predict the draft each year may hinge on the time and effort you put into doing so.
NFL Draft odds can set the table for things, but team needs, prospect rankings, and random trades can completely turn your NFL Draft betting world upside down in a flash.
You won't nail every single prop bet you target, but if you do the research and use the tips above, you'll give yourself a great chance to at least come away very much in the green.
If this list of NFL Draft betting tips doesn't get you to where you need to go, hit up our NFL blog for updated odds and all kinds of draft coverage year-round.
AUGUST
Casino of the Month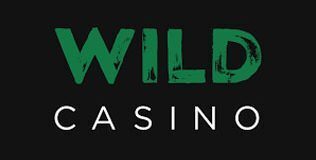 Welcome Bonus
250% up to $5,000
Read Review
Visit Site