How to Make Money From Betting on the 2020 US Presidential Election
In a very real way, we are all losers when it comes to the 2020 presidential election.
Neither candidate is without their flaws, nobody ever gets exactly what they want no matter who wins, and this entire race has been filled with nastiness.
The presidential debates to this point have been fairly juvenile. The harsh ad campaigns and no holds barred approaches on social media are next-level crazy.
I can't imagine a world where this presidential election ends without something ridiculous happening. I mean, it just wouldn't be 2020 without it at this point.
If it's going to drag us all down and/or take over our lives, we might as well profit from it. The best way to do that is to bet on the thing.
Should you be game for the plunge, here are the best ways to make money from betting on the 2020 presidential election.
Get a Betting Bonus
One of the quickest and easiest ways to make money from presidential election betting is to take advantage of bonuses and promotions.
Most of the reputable online betting websites tend to offer nice welcome bonuses, and have numerous ongoing promotions. You'll see this more and more as you bet at these sites, but there's nothing like trying a site for the first time or being a betting newbie.
That's where the free stuff comes pouring in.
As it's happening, you're just being flooded with free cash and you don't even know what to do with yourself. Well, not really, but you do get to use these online betting bonuses for bets and you can build a bankroll without investing your own money.
Here's a quick look at the best sites for betting on the 2020 presidential election, each of which offers a generous bonus to new customers.
Some sites will even have special election-themed bonuses and promotions, and you can also look around to see what the best presidential election betting apps have to offer.
Whatever the case, trying new online gambling sites sure has its perks. If you go to the right ones and use the right bonuses, you could end up placing a lot of bets effectively for free.
Pick the Winner of the Election
Whether you take advantage of online bonuses and promotions or not, you can still bet on the election.
And literally the easiest way to make money betting on the presidential election is to correctly predict who will win the race.
As in, you bet on Donald Trump or Joe Biden to be named the President of the United States.
The odds and expert analysts, so far, suggest this is Biden's race to lose.
Professor Allan Lichtman, who has accurately predicted the outcome of every U.S. presidential election since 1984, says President Donald Trump will lose the election pic.twitter.com/EDEwfYBp3a

— Reuters (@Reuters) October 20, 2020
There is a lot of wild speculation about the voting process, voting fraud, and whether or not Trump would actually willingly step down if he loses. But that's for figuring out after the dust settles.
You, the bettor, "just" need to get the final result right.
Bovada and other presidential election betting websites presently favor Joe Biden. Check out the latest odds.
Joe Biden (-180)
Donald Trump (+140)
Kamala Harris (+7500)
Mike Pence (+7500)
I really want to point out the value with Trump here, while it's always possible one of the leading candidates "wins" but can't proceed, and gives way to their prospective Vice President.
There's also the whole "what about Kanye West" angle, but I am assuming most of us agree we should never get to that point.
The actual odds for who will be the next US President aren't necessarily relevant to your choice, of course. All that matters is you are able to bet on the winner of the election, and it's up to you to decide who that will be, or where you bet.
Bet on Electoral College Props
Betting on who will win the presidential election is fun and potentially profitable. It's just one bet that is virtually 50/50, however, and at the end of the night, it's over.
To me, it's like placing a wager on who will win the Super Bowl. Even if you feel great about it – and even if it wins you money – you don't really get the thrill of winning until the game finishes.
One way you can get the highs and lows of gambling the US presidential election throughout the entire process? Bet on Electoral College props.
Biden is presently projected to win most of them, but bettors have to ask themselves which ones?
There are a litany of presidential election prop bets to consider (more on that in a bit), but this is a very specific betting niche that covers all 50 American states.
You can wager on which party will win based on Electoral College "points" assigned to each state. Tying into this, of course, are the amount of states either candidate will win.
The point here is you're not just betting on who wins. You're gambling on the path to that win, and how it lays out.
With insane value littered across the nation (+950 for Democrats to take Alabama, etc), this is definitely one of the best ways to make money from betting on the 2020 presidential election.
Play Presidential Election DFS
No, don't laugh. This does exist. Okay, fine, you can laugh. It is absurd, after all.
But hey, it's free at most daily fantasy sports sites. You can "bet" on what happens at the presidential Election, and you don't have to actually gamble real money at all.
Some of the top DFS sites are getting in on the fun with their special election DFS contests.
They're basically prop bet contests, of course, which just has you leaning back to the appealing, fun, and upside of betting on presidential election props.
In this case, of course, you risk zero money, and can still potentially win money from the 2020 presidential election.
Bet on Other Presidential Election Props
Betting on who will be the next President of the United States is really just the tip of the iceberg.
Playing presidential election DFS is fun, but the real upside is with trying to make money from gambling on the presidential election with real cash.
Bovada and other political betting websites offer you an insane amount of wagering options if you're trying to win money from the 2020 presidential election.
This is serious business, to be sure. We're trying to elect the leader of a nation, after all. But it also is a lot of fun, and if you play your cards right, you might exit the big night with a boatload of cash.
Here's a taste of the many presidential election prop bets that exist online.
Which party will win
Popular vote winner
Candidate-specific props
Social media prop bets
You can bet on the party that wins, who wins the popular vote, props dealing with Biden and Trump, and/or how they operate on social media during the presidential election.
To be frank, it really doesn't stop there. The possibilities for presidential election props are honestly endless, and it's up to the top political betting sites to decide what they put online.
I'm pulling a lot of these options from Bovada, but every site is different. Some sites will offer election props that are a little more outside the box, and others will just later pricing to appeal to bettors a bit more.
Ideally, you're getting a nice combination of great US presidential election prop bets, good value, and killer bonuses.
Ready to Win Money on the 2020 Presidential Election?
The whole point of this post is to show you that there are a lot of ways to make money from betting on the 2020 presidential election.
Going back, the easiest way remains simply correctly predicting the winner. Even Biden comes in with pretty palatable betting odds, so no matter who you like, you're getting some money back.
The bigger the wager, of course, the better the payout.
You can keep it going with a litany of 2020 presidential election props, DFS, and whatever other attractive wagers the top political betting websites want to showcase.
Just make sure you maximize your betting value by picking the safest sites that offer a nice combination of versatility, value, and upside.
If you're left with any questions about how to gamble on the presidential election, we have you covered with a post that should help.
August
Casino of the Month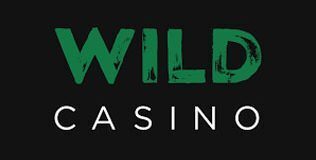 Welcome Bonus
250% up to $5,000