How to Know If Casino Games Are Rigged or Not

The gambling world is growing day by day throughout the country. A lot of people are wondering if they are rigged or not, which is a fair question. There have been rigged casinos before, but what about most of them?
Gambling is something that should always be about having fun, rather than a hobby. The whole reason behind this question is because of that. Casinos have a possibility to be rigged, but they also don't have a reason to be rigged.
Casinos are built to use math to ensure they always come away with a profit. That means that when you play, you are most likely going to lose. That is a simple way of putting it, but it is the easiest way to understand it.
What Gives Casinos Credibility?
There are multiple things a casino can do to verify if they're legit in gambling. First, the games are made for the customer to lose more often than not. That means that if you think the casino wins simply because they are cheating, you would be vastly wrong.
There are several licenses a casino can get to prove their authenticity. You can find out more about gambling laws and jurisdictions here.

Top Tip
When deciding to gamble, it is important to look up the casino of your choice. If they have credentials and licenses to gamble, they are good to go. If they do not have them, you should steer clear.
You can find the best gambling sites to gamble on our site. For example, if you are a sports bettor, here are the safest sports betting sites for 2021.
How Casino Games Use Odds
Casino games give themselves a chance to win more than the customer. That goes along with the saying "the house always wins." Just think about how expensive the casinos look and how they were able to obtain that money.
For Example
Blackjack gives the player an overall 42.44% chance of winning. That 7.56% difference adds up in favor of the casino, which basically guarantees them to win more than you.
In roulette, there are a few different bets you can do. To no surprise, they all will end up favoring the house. The highest chance of winning in roulette is 47.4% in even or odd numbers.
The house will always have a greater chance to win compared to the customer. There will always be those jackpot outliers, but the number of people who lose outweigh the payouts to jackpot winners.
Gambling Industry Scandals
The casinos aren't always on the wrong side of scandals. There have been moments in gambling history that will always be remembered. I am sure you have thought about how you could just win the jackpot prize all the time, and you would not be alone.
Here are some scandals from casino customers who stole millions using illegal tactics.
Monkey's Paw and Light Wand
You might think a lot of scandals are on behalf of the casino, but there was a big one that was on behalf of the customer. Tommy Glenn Carmichael was known for the "Monkey's Paw" and the "Light Wand."
His two devices rigged slot machines to payout the jackpot and he scammed casinos out of millions of dollars.
Throughout an FBI investigation, Carmichael was found guilty and served almost a year in prison.
Card Counting
The MIT Blackjack Team was made famous for card counting and supposedly won millions from casinos. There was a large sum of trained Blackjack card counters for this scandal from prestigious schools.
Card counting is not technically illegal, but this is still one of the biggest scandals in gambling history.
"The Coin"
Louis Colavecchio was known as "The Coin." He used counterfeit coins to play casino games and was caught with over 750 pounds of fake coins in his car. He won thousands of dollars from slot machines but never gambled any of his own money.
Colavecchio wasn't done there though. He was 76 years old when he was busted for using counterfeit 2,400 $100 bills in Rhode Island.
Old habits die hard apparently, but The Coin will go down in gambling scandal history.
Why Casinos Don't Need to be Rigged
The whole reason why casinos don't need to be rigged is because they will win often anyways. There might be some casinos who become infamous for cheating, but the risk they are taking is unnecessary.
A successful casino knows that you need a high number of customers to keep making money, just like any business. A big selling point for casinos is the jackpots. Once you see someone hit the jackpot, you always envision yourself being the one to win it.
A casino would be stupid to risk getting caught for cheating because they are going to win anyways. Just make sure they have the correct licenses, and you should be safe to gamble.
At the end of the day, you need to understand that casino games are always a risk and are made for you to lose. Be sure you are always playing for fun and not chasing losses and you will be just fine.
If you want to take a chance on gambling, be sure to check out the safest online casino sites.
September
Casino of the Month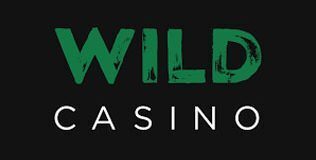 Welcome Bonus
250% up to $5,000