Advice to Become a More Confident Poker Player

Do you want to learn how to gain more confidence in poker? Sit down at any poker table and look around you. You'll find plenty of people with ever-dwindling stacks of chips in front of them. But you'll also see other sorts, the one with growing chip stacks.
These successful players people are the Terminators of the poker world. They can't be reasoned with. They don't feel pity, remorse, or fear. And they absolutely will not stop—ever—until they have all your chips.
You want to beat them, of course, but to slay the Terminators, you must become a Terminator. If you're already filled with confidence and eager to get into the think of the game, try out one of our top online poker sites.
On the other hand, if you were already the perfect poker-playing machine, you probably wouldn't be looking for confidence tips—or perhaps you are a poker-playing machine and simply want to ensure you've covered all the bases. In either case, let's take a detailed look at what makes confidence happen.
Practice Your Skills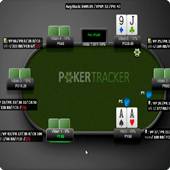 It was Albert Einstein (maybe) who declared that "insanity is doing the same thing over and over and expecting different results." Since there are only so many different hands to be dealt in poker, and you can play thousands (if not millions) of hands in your lifetime, the chances are good that you will make the same mistakes with each hand.
That is if you aren't paying attention. While real-life poker is eventually in the cards for any poker player looking to reach the final table at WSOP or the WPT, you can identify and eliminate any bad habits playing online with a good poker heads-up display.
These HUDs can show you hands that have been profitable for you over time—and those you have consistently lost money on.
Certainly, you can keep track of the hands you play in brick-and-mortar poker rooms, but notebooks are cumbersome, stenographers are frowned upon, and videography is rarely permitted. Besides, you just played NL hold'em for 13 hours straight—do you want to spend another 13 hours watching yourself sit there, trying to shuffle your chips as the pros do?
However, you acquire the knowledge of what works for you and what does not, and you need to practice as much as possible.
Practice doesn't make perfect—not when you ignore poor results and continue doing the same thing. Do you always call a three-bet with pocket sevens? How's that working out for you? You have stats? Show your work.
If you want to get started, waste no time and use the very best online poker sites below.
Know Thyself
Sometimes, the old ways are actually the good ways. In poker, as in life, you will succeed more often if you have a very good idea of your abilities and limitations.
Of course, here's a valuable—and admittedly obvious—fact: Your abilities and limitations will change with time and effort. That means you must constantly re-evaluate yourself, looking for new weaknesses and stronger skills.
So have an updated knowledge of your abilities, limitations, and, most importantly, your goals.
Know Your Abilities
Self-assessment in the skills and abilities department might be difficult in other endeavors. Still, poker is one activity that provides immediate feedback on you and what you bring to the game. If you lose consistently, you need to be asking yourself why.
The answer to that question will probably be several "areas of opportunity," as those HR people euphemistically call criticisms they offer as reasons you're not getting hired, or worse when you're getting fired.
That stuff may be fine with Stuart Smalley, but if you intend to become better at poker, you must be brutally honest with yourself and your abilities. It would help if you were your own harshest judge, as well. No pain, no gain.
So, after you've dried your tears of self-recrimination because you just now noticed that you chuckle gleefully every time you get pocket aces, do whatever it takes to make that tell disappear. Do it now while the rest of us wait. Is it gone? Good. You look more confident already.
Incidentally, do you play far too many hands? If you're in more than 22% of the pots, the answer to that question is probably yes.
I hear you: "But it's so boring just sitting there waiting for the hand you're not into the finish." Sure, it is. Like much of life, the moments you're not actively participating in are kinda dull.
By the way, if you are growing too bored even to track your wins and losses, take a break from poker. Refresh yourself with the baccarat and blackjack action at the top live dealer casinos.
Know Your Limitations
Are you a better poker player than an eight-year-old? [Note to self: Pitch this as a series to ESPN]. Chances are—unless you're a seven-year-old—you are a better poker player than an eight-year-old.
But how much better? Are you at the level where you regularly win in the neighborhood garage poker games? Or are you barely able to hold your own against your cousins, aunts, and uncles during the L-tryptophan-fogged poker fest every Thanksgiving?
And skill isn't the only limiting factor t your ambition. Be aware of all of your limitations. Things that you have a limited supply of include the following.
Time: Determine what amount of your day/week, or month you can dedicate to playing poker
Money: This is a two-fold item—how much can you afford to risk overall, and how much have available to risk on a table-by-table basis
Patience: You'll be doing many things at the poker table, but never-ending thrills and chills are not among them
Waking hours: Admit that you will have to sleep eventually. Scientific American reveals that a 17-year-old high school kid set the record back in 1965 when he went more than 11 days without sleep. That's 264 hours awake—and this was all before cable
It's a good idea always to consider your very real and finite human resources whenever you consider the battle ahead. Even though your wars will be fought with cards and chips, the casualties are nevertheless real—and more likely to happen if you run out of those resources.
Don't get me wrong. It would help if you played against better players than you to gain experience. But be rational and even a bit cautious about it. Don't walk up and smack Phil Helmuth in the mouth and then challenge him to a poker showdown. That will not go well for you.
Confidence is good but just remember: The opposite of success is not failure. It's hubris.
Know Where You're Headed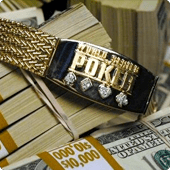 Do you fall asleep every night thinking about slipping on that WSOP golden bracelet and hitting the local poker rooms to, you know, bedazzle the plebes?
Do you want to eventually live on your poker earnings (some call them winnings, but you work too hard for those pots to treat them like lotto jackpots).
Or do you just enjoy the occasional poker game and want to be the best you can be—given a limited amount of free time?
Decide what you want to accomplish before sitting at your next poker table.
Are you there simply to earn money? Then make sure you're in the game entirely. You're not looking for a date; you're not cultivating friendships. You're there to take home money that came to the game with someone else.
If you're shooting for a WSOP bracelet, you need to work on tournament skills. Cash games are fun and can result in significant earnings, but tournament play is an altogether different kettle of fish.
You'll want to try out as many low-level tourneys as possible, so certainly try out some of the top poker sit and go tournament sites and best MTTs poker sites you can find at the online poker rooms.
Know The Game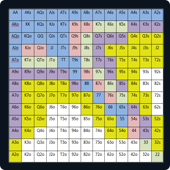 There are dozens of poker games out there, each with regional variations that can take you by surprise. The one true fact about all of them is that you will not experience beginner's luck when you try them out the first time. No, you will embarrass yourself in front of a group of strangers.
Don't believe me? Then go ahead, ante up in that game of Up & Down the River Snake. I'll hold your beer.
Have you finished already? Sorry. Who could have predicted such a stunning series of losses? Here's your beer. Yes, of course, the bottle's empty. What did you expect?
Except for Up & Down, the River Snake, you can find virtually all versions of poker being played online. Texas Hold'em, Omaha, seven-card stud, five-card draw, razz—all the major variations on the poker theme are out there in cyberspace, just waiting for you to
Know Thine Enemy
While you're learning to mask or eliminate your own tells, make sure you work on the skill of identifying those of your competitors. At the highest level, you'll be able to find videos of them playing—but of course, at that level, odds are they've already eliminated their tells.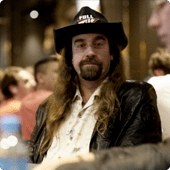 So, knowing tells aren't going to help you at the final WSOP table—but that skill will get you there. But there's a more important characteristic to top-level poker players than their ability to read and mask tells: Book learnin'.
That's right: According to Zippia ("The Career Expert"), approximately 73% of all professional poker players have college degrees.
It's no accident that many WSOP and WPT champions have advanced degrees in computer science, psychology, and the law. While psychology focuses on the motivations for specific mental states and the actions that can signal various tells, computer science and the law are all about rationality, logic, and reason.
Sure, each of them may hold wildly differing views on politics and the world in general, but poker has forced them to use the above-noted skills properly and without fail in their chosen profession: Poker.
Live Boree, one of the world's top ten female poker players, has a First Class Honours degree in physics and astrophysics from Manchester University.
Chris Ferguson, the winner of six WSOP events, has a master's degree in computer science and mathematics—and a doctorate in computer science.
Bill Chen triple-majored in computer science, mathematics, and physics before earning his Ph.D. in mathematics from the University of California.
Leo Wolpert, Scott Davies, and Vanessa Rousso all have law degrees and have worked (or work now) for law firms as practicing lawyers.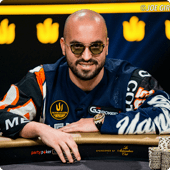 Now, before you start thinking that your GED certificate doesn't qualify you to serve drinks at the final WSOP table, let alone sit there and play, remember that there are also plenty of top-ranked players who never earned a degree.
Phil Helmuth dropped out of college during his third year at the University of Wisconsin-Madison to play poker full-time. Good choice since he holds the record for most WSOP final tables (64).
T.J. Cloutier dropped out of college in the late '50s, did a stint in the US Army (drafted), then worked oil rigs in Texas for a while, developing his poker skills there. He went on to earn six WSOP bracelets.
Bryn Kenney spent three weeks in college before quitting to pursue poker full-time. In a 2015 interview, he spoke about his decision to quit college.
"I realized it wasn't for me. It was a terrible move on my part because I quit school with no real backup plan. I wasn't really winning much at poker yet. Luckily it all worked out for the best."
Kenney's "best" is at the top of the Hendon Mob's All-Time Money list with $57,204,865 in total cash winnings. So, no fair moping around because you didn't pursue that brain-surgery career your parents had all mapped out for you.
Still, while a formal education isn't necessarily the key to later success, the skills acquired in some fields translate pretty well into useful tools at the poker table.
Okay, So You're a Confident Poker Player—Now What?
You know the answer to that: Ante up. Anyone with any experience whatsoever can tell you that without risk, there is no reward. Even kids can tell the difference between playing poker for matches versus playing nickel-dime-quarter.
Nobody cries when they lose all their matches (unless they're trapped in a cave with light-fearing vampire bats). But your allowance? Oh man, does that sting.
Whether you have a poker room just down the street or prefer to play exclusively online, test your skills in the only arena that really matters: Skin in the game. Money is the only scorecard you can trust in your journey to achieve poker Terminator status.
If you feel like your confidence grew just by reading this blog, why not test it out by checking out the most trusted online casinos below.
AUGUST
Casino of the Month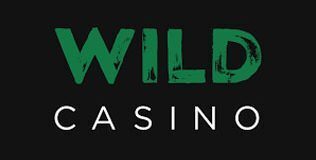 Welcome Bonus
250% up to $5,000
Read Review
Visit Site