10 Things to Do to Celebrate Cinco De Mayo in 2022

Are you looking for some Cinco de Mayo activities in 2022? I've got some ideas to share with you.
Although a subject of contention, this holiday is regarded by some as one of the most important days to celebrate Mexican heritage, especially in the United States. Others see May 5th as an opportunity to have some fun while triumphing in one of the most impressive victories in the nation's history.
The following things to do on Cinco de Mayo 2022 should give you a great head start wherever you are in the world.
Contrary to popular belief, Cinco de Mayo is not Mexico's Independence Day. Of course, you might have known that already. But did you know that there are tons of activities for Cinco de Mayo that anyone can get involved in?
Family is of great importance to Mexican people. So, there will also be some stuff to do for the kids in this guide of things to do on 2022 Cinco de Mayo. But most are geared toward those of a certain age.
Let's get started with the obvious one!
Visit Mexico on Cinco de Mayo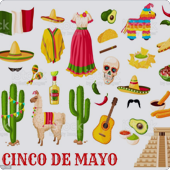 I am highly fortunate to be able to say that I will be in Mexico for this year's Cinco de Mayo.
Although many consider the holiday more popular among Mexicans in the United States than in Mexico itself, I'm excited, nonetheless. I'm looking forward to my visit with a particular fondness for Mexican culture, food, music, and, of course, the country's rich boxing history.
This alluring nation has so much to offer, from the country's stunning beaches to the ancient ruins that attract millions of visitors each year. Then, of course, is the cuisine, the drink, and the warm and welcoming natives.
Mexicans are truly unique and special people with a deep and colorful history. And to be with them to celebrate the famous victory over the French at the Battle of Puebla is bucket list stuff.
Here are just a few of the best places to celebrate Cinco de Mayo in 2022.
Cancun and the Mayan Riviera
Cabo San Lucas and the Los Cabos Corridor
Puebla
Guanajuato
Puerto Vallarta
At the top of any list of activities to do on Cinco de Mayo 2022 is surely to visit Mexico. Of course, it is simply not feasible for everyone to do this. So, if you can't take the party to Mexico, why not bring Mexico to the party?
Find a Great Mexican Restaurant for Cinco de Mayo 2022
Looking for things to do on Cinco de Mayo 2022 outside of Mexico?
Whether you are celebrating Cinco de Mayo in New Mexico or New Orleans, you'll find a Mexican restaurant somewhere. And if you're anything like me, you'll also find plenty to love with just a quick scan of the menu.
I always considered myself a lover of Mexican food as a youngster until I was educated by a Mexican girl I dated showed me what authentic Mexican cuisine tastes like.
While nachos, burritos, chili con carne, fajitas, and the like are still delicious, some are, in fact, about as Mexican as apple pie. Most of these dishes are Tex-Mex and not Mexican.
Looking for things to do on Cinco de Mayo 2022? How about getting stuck into some of the delicious, authentic Mexican food out there. Find a place that serves great barbacoa, mole, pozole, etc.
Alternatively, why not try to make some authentic Mexican cuisine for yourself? There are tons of recipes out there for budding cocineros and cocineras to try their hands at.
Add this to your list of Cinco de Mayo activities for 2022. Who knows? Maybe the skills you learn this year could come in very handy in the future!
Look for a Cinco de Mayo Festival to Attend
Depending on where you are in the world, you might be closer to a festival for Cinco de Mayo than you think.
Given the strong Mexican-American presence in places like Arizona, California, and New Mexico, you shouldn't struggle to find places to go on Cinco de Mayo 2022. You're bound to find somewhere to get into the party mood, from festivals to smaller gatherings!
Not in any of those states? Don't feel disheartened. Even a quick lookup of things to do on Cinco de Mayo in Denver shows celebrations are being held there, too!
Great news, the Cinco de Mayo Festival returns to @CivicCenterPark in 2022! Scheduled for May 7 & 8, 10 am to 8 pm, guests can enjoy live music & dancing by local performers, food vendors, and an art fair featuring more than 300 exhibitors. Learn more: https://t.co/cEppXHi4nQ

— GoldenTriangleOfDenver (@Golden_Triangle) February 28, 2022
You'll find Cinco de Mayo celebrations in London, Madrid, Dublin, and Paris. Even places such as Manila have some fun activities for Cinco de Mayo!
Play Some Cinco de Mayo Slots and Games
There are other things to do if you struggle to find Cinco de Mayo festivals in 2022.
For example, if you're wondering what to bet on during Cinco de Mayo, you have options. One of them is to get stuck into many of the Mexican-themed slots online! But if we're keeping this strictly to this holiday, you'll be delighted to learn that there is, in fact, a Cinco de Mayo slot you can play!
Furthermore, there are plenty of other slots with a Mexican twist you can find online. These include the following.
Spinata Grande
Chilli Hunter
Red Hot Tamales
Amigos Fiesta
Tres Huevos
Tequila Fiesta
South of the Border
New to these types of games? Don't fret, as learning how to play slots online is easy. You can find the legitimate online casinos with just a click or swipe, too.
If you want to place bets on Cinco de Mayo, however, there is a huge event happening over the weekend. More on that later.
Create Some Cinco de Mayo Papel Picado Art
Are you looking for some fun Cinco de Mayo activities for the kids? How about papel picado art?
Aside from costing very little, papel picado art is also very easy. A form of the paper perforation also happens to be associated with the state of Puebla, which is where the origins of Cinco de Mayo can be found!
This art style features heavily in traditional May 5 celebrations, and the little ones will love it. All you need are the following.
Tissue paper of various colors
Scissors
String or twine
A stapler
Stack the paper up, fold, and then cut shapes into it with the scissors. You will notice some cool patterns once you have taken the paper apart.
The process is similar to how you would make those snowflake paper things in school as a kid. The pieces of paper can then be stapled together with a string run through them to hang them up as decorative pieces.
Alongside bringing an authentic Mexican feel to your home, papel picado cutting is also one of the most fun things to do with the little ones during Cinco de Mayo!
Celebrate Cinco de Mayo with Some Mexican Drinks
Back to the adult Cinco de Mayo activities! If you're a non-drinker, you can skip this section. Considering it will be about alcohol, you probably won't mind me suggesting other things to do on Cinco de Mayo weekend. If you'd like to stick around, feel free, though!
So, what says party time more than a drink? Whether it's St. Patrick's Day, The Feast of San Gennaro, or Cinco de Mayo, a couple of tipples are often consumed to help revelers get into the party mood.
Traditionally, Irish people would enjoy some stout or a spot of single malt whiskey. Italians would have a few shots of grappa or sambuca. For Mexicans, the traditional tipple is tequila or mescal.
For some, tequila is a way of attracting the police without dialing 911. But the same can be said about hard alcohol of any kind. So, drinking responsibly is important!
Providing you can drink without turning into the Tazmanian Devil and waking up half-naked in your neighbor's closet, a few shots can get you in the mood for partying.
But there is more to tequila than straight shots, of course. Ever heard of margaritas? If you're looking for a light, refreshing, and delicious cocktail with a Mexican feel, this is for you. If you're not crazy about margaritas, this list of authentic Mexican drinks is worth a look!
Failing that, a few cool cervezas might do the trick!
Learn About the History of Cinco de Mayo
If you want to honor the spirit of this holiday, why not learn what it's all about? There are plenty of fun Cinco de Mayo activities on this list. But getting to know the history can also be enjoyable, especially for the history buffs among us.
Effectively, Cinco de Mayo honors May 5, 1862. This was when the Mexican army beat the French at the Battle of Puebla during the Franco-Mexican war.
It was no mean feat to beat the French, who had one of the world's most fearsome armies, especially as the European nation was set on teaching the Mexicans a lesson.
You may be wondering why this war happened. In a nutshell, a lawyer named Benito Juarez was elected to office as president of Mexico at a time when the nation was undergoing financial hardship, among lots of in-fighting. Debts were owed to nations in Europe, but Mexico could not afford to repay them.
This led France, Spain, and Britain to send troops to Mexico to recoup payments. While the Spanish and Brits negotiated with the Mexicans and subsequently left, France had other ideas. Rather than carve out a deal, they instead thought it best to attack the natives and try to take the country over.
Led by Napoleon III, the French invaded Veracruz with a comprehensive band of troops. President Juarez and his government were forced into retreating, with 6,000 French troops heading for Puebla de Los Angeles.
Juarez patched together a brave squad of 2,000 fighters, led by General Ignacio Zaragoza, who stood firm and forced the French into retreat. The battle, against all odds, is still honored to this day.
See, not all history is boring. Some of it can even be used as a means of entertainment. For example, if you're struggling to find fun things to do on Cinco de Mayo 2022, there's always the option of testing your Mexican knowledge against family and friends!
Host a 2022 Cinco de Mayo Quiz
Parties aren't for everyone. Some people don't like spicy food. Others don't drink.
Quizzes though? Everyone loves a quiz, right? When it comes to things to do to celebrate Cinco De Mayo in 2022, a little game of trivia will surely be on the agenda. Even if you're not keen on answering the questions, you can surely play the quizmaster role.
Putting together a Cinco de Mayo quiz should not take much effort. But it could be a nice way to get your party started or even a nice way to wind things down as the sun sets this May 5.
As for the questions? Well, you can make them all about the famous Battle of Puebla or turn it into an all-encompassing game about all things Mexican. It's really up to you!
Create a Cinco de Mayo Playlist
Cinco de Mayo festivals feature some awesome music. You can count on that.
From traditional mariachi sounds to modern Mexican tunes, music is integral to getting us in the mood for the festivities. And again, if you can't make it to the festival, why not bring the festival to you? A top Cinco de Mayo playlist is the way to go.
Happy Cinco de Mayo! Celebrate with this exclusive playlist curated by our MX team ▶️ https://t.co/HJgzcc3CHy #OrgulloMexicano #5DeMayo ? pic.twitter.com/LgFc78Jdve

— Deezer (@Deezer) May 5, 2017
What sounds you choose is totally up to you. But you will find suggestions on Billboard's suggested Spotify Playlist and places like Twitter if you're not sure about the appropriate songs for your jam.
Enjoy!
Watch Canelo Fight on Cinco de Mayo Weekend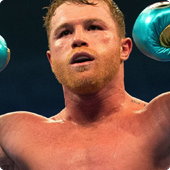 Last but not least, there are fun activities for Cinco de Mayo 2022 for boxing fans and bettors.
Who else but the highly revered Mexican warlord, Canelo Alvarez, would fit better into Cinco de Mayo Weekend celebrations? This year, Canelo fights against the unbeaten Russian, Dmitry Bivol, for the WBA (Super) light heavyweight championship in the world.
While it would have perhaps been more fitting for Canelo to fight a French boxer, Russia has the same colors on its flag as the French. I'm clutching at straws here, sure.
All jokes aside, this is the latest step in the Mexican hero's path to immortal status in the fight game. A win would leave many haters in the ha'penny place while bringing greater glory to his homeland and his people.
If you're looking for things to bet on this Cinco de Mayo, the fight falls on May 7. Technically, it's not on the day but on the weekend. And let's face it — the celebrations will still be going well into the night after Canelo brings the belt home.
Want to bet on Canelo vs. Bivol? Find the best place to bet on boxing, or check out the following betting guide!
More Things to do on Cinco de Mayo in 2022
I've covered some of the best 2022 Cinco de Mayo activities to get involved in.
From making margaritas to betting on the Canelo Alvarez fight, you won't be caught short of things to do or try. Of course, the most important thing for them is celebrating what makes Cinco de Mayo such a great holiday. Encapsulate the spirit of the Mexican people and do so respectfully and with grace.
Other fun things to do this Cinco de Mayo are making a pinata, watching some Mexican movies, or even having a crack at creating your own churros! If you want to push the boat out, you could also get planning for that Mexican vacation while you're in the mood!
There will also be plenty of sports and events to bet on throughout Cinco de Mayo week. Keep an eye on our betting blog for those.
Whatever you do this Cinco de Mayo, have an excellent time!