How to Buy Tickets for Super Bowl 55

If all goes according to plan (do you hear me, world?), Super Bowl 55 will kick off at 6:30 EST on February 7, 2021.
Of course, we don't yet know which teams will be facing each other on the big day, but most Super Bowl attendees purchase tickets before knowing who is going to play.
If you decide to attend, a host of plans—which all must integrate like clockwork—will be set into motion. It is like planning a wedding, except with Super Bowl tickets in hand, you are guaranteed to have a thrilling day.
Let's take a look at how you can buy tickets for Super Bowl 55, after which we can discuss some of the other arrangements that go hand-in-hand with your attendance.
Buying Your 2021 Super Bowl Tickets
There is no point in making any other kind of arrangements (time off from work, getting a second mortgage on the house) until you know you can get your hands on the ticket or tickets you need.
The NFL has its own proprietary ticket purchasing site, but there are other sellers, as well.
Buying Through the NFL
The NFL recently jumped on the travel agent bandwagon and began offering its own game day packages.
One benefit of buying through this site is that you know you are getting authentic, official tickets. Furthermore, the ticket packages offer perks that you may not be able to access otherwise, such as partying with Joe Montana at one of the pre-game parties.
Although the entire Tampa area will be alight with pre-and post-game festivities, only NFL-sanctioned pre-game parties will happen inside the stadium area's security perimeter.
With a post-game package through the NFL, you can party on the actual field after the game, with NFL celebs of years past making appearances.
The downside? The cost can be heart-stopping. The good news is that payment plans are available.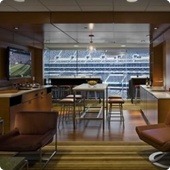 Some of the packages offered by NFL On Location include the following.
Pre-game party, game tickets, "ultra-premium" food and drinks
Premium pre-game party, sideline seats, appearances by NFL legends, and top-shelf food and beverages
Endzone seats, live entertainment, beer & wine offered
These packages run between "one arm" and "an arm and a leg." In other words, $6750 per person and $10,000 per person. However, there are seats on the 50-yard line available, for which the price isn't listed.
You must enter your information and "be contacted by a dedicated representative," as stated on the site. I shudder to think. You might just want to use that money to bet on the Super Bowl and enjoy watching with buddies at your local pub!
Note: If you buy tickets through NFL On Location, you will receive a guaranteed refund if the game goes ahead without fans or is canceled entirely.
Third-Party Sellers
Ticket sites, such as Seat Geek and TicketMaster, will also be offering tickets for the big game. The benefit of going through one of these sellers is that you can buy just the game tickets without needing to purchase an entire "experience" package.
Keep in mind that individual tickets will still be in the thousands, with the average ticket price hovering at around $7500 and increasing every year.
When you search tickets and pricing at one of these third-party ticket vendors, keep in mind that the price shown does not reflect that seller's fee. Thus, expect a greater price to be charged upon checkout.
The "service fee" can be super-significant. For instance, one reseller added a $750 per ticket service fee for tickets to the last Super Bowl. For two tickets, that is an additional $1500!
The good news is that some of these third-party sellers do guarantee the validity of their tickets, so you can buy with a certain amount of confidence.
Note: It is now the end of November. Although Super Bowl tickets usually go on sale much earlier in the season, they are not yet available, except at NFL On Location.
It is possible that the third-party sellers are waiting to see what capacity the stadium will be allowed to hold before posting tickets for sale. It is also possible that the NFL has not released blocks of tickets yet to these sellers.
If you have been lucky enough to buy Super Bowl tickets, you will need to think about accommodations.
Hotel Room and Flight Considerations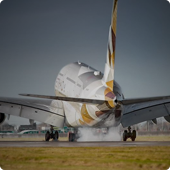 Despite the cost of buying Super Bowl tickets and the elite status of everyone who gets to attend the game in person, don't forget that 66,000 people will be traveling to the game and staying in Tampa.
This assumes that the stadium will be operating at full capacity, of course, but let's stay positive.
With that many people descending on the area, hotel rooms will be priced at a premium and flights will be full.
These are some of the additional costs you need to include in any Super Bowl plans.
Hotel Rates
Here are some examples of how the price of a hotel room "inflates" on and around Super Bowl Sunday.
Rooms at the Embassy Suites normally run between $125 and $180. During the Super Bowl, these rooms are going for $700 to $1240 per night, with a three-night minimum.
Room at the Super 8, typically an extreme-budget option, will cost between $355 and $385 per night, with a three-night minimum.
Booking Your Flights
Airlines often add extra flights around the Super Bowl weekend, especially between Florida and the two cities that are sending teams to the game. However, planes can fill up well in advance of the big day, and prices can soar higher than the plane.
If you are driving to the game, keep in mind that parking spots close to Raymond James Stadium can go for $900 on the big day.
Super Bowl 55 Parties – Before and After
There will be a host of pre-and post-game parties happening throughout the Tampa area. Some of these are quite pricey and are hosted by celebrity chefs and/or feature well-known DJs and live bands.
It used to be that pre-game parties occurred on the day of the game. Later, they extended to the Friday and Saturday before the Sunday game. More recently, the entire week leading up to the Super Bowl has been filled with area festivities.
For 2021, however, there are "Road to the Super Bowl" parties beginning as early as January 19th. Tampa Bay Chamber of Commerce is even hosting a Road to Gameday Restaurant Week in December of 2020.
Guy Fieri famously hosts a pre-game event every year. Former San Francisco 49ers hero Steve Young will also be headlining a Super Bowl 55 pre-game gathering.
Although it is 280 miles from Tampa, there will be several pre-game events in Miami, as well.
Yes, you want to cut costs if you are attending the Super Bowl. After all, the tickets may have cleaned out your bank account. However, you also want to make the most of your Tampa weekend, so you'll want to look into at least one pre-game event to maximize the celebration.
Alternatives to Buy Super Bowl Tickets
Cruise lines have discovered that hosting onboard watch parties while the ship puts out to sea is becoming increasingly popular. You don't get the stadium experience, of course, but you do get that crowd energy, and hey, you're also on a cruise!
For example, Carnival Cruise Lines is hosting a four-day Super Bowl 55 party and cruise aboard the Carnival Imagination. Included are NFL bingo and trivia games, game viewing in the Main Lounge, and bar and food specials.
I'm certain there'll be plenty of the hijinks and shenanigans that accompany football games, cruises, and lots of people partying together.
You will spend roughly 1/20 of the price of Super Bowl tickets on a multi-day cruise. That would be a tough call for me.
In Closing
Yes, it's outrageously expensive. However, many Super Bowl attendees consider it the trip of a lifetime.
I've shown you how to buy tickets for Super Bowl 55. Now it's down to you to decide if you want to.
It is certainly something you'll never forget. Even the most underrated Super Bowls make for a wonderful viewing experience.