Hide Bonus Offers
| | | | | |
| --- | --- | --- | --- | --- |
| #1 | Bovada Sports | 50% Up To $250 | Visit Site | Bovada Sports |
| #2 | BetUS | 125% Up To $2,500 | Visit Site | BetUS |
| #3 | MyBookie | 100% Up To $1,000 | Visit Site | MyBookie |
| #4 | Everygame | 100% Up To $500 | Visit Site | Everygame |
| #5 | BetOnline Sports | 60% Up To $1,000 | Visit Site | BetOnline Sports |
How the Cavs Can Turn into an NBA Title Winner for Next Season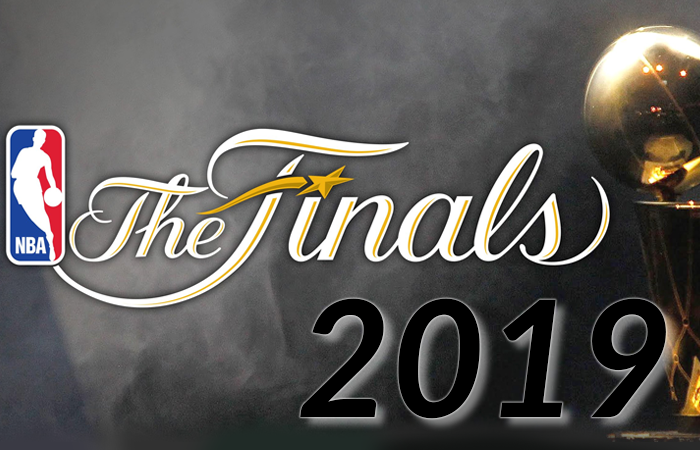 The Cleveland Cavaliers arguably exceeded expectations this year. It may not seem like that right now, but they did.
After trading away Kyrie Irving and then having to do even more trades because that move didn't work, it was a borderline miracle this team even got to the NBA Finals.
That was pretty much solely thanks to LeBron James, who beasted out throughout the NBA playoffs.
Cue a horrifying sequence at the end of game one – a game in which Cleveland should have won – and the Cavs crumbled as King James finally hit a wall.
Getting swept in the 2018 NBA Finals was probably a tough pill for James to swallow, and it has him looking at his future in one of two ways: the Cavs are still poised to get back here again next year, or this was a sign that he needs to bounce.
The former isn't that unrealistic. Cleveland just needs to make sure a few things happen, and then hope a couple more break their way.
There is a path to a title winner in Ohio, but it probably starts with some of the following things happening.
All odds that are referenced in this article were taken from Bovada on 6/11/2018. These odds may have changed since the time of this writing.
LeBron Stays Home
There is a long-running belief that King James will again abandon the Cleveland Cavaliers.
He could join the Philadelphia 76ers, who seem quite close to competing for a championship, while there have even been whispers attaching him to the New York Knicks, Miami Heat, and (gulp) Boston Celtics.
Teams more equipped to compete for a title like the Houston Rockets and San Antonio Spurs are also in the running, while people can't seem to quit the idea of Bron Bron heading to L.A.
You can bet on where he ultimately lands, and here are the LeBron James destination odds, per Bovada.
Golden State Warriors
+3000
I'm not here to tell you how to bet on this wager, but if Cleveland has any chance of getting back to the Finals – let alone winning there – they need their chosen one to stay home.
There is logic for James to choose Cleveland over other seemingly superior spots, too.
For one, this is his hometown team.
He's from Ohio, and this is the team that drafted him. His kids all grew up here, too, so uprooting them for a second time and switching teams at this stage of his career seems like a mild reach.
There's also the issue of going over to the Western Conference and competing directly with the Dubs just to get to the NBA Finals.
James has spent his entire career in the Eastern Conference, and as alluring as the bright lights of L.A. might be, I just find a move like that hard to believe.
Boston seems like a media-sparked pipe dream.
Kyrie Irving literally left town to get away from James, so I can't envision possibly the greatest player ever forcing his way into a situation where he isn't wanted.
Legacy is key to consider here as well. James has left the Cavs once, and the best players are known for longevity and playing in one city for much of their careers.
Does James really want to go play in a loaded Western Conference or ditch his Cavs legacy for a few extra years on a (hopefully) legit title threat? I'm not so sure.
Regardless, Cleveland's bid to turn back into title favorites (they currently boast awesome +2500 odds at Bovada) begins and ends with James.
LeBron James is 33 years old and still playing the best ball of his life. He's going to test the waters in free agency, and Cleveland may need to answer that by deciding to move on or doing all they can to convince him to stay.
Cleveland Deals the #8 Pick
This can lead to a number of trade packages. Of course, there are two things for the Cavs to consider: they could land an impact prospect at this spot, and if James leaves, they might prefer doing that.
There would have to be some type of mutual agreement to where James says he'll stay if Cleveland does this, this, and this.
If so, perhaps dealing the 8th overall pick in the 2018 NBA Draft proves to LeBron that the Cavs are serious about building a true contender around him.
Plenty of teams could be willing to start a quick rebuild, and there are a few useful star players that James probably wouldn't mind bringing into town.
My initial instinct is that this pick would be packaged for a star point guard.
Cleveland lost one when Irving forced his way out of town, and they simply don't have a second ball handler that can effectively create and score like James can.
Here are a few packages that could work per the ESPN Trade Machine.
R. Smith, 8th pick for Kemba Walker
George Hill, 8th pick for Goran Dragic
Jordan Clarkson, J.R. Smith, 8th pick for Mike Conley
Add some late-round/future picks or a throw-in prospect for whatever side you wish, but the point here is that the Cavs give up a player(s) and their 8th overall draft choice to instantly improve their starting point guard spot.
Walker gives them a legit gamer who can create, score, and take over late in games as needed, while Dragic and Conley can do the same and provide bumps on the defensive end of the floor.
In theory, trading for Conley might be the best move.
He's one of the grittiest performers in the league, he's a terrific defender, and Memphis is probably ready to move on after a disastrous 2017-18 campaign.
Don't agree that Conley helps the Cavs or that deal could work? That's fine, and I'm not here to say dealing the 8th overall pick can only bring in a star point guard or that Conley has to be the guy.
The main point is that the Cavs probably need to deal it to improve their roster and also convince James they're serious about extending their title-winning window.
Of course, like I noted, it's possible James and the Cavs could see a player here that could be had at the eight spot that can help now and be a focal point of the franchise's future.
Top-shelf prospects like Michael Porter Jr. and Trae Young are just two big names that hypothetically could help Cleveland instantly and eventually supplant King James when he retires.
Trade Kevin Love or Tristan Thompson (or Both)
Love wasn't bad in the Finals and still provides value to a title-contender.
He remains a gifted passer, rebounder, and outside shooter. He wasn't as good as he needed to be for much of last season, though, and some have argued that he's already in decline.
He's also expensive (as is Thompson), so whether the Cavs like him or not, it may make sense to move one or both of these guys.
That can be to open up salary or to acquire players that better fit what Cleveland wants to do.
As things stand, that has to be competing with the Warriors.
Cleveland has too many big bodies that they really can't effectively use in that NBA Finals matchup, so getting smaller and more versatile makes good sense.
There really aren't a lot of trade possibilities that stand out involving these guys. Both are expensive, but Love at least offers a layered skill-set.
It might make sense for the Cavs to keep him and find a way to dump Thompson. Somehow swinging a trade for DeAndre Jordan would be interesting, but that would surely require the Cavs giving up their first-round draft pick.
Clearing cash in general has to be a big objective for the Cavs, as J.R. Smith, Tristan Thompson, Kevin Love, and George Hill are all owed $13 million or more over multiple years.
Considering these guys just haven't been good enough around James, they feel way overpaid.
Dealing one or several to somehow land upgrades or open up salary cap space has to be high on Cleveland's priority list.
Convince Boogie to Take a Chance
If Cleveland doesn't care about being big and just wants to load up on talent, they could consider pitching to elite center DeMarcus Cousins.
Cousins is in a less-than-ideal spot, as he's coming off of a torn Achilles, and the Pelicans seem to be in the process of low-balling him.
If they don't give him the deal he wants, Boogie could opt to latch on somewhere else for a shorter deal.
With Cleveland, he wouldn't get paid a massive contract, but he could agree to some type of a "prove it" deal while also competing for a championship.
This would have to go down as a sign-and-trade deal, of course, and this may be where the Cavs have to use their #8 draft pick. That being said, we certainly know they have the financials in place to facilitate a deal.
Bring in CP3 or PG-13
Whether Cleveland finds a way to lure in Boogie or not, they'll be in the market to secure at least one game-changing free agent if they do find a way to unload some of these bad contracts.
That's easier said than done, but CP3 is a viable option, and PG-13 was nearly traded to the Cavs just last year.
It'd be pretty unrealistic to hope for the Cavs to find a way to land both of these guys, but if they could clear up enough cap room to get one, it could give them more flexibility elsewhere.
One possibility is that they sign CP3 at a discount, and they use their 8th overall pick in a trade to land another star.
Get a Bench for Nothing
Depending on what trades the Cavs do, their bench could be quite barren by the time the new year rolls around.
Ideally, they'd again be stripping this roster and really only focusing on keeping LeBron James and maybe Kevin Love.
The short-term plan to compete for numerous titles would have to be netting a new Big 2 to go with King James and really give him a shot.
The current deals weighing Cleveland down prevent that from happening, but the right trades and salary relief moves could open things up enough to the point where they could convince some free agents to sign for cheap.
Here are a few veterans that could latch on with Cleveland at a low price tag.
Rajon Rondo
Wayne Ellington
Marco Belinelli
Joe Johnson
Ersan Ilyasova
Jeff Green
Nerlens Noel
It's quite possible that none of these guys end up making a difference for Cleveland or most of them just price out of a "title-chasing" salary.
Before that matters, the Cavs need to retain King James and start mapping out a road to contention, though.
The Path to a Winner
It is going to be incredibly difficult to shed all of these unwanted salaries, but a big piece of the puzzle may come with that 8th overall draft pick.
Cleveland should be sniffing out a situation where they can land an impact player and possibly 1-2 role players via trade, while giving up that pick and some major salary.
In theory, these moves could completely revamp the Cavs and give them a shot to make some serious noise this summer.
Keep King James
Trade 8th pick and J.R. Smith for Kemba Walker ($1 million in savings)
Trade George Hill, Larry Nance, and future pick for Evan Fournier ($4 million in savings)
Trade Tristan Thompson for Dwight Powell ($7.4 million in savings)
Trade Jordan Clarkson for Paul Zipser ($10 million in savings)
These are all hypothetical trades, and the Cavs would still have to convince these teams (or others) to eat bloated salaries just to get them out of a bind.
I do think the Hornets would be interested in a top-10 pick, the Magic always seem to be listening to deals, Dallas has been in the market for a big man, and the Bulls could land a viable bench scorer for basically nothing.
These are plausible trades, and they'd net the Cavs a starting five of Walker, Fournier, James, Powell, and Love.
On the bench are shooters like Korver and Cedi Osman, while the Cavs can go over the cap to bring back the likes of Rodney Hood and Jeff Green, should they so choose.
That still doesn't leave them with much cash to work with, which could put dealing Love and/or Korver on the table. Depending what offers Cleveland got back in return, that'd be something to consider.
Adding Kemba Walker to this team would give it a nice boost, but the Cavs would then have to pay for some role players in free agency (or talk their trade partners into tacking on 1-2 guys they can use that won't cost them a ton of cash).
While it's a long road ahead for the Cavs, there are some deals out there that could help them inch closer to their goal.
I don't even think all the guys they have are completely useless, either.
Larry Nance and Kyle Korver are both worth keeping around. However, Tristan Thompson, George Hill, J.R. Smith, and even Jordan Clarkson all cost too much based on what they're giving back to the Cavs on the court.
Summary
I'm not saying the Cavaliers will turn into a title winner next year. The Eastern Conference is only getting stronger with the 76ers maturing and the Celtics getting healthy.
But if the Cavs keep James, shed some bloated salary, and land a point guard upgrade, they could suddenly be a feared team again.