How Online Casinos Helped Me Love Roulette Even More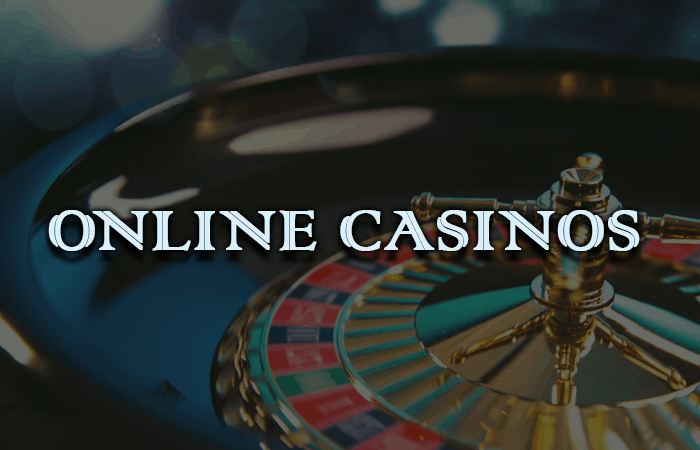 Roulette was one of the first games I started playing when I began learning how to gamble, and I enjoyed it. Playing in a land-based casino was a great way for me to learn all about the game and other gambling concepts as a beginner.
Once I learned how to play a few other games, however, I found myself opting for roulette less frequently.
That all changed when I tried playing roulette online. I had chosen to create accounts on a couple of different gambling sites, and I was mostly using them to play blackjack and baccarat. One day, I decided to mix things up and play roulette instead.
I ended up playing for the next hour, and I couldn't believe how much fun I was having.
I began to wonder if I had forgotten about how fun roulette was, or if there was something else going on. So, I started to think about the things that were making it more enjoyable. I quickly realized that there were several reasons that I enjoyed it more when I played online.
If you are a fan of roulette, even if it is not your favorite way to gamble, I would recommend trying an online game. There are several things about the online version that just might make it climb the ranks to become one of your favorites.
Before I jump into the reasons that I love online roulette, I should explain that there is a difference between the online roulette that I am focusing on and live dealer games.
Live dealer games connect players with a human dealer through a video connection. You can interact with the dealer just like you would in a land-based casino, but you are still playing online from the convenience of your computer or smartphone.
I am just beginning to start playing live dealer games and have only played live dealer roulette a handful of times. So, I haven't yet formulated my opinion on how the live dealer version compares to the automated online games.
Even though live dealer games are technically played online, for the purposes of this article, when I refer to online, I am talking about the automated version that is dealt by a random number generator instead of a person.
Reason #1 – Automation and Clarity
One of the best things about roulette is that there are so many options. I would never have guessed that someone could come up with more than two ways to bet on where a ball would land in the little wheel, but that's why I don't invent games. Thank goodness for people who are more creative than me!
I love that roulette has so many fun options and ways to bet, but I will admit that sometimes I struggled with the process of placing all those different bets, like where to put the chips and how to combine bets without selling myself short.
I am sure that most of my struggle is just because I am still a beginner, and the more I practice, the better I will become, but in the meantime, playing online is helping me learn.
Online games help me to get that practice by making everything super clear and automatic. If I want to place a bet on multiple numbers, I click on exactly where I want the bet to go. I can see all of my wagers, my chips, and my options in one place.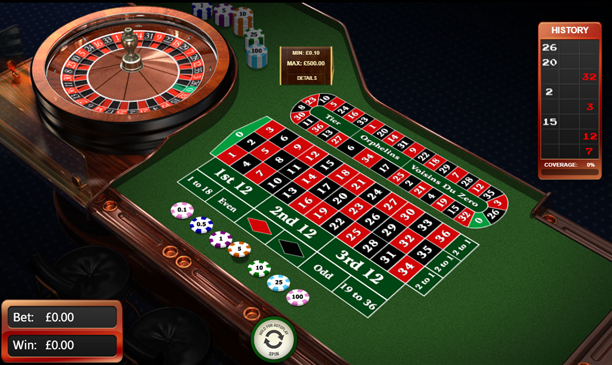 Another reason that I believe online roulette is easier for beginners like me is that I am the only one playing. I get quickly overwhelmed when I see everyone else's chips on the table, and I start to question my strategies because I am comparing it to theirs.
The online format allows me to look at my chips and mine alone, so I can focus entirely on my game without worrying about what someone else might do.
If you are a seasoned player, this probably won't make a big difference for you. But for those of us who are still learning how to play, the clear screen and automatic choices that online games offer can mean the difference between a silly mistake and a big win.
Reason #2 – Bonuses
One of the best parts of online gambling is the opportunity to collect bonuses! Online casinos often offer welcome and reload bonuses, along with regular promotions that can earn you extra money to use for gambling.
These bonuses are exciting because they seem like free money, but you need to understand that there are regulations placed on these rewards.
The bonuses available at online casinos all come with terms and conditions attached. Although these terms and conditions are often perfectly reasonable, they do mean that bonuses shouldn't technically be considered free money. You usually have to put some of your own money at risk.
If you want to make the most out of the bonuses while playing roulette, look for bonuses with high maximum bets and no restrictions on table-based games.
These bonuses can be more difficult to find, and they are often smaller amounts than bonuses with more restrictions, but if you can make the most of them, they can add up quickly.
When I first started my online account, I got a nice welcome bonus, but that money can only be used on slots. I was disappointed when I tried to use my bonus to play blackjack, and it was denied.
Since then, I have done more research and found a few promotions that my favorite online casinos were running that allowed me to get some bonus money that I have been able to use on roulette.
I will admit that I have not won a lot of money from these bonuses. I won a couple of wagers here and there when my bonuses were activated, but none of them were significant. But I still think that the bonuses are worth it because they allow me to practice.
Bonuses enable me to have a larger bankroll for practicing. Even when I lose, I can learn from my mistakes, so that bonus money makes a big difference in my strategy and knowledge of the game.
Reason #3 – Mobility and Accessibility
Almost all online casinos now offer mobile-friendly gambling that allows gamblers to play virtually anywhere.
As I already mentioned, time spent practicing is a gamechanger for a beginner like me, and being able to play whenever and wherever I want makes it way more convenient for me to do that.
I ride public transportation to and from work every day, and I love that I can pull out my phone or tablet and play a few spins before I get to my stop. Even when I am not on the bus, I can always find a few minutes here or there to play a spin or two.
If I have five minutes while I am waiting for an appointment or if I need a mental break from something I am working on, gambling is the perfect quick distraction.
Roulette is particularly well-suited for my quick, on-the-go games because each round takes less than a minute.
I can start or stop a game whenever I want, and with roulette, I am not committing to playing for any length of time. When I have an extended amount of time to play, I will focus on playing blackjack or poker, but when I just have a few minutes, roulette is my go-to game.
Reason #4 – Pacing
Roulette is even faster when you are playing online than when you play in person because you don't have to wait for all of the other players to place their bets. The game can go as fast or as slow as you want.
If I need to take some time to think through a particular combination of bets, I can take that time because no one is waiting for me. The majority of the time, I know which bets I want to make, so I can go through them pretty quickly.
Whether I am intentionally choosing to play a little slower or picking up the pace, I love that the speed of the game is entirely up to me.
I know that when I play in person, there are times when I feel pressured by some of the other players to play faster, so I tend to make mistakes or play differently than I do when I play online.
Reason #5 – No Distractions
This is another factor that probably doesn't matter as much for more experienced players, but it is crucial for those of us who are beginners. One of the best things about playing online roulette is that there are no distractions.
When you play in a land-based casino, there are distractions all around. Some of them are just a by-product of the gambling happening, like the noise that comes from all of the players getting excited at the craps tables.
Other distractions are intentionally set up by the casino to keep you playing longer, like the cocktail waitresses who make sure you never run out of your drink.
Playing with other people makes for an engaging social experience, but other players can also be a distraction. I especially hate it when other players try to give me advice on how to play.
Some of them are well-intentioned, and they genuinely want to help, but others seem misinformed, and their information isn't all that helpful.
No matter what their motives may be, I prefer to play without the pressure of other people's opinions weighing on me.
There is something to be said for learning how to ignore the distractions and play as you usually would. But that is hard to do when you are still figuring out your normal.
If you are just learning, I recommend practicing online until you feel like you know what move you would make in most situations. Once you have that down, then you can learn how to ignore other players and distractions.
Conclusion
I am delighted that I gave roulette another chance and played it online. If I hadn't played online, it would probably forever remain the game that I enjoyed but didn't love.
Now, I can genuinely say that roulette is one of my favorites.
If you are a beginner like me, I think that you can truly get a lot out of practicing the game online.
If you are already a die-hard fan of roulette, but you have only played in a land-based casino, give the online version or a live dealer game a try to see what you think.
Just one final piece of advice before I finish. When playing online, please make sure that you only use reputable and trustworthy online casinos. This will ensure that you have a positive all-around experience.
Good luck!