Hide Bonus Offers
| | | | | |
| --- | --- | --- | --- | --- |
| #1 | Bovada Sports | 50% Up To $250 | Visit Site | Bovada Sports |
| #2 | BetUS | 125% Up To $2,500 | Visit Site | BetUS |
| #3 | MyBookie | 100% Up To $1,000 | Visit Site | MyBookie |
| #4 | Everygame | 100% Up To $500 | Visit Site | Everygame |
| #5 | BetOnline Sports | 60% Up To $1,000 | Visit Site | BetOnline Sports |
How Have NFL Teams Fared After Using a #1 Pick in the NFL Draft?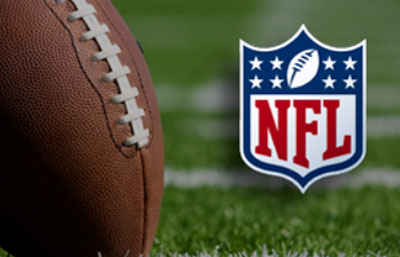 A lot of fuss is made each year about the top pick in the NFL Draft.
People bet on who will go #1 overall in the draft, others make a living dissecting it for months, and the teams/players endure a painstaking process to figure out who actually ends up being the first selection.
Deciding on that top pick always comes off a lot simpler than it probably is. I know from personal experience that decision-making isn't always easy. I'm just a regular guy, but when I peruse Netflix late at night, I probably go through five movies and two new TV shows.
It always ends up being The Office in the end.
I'm not always sure I'm making the right call in my fantasy drafts. At least I have years of data to support my decision there, though. Teams drafting million-dollar players at the #1 spot in the NFL Draft sometimes have one good season to work off of.
Few will argue that trying to get that first pick right isn't easy. More than just coming to a decision, though, teams want that top pick to be a cornerstone of their rebuilding process. After all, you had to endure a pretty awful season to earn the first overall pick, so the plan has to be to draft well, beef up your roster, and hope to only get better from that point on.
Unfortunately, that's just not always the case. That draft position may still help you throughout the rest of the draft, and long stretches of poor performance can allow you to stockpile quality picks.
But how often does getting the top pick actually help teams? And how long does it take for teams to turn back into a playoff team or even a champion after sinking to such low depths?
Recounting Every #1 Pick Since 1980
The NFL Draft goes back to 1936, but few have the time or patience to pick apart so many different eras of football.
Going back to 1980 even cuts into completely different times in the NFL, but it does allow us to get a great look at how teams have picked in the draft and how it's played out for them.
It's also interesting to note what teams have done in the past to get them to where they are now. Here's a quick look at the #1 pick in the NFL Draft since 1980 and how they've panned out.
1980 Bill Sims, RB, Detroit Lions
1981 George Rogers, RB, New Orleans Saints
1982 Kenneth Sims, DT, New England Patriots
1983 John Elway, QB, Baltimore Colts
1984 Irving Fryar, WR, New England Patriots
1985 Bruce Smith, DE, Buffalo Bills
1986 Bo Jackson, RB, Tampa Bay Buccaneers
1987 Vinny Testaverde, QB, Tampa Bay Buccaneers
1988 Aundray Bruce, LB, Atlanta Falcons
1989 Troy Aikman, QB, Dallas Cowboys
1990 Jeff George, QB, Indianapolis Colts
1991 Russell Maryland, DT, Dallas Cowboys
1992 Steve Emtman, DT, Indianapolis Colts
1993 Drew Bledsoe, QB, New England Patriots
1994 Dan Wilkinson, DT, Cincinnati Bengals
1995 Ki-Jana Carter, RB, Cincinnati Bengals
1996 Keyshawn Johnson, WR, New York Jets
1997 Orlando Pace, OT, St. Louis Rams
1998 Peyton Manning, QB, Indianapolis Colts
1999 Tim Couch, QB, Cleveland Browns
2000 Courtney Brown, DE, Cleveland Browns
2001 Michael Vick, QB, Atlanta Falcons
2002 David Carr, QB, Houston Texans
2003 Carson Palmer, QB, Cincinnati Bengals
2004 Eli Manning, QB, San Diego Chargers
2005 Alex Smith, QB, San Francisco 49ers
2006 Mario Williams, DE, Houston Texans
2007 JaMarcus Russell, QB, Oakland Raiders
2008 Jake Long, OT, Miami Dolphins
2009 Matthew Stafford, QB, Detroit Lions
2010 Sam Bradford, QB, St. Louis Rams
2011 Cam Newton, QB, Carolina Panthers
2012 Andrew Luck, QB, Indianapolis Colts
2013 Eric Fisher, OT, Kansas City Chiefs
2014 Jadeveon Clowney, DE, Houston Texans
2015 Jameis Winston, QB, Tampa Bay Buccaneers
2016 Jared Goff, QB, Los Angeles Rams
2017 Myles Garrett, DE, Cleveland Browns
2018 Baker Mayfield, QB, Cleveland Browns
2019 Kyler Murray, QB, Arizona Cardinals
Era is important when looking at the draft. Looking back to 1980, you can see it was still more of a running league, and the fact that the Lions took a running back first overall is one great way to see that.
There is also the obvious: Bill Sims was a monster for the Oklahoma Sooners.
Seriously, Sims scored 42 rushing touchdowns in his last two seasons of college ball while also proving he can carry a full load by rushing for over 2,200 yards during that stretch.
Detroit, coming off of a year where they ranked 25th in rushing yards per game, probably felt like they had to make a bold move to improve that aspect of their offense. It was a different time, it filled a need, Sims was an elite rusher, and hey, it even looked like it worked out at first.
Sims was a monster out of the gates, churning out 1,303 rushing yards and 16 total scores as a rookie and beasting out further (1,888 total yards, 15 total touchdowns) in year two.
But then injuries struck, and before you knew it, Sims was 29 and out of the league.
Running back is a position with a short shelf life. It takes a special player, commitment from his franchise, ridiculous success, and quite a bit of luck to expand it beyond five years, much less 10. Sims lasted five years, and for three of them, he was fantastic.
Unfortunately, that short shelf life, a lack of truly generational rushing talent, and the fact that the league as a whole has devalued the position works into us last seeing a running back taken #1 overall in 1995.
That was none other than Ki-Jana Carter, who was undeniably a monster in his own right (1,539 rushing yards and 23 scores in his last year at Penn State) but was ineffective and also dealt with injuries.
Carter was one of the biggest busts in NFL Draft history, and the fact that he played such a replaceable position made that whiff by the Bengals sting even more.
In fact, running backs at the top spot just haven't been successful in some time, as the guy before him (Bo Jackson in 1986) proved. George Rogers (1981) is the only other running back taken first overall since 1980 and ultimately was arguably the only one who was "worth it."
Teams have wisely opted to wait on running back for the most part, and I doubt many really regret it. That shelf life and the value of the position aren't really opinions at this point. Running backs can be elite, but if they get worked too hard, they break down and/or become less effective.
That's been proven, while the general wear and tear will eventually have teams turning back to the draft for another option in short order. Instead of wasting high picks on running backs, teams now go after a quality rusher in round two or later (or very late in round one) to lessen the blow of a potential bust.
Unsurprisingly, the teams that spent a #1 pick on a running back didn't enjoy incredible success based off of that pick.
Some obviously benefited from a huge boost in their production on the ground, but others (looking at you, Cincy) had so many other issues that their #1 pick not producing hurt them more than it might at another position.
That part is subjective, but you can't argue with the results. How did teams fare after taking a running back first overall since 1980? Let's see.
Bill Sims – Detroit Lions
Sims was very good right away for the Lions, and he was a huge reason why they ranked third in the league in rushing in 1980. They made him the top pick because their running game was awful, and he absolutely helped correct that issue.
Unfortunately, even though Sims wrecked and even won Offensive Rookie of the Year, Detroit finished just 9-7 and failed to make the playoffs. That was still a huge turnaround from a disastrous 2-14 the year prior.
Sims was just as productive in year two, but the Lions went 8-8 and again failed to make the playoffs. Detroit had Sims on their roster for three more seasons, but injuries kept him from dominating like he'd proven he could.
Sims did play a hand in the Lions getting to the playoffs in both 1983 and 1984, however. Detroit lost right away both times, but overall, it's hard to say Sims didn't live up to his draft status during his short career.
The value probably doesn't translate, but I can't really knock the pick. Detroit didn't get a playoff win out of Sims, but there's no denying he made them a lot better while he was there.
George Rogers – New Orleans Saints
The story was similar the very next year for the Saints. New Orleans was dead last in rushing in 1980 and was coming off a horrific 1-15 campaign. They opted to invest in their ground game, making Rogers the top pick and transforming their rushing attack into the 7th-most-productive unit in the league the following season.
That still didn't move the needle too much, though. The Saints finished just 4-12 during Rogers' rookie season, even though he followed suit in Sims' path and won Offensive Rookie of the Year.
Rogers battled injuries the next season but remained quite productive for the Saints until he left in 1985. The Saints never made the playoffs while Rogers was in town, but they did end up being competitive (8-8 and 7-9) over his final two seasons.
Bo Jackson – Tampa Bay Buccaneers
Jackson's career was cut short due to injuries, but he never played a down for the Bucs. They probably should have seen that coming due to his threats after they lied to him in a meeting prior to the draft.
Jackson eventually went to the Oakland Raiders and flashed brilliance, but he was a bust in the end due to a terrible hip injury. He was an even bigger bust for the Bucs, who never even got him on their roster.
Ki-Jana Carter – Cincinnati Bengals
The last running back taken with the first overall draft choice was Ki-Jana Carter. Not including Bo Jackson not even playing for the Bucs, this was probably the worst running back pick in league history.
There was no denying Carter's last amazing season at Penn State, but going to the Bengals was probably always going to make success hard to come by. It got even more difficult when he shredded his knee during preseason play in his rookie year.
Carter missed his entire rookie season and was really never the same again. He wasn't particularly effective but did manage to score 16 total touchdowns in his first two full seasons with Cincinnati.
To his credit, the Bengals were competitive (8-8 and 7-9) when he was a focal point of the offense. It didn't ever lead to Cincy reaching the playoffs, and he was only with the team for two healthy seasons (just four games played in 1998 and 1999).
Needless to say, Carter was a massive bust and the final reminder that taking a running back with the first overall pick is arguably a huge gamble.
Running back is just one position, and it's far from the most important one. Let's keep the conversation going by breaking down every quarterback taken with the top pick in the draft since 1980.
How Have Quarterbacks That Were #1 Picks Done?
The position most associated with the top overall pick is quarterback, simply because teams that are bad enough to pick first overall usually don't have one.
If you're bad enough to get the top pick, you have a lot of problems. However, winning consistently (or at all) without a franchise passer is extremely difficult.
To nobody's surprise, a quarterback has been the first overall pick in the NFL Draft 21 times since 1980. The position faces incredible scrutiny, expectations, and pressure, as that player coming in is basically tasked with drastically improving an offense or perhaps even seen as a savior of sorts.
Coaching and system can really come into play, while some quarterbacks will enter horrible situations with organizations that don't know what they're doing and hope an elite prospect can rescue them.
Here's a quick rundown of all 21 quarterbacks taken first overall since 1980 and quick-hitting information on their best statistical season and the highest level of success they enjoyed with the team that drafted them.
| Quarterback | Best Individual Season | Best Team Accomplishment |
| --- | --- | --- |
| John Elway (traded to Broncos) | 4,030 yards, 25 touchdowns | 2 Super Bowl wins (5 appearances) |
| Vinny Testaverde (Buccaneers) | 3,133 yards, 20 touchdowns | 6-10, no playoffs |
| Troy Aikman (Cowboys) | 3,445 yards, 23 touchdowns | 3 Super Bowl titles |
| Jeff George (Colts) | 2,152 yards, 16 touchdowns | 9-7, no playoffs |
| Drew Bledsoe (Patriots) | 3,706 yards, 28 touchdowns | Lost Super Bowl XXXI |
| Peyton Manning (Colts) | 4,557 yards, 49 touchdowns | Won Super Bowl XLI |
| Tim Couch (Browns) | 2,842 yards, 18 touchdowns | 9-7, wild card playoff loss |
| Michael Vick (Falcons) | 2,472 yards, 20 touchdowns | Lost NFC title game |
| David Carr (Texans) | 3,531 yards, 16 touchdowns | 7-9, no playoffs |
| Carson Palmer (Bengals) | 3,836 yards, 32 touchdowns | 2 playoff losses |
| Eli Manning (traded to Giants) | 4,432 yards, 35 touchdowns | 2 Super Bowl titles |
| Alex Smith (49ers) | 3,144 yards, 17 touchdowns | Lost Super Bowl XLVII |
| JaMarcus Russell (Raiders) | 2,423 yards, 13 touchdowns | 5-11, no playoffs |
| Matthew Stafford (Lions) | 5,038 yards, 41 touchdowns | 3 playoff appearances, no wins |
| Sam Bradford (Rams) | 3,702 yards, 21 touchdowns | 7-8-1, no playoffs |
| Cam Newton (Panthers) | 3,837 yards, 35 touchdowns | Lost Super Bowl 50 |
| Andrew Luck (Colts) | 4,761 yards, 40 touchdowns | Lost AFC title game |
| Jameis Winston (Buccaneers) | 4,090 yards, 28 touchdowns | 9-7, no playoffs |
| Jared Goff (Rams) | 4,688 yards, 32 touchdowns | Lost Super Bowl 53 |
| Baker Mayfield (Browns) | 3,725 yards, 27 touchdowns | 7-8-1, no playoffs |
| Kyler Murray (Cardinals) | N/A | N/A |
John Elway kicks things off in odd fashion, as he's a Bo Jackson example at the quarterback position. He told the Colts before the draft he wouldn't play for them, yet they called his bluff and took him anyway.
That went poorly.
Elway was eventually traded to the Denver Broncos, where he had a storied career. I suppose we can chalk him up as an amazing success (five Super Bowl appearances), but for the Colts, he was a total bust.
You can say the same for Jeff George, who never really panned out in Indy. He did go on to have a nice statistical career for teams like the Falcons, Redskins, and Vikings, however. Several guys on this list enjoyed that fate, while some really didn't get much of a chance.
Guys like David Carr, Tim Couch, and Sam Bradford were drafted into awful situations and dealt with either short leashes or injury.
Of this long list, JaMarcus Russell is the only epic bust that failed beyond repair and couldn't muster anything of merit, whether it be statistical or team-wise.
Drafting a quarterback first overall hasn't guaranteed a thing since 1980, but it's still produced a lot of success. Of the last 21 first-round quarterbacks (although to be fair, we shouldn't really include Murray or Baker just yet), seven have been to the Super Bowl.
Of that group, though, just four have actually won one. One of them (Elway) didn't even do it with the team that spent the top pick to get him. That's good for 19% in just the last 21 tries, and it stretches out over entire careers.
But everything can't fall at a quarterback's feet.
Nobody can predict or really prevent injuries, and players are brought into terrible situations every year. And even in some cases like Matthew Stafford, Cam Newton, and a few others, where the player does produce at a high level statistically, winning a title just isn't an easy thing to do.
Still, the teams that spent a pick on a quarterback at the top spot were doing what they felt was the right thing. And like I said, if you don't have a quarterback, you better go get one.
How Many First Overall Draft Picks Have Been Busts?
It's hard to fault the logic behind a lot of the first overall picks in past drafts. Then again, it's pretty easy to look back and see where things went horribly wrong.
More importantly, we can clearly see which prospects the teams picking first overall probably should have invested in. Some teams nailed it and couldn't be happier. Others, not so much.
Landing a total bust at the top spot can be brutal. That is a very subjective take, especially when you consider the systems and organizations at hand. Some teams, no matter who they drafted, were destined for failure.
Regardless, here's a quick rundown of arguable busts since 1980 and the can't-miss guy they probably should have taken instead.
2013 – Eric Fisher, OT, Kansas City Chiefs
I wouldn't call Fisher a total bust, but he's certainly struggled in the NFL. KC has had to move him around their o-line a lot, and he's never fully figured things out. Because of that, it's arguable they made the wrong pick.
That's especially debatable when a superior offensive lineman (Lane Johnson) was available when the Chiefs decided who they'd pick up top.
2010 – Sam Bradford, QB, St. Louis Rams
Bradford wasn't a bad prospect, and few will knock the Rams for tying their future to him back in 2010. He was fantastic as Oklahoma and looked the part of a franchise savior.
Injuries really bogged Bradford's career down, though. It was originally his shoulder everyone was worried about, but his knees disintegrated into a fine dust. Had the Rams just opted for defense, they could have had any number of difference-makers like Ndamukong Suh, Gerald McCoy, Jason Pierre-Paul, or Eric Berry.
The Rams would have been fine going with o-line help, too, as Trent Williams and Russell Okung were both ripe for the plucking and went on to have strong careers.
What about quarterback, though? There really wasn't a second quarterback prospect that experts had pegged to go in round one. But the Rams could have added an impact player at the top spot and waited until the following season to try to snag someone like Andy Dalton or Colin Kaepernick.
The Rams clearly felt they had to take the plunge with Bradford. Had he stayed healthy, perhaps it would have worked out.
2007 – JaMarcus Russell, QB, Oakland Raiders
Russell was the classic Raiders pick of yesteryear. They've since wisened up a bit, but they used to draft the size/speed/arm freaks, and Russell fit the bill.
Not many people thought Oakland was stupid taking the LSU product at first overall, though. Russell had a strong final season at LSU and physically had the makings of an elite pocket passer.
Unfortunately, Russell wasn't without his red flags. Football Outsiders marveled at his upside back in 2007 but also warned of his potential shortcomings. Oakland ignored the problem areas and banked on Russell's saliva-inducing talent to materialize.
That didn't happen in a year where phenoms like Calvin Johnson, Joe Thomas, Adrian Peterson, Patrick Willis, and Marshawn Lynch all came off the board after Russell.
As it turns out, 2007 was not the year of the quarterback. Oakland would have been better off realizing that and nabbing one of the aforementioned superstars instead.
2002 – David Carr, QB, Houston Texans
I don't want to come down on Carr too much. He was drafted into an expansion franchise, and while he flashed some nice ability at times, he really never had the best foundation.
Carr started to pick things up near the end of his Texans career, but he just wasn't overly productive. He'd latch on with other teams as a backup, but he flamed out and ultimately goes down as a big bust.
It's kind of funny to look back and note that Josh McCown ended up being the best quarterback in this draft.
Houston needed to take a chance on a quarterback to ignite their fan base in their first season, but they may have been better off passing on Carr and picking someone like Julius Peppers or Dwight Freeney at the top spot.
1999 – Tim Couch, QB, Cleveland Browns
I was surprised to go back and remember Couch actually put up respectable numbers during his time in Cleveland. He never put it all together, though, and was one of the worst quarterbacks in a pass-happy 1999 draft.
Donovan McNabb went off the board after Couch, and Cleveland may have been better off trading down and taking a guy like Daunte Culpepper or waiting even longer and picking up Aaron Brooks.
Nobody can see into the future, though, and Couch had the size and arm to be a star. It just didn't play out that way, and the Browns can't help but look back and wonder what life would have been like with McNabb in town.
1995 – Ki-Jana Carter, RB, Cincinnati Bengals
Drafting a running back early — let alone the top pick — has proven to be a dicey call, and it really didn't work out for the Bengals.
It's an even tougher pill to swallow when you consider future stars like Steve McNair, Tony Boselli, Kevin Carter, and Warren Sapp were all in this draft.
The talent and upside were there with Carter, and the Bengals wanted to improve their running game. If only they could see years down the road and realize reaching for a running back has drastic downside.
1992 – Steve Emtman, DT, Indianapolis Colts
The last big bust worth mentioning since 1980 is Steve Emtman. The Colts thought they were getting a monster for their defensive line, but Emtman struggled with injuries throughout his career and lasted in Indy for just three years.
Emtman was a force up front, but he was never able to get into a sustainable groove at the pro level. Injuries robbed him of that change immediately in his rookie season, and over time, his explosiveness was completely sapped.
You can't predict injuries, but the Colts probably wouldn't mind having this pick back.
There are other first overall busts you could argue dating back to 1980 (and even further), but these might be the biggest. I'm sure each team put in the work to make the right call, but something tells me they wish they'd made a different decision.
Is There a Right Way to Spend the #1 Pick?
There is an old adage tied to the NFL Draft: If you don't have a quarterback, you need to find one. I'm all for that logic, because when you look at Super Bowl winners, the majority really do have a stable presence under center.
It's not by mistake that some of the best dynasties (49ers, Steelers, and Patriots come to mind) had the same guy throwing passes the majority of the time when their respective franchises were successful at the highest level.
True, but forcing the wrong quarterback into the top spot still might be ill-advised. The Oakland Raiders obviously made that mistake with JaMarcus Russell, while the Baltimore Colts probably should have never entertained the thought of drafting a kid that didn't want to play for them.
Attempting to give your entire offense a facelift by grabbing a franchise quarterback is a noble goal. It just should be attached to logic, and the fit needs to be right.
I think we can see clearly that there isn't a perfect science to the top pick. Drafting for need is probably ideal, but forcing yourself to take a quarterback or lineman you're not truly enamored with just to hopefully patch up a hole is a quick way to fail.
That's been proven. So has purely chasing upside, drafting devalued positions, and taking chances on players with injuries or character concerns.
The best way to draft at the top spot is to really know which prospects you love and vet them as well as you possibly can.
Teams should make sure you're getting guys who live and breathe football, will take it seriously, can lead but can also take direction, won't be changed dramatically by fame or money, and also offer some upside.
Filling a need should be at the bottom of the list in my opinion. This other criterion is extremely important, but above all else, the #1 pick needs to be the epitome of "your guy." This is the pick you're 100% invested in, and if it goes wrong, it's because of bad luck.
I'd also block out any outside noise. The media, reporters, rumors, rankings, and mock drafts from anyone but your coaches, GMs, scouts, and inside executives is utter nonsense. The second the decision-makers allows everyone else's opinion to at all modify — let alone dictate — who and how they draft, they're doing themselves and their franchise a great disservice.
Coaches and GMs are forever hired to be fired. If they're going to go down in flames at some point, they should do so knowing they got the best players that fit their system and that they wanted to win with. If it doesn't go according to plan, they can at least hang their hat on the fact that they trusted their scouting and instincts.
Should Teams Trade Down More in the Draft?
If a team isn't fully on board with a prospect at the top spot, they need to do whatever they can to trade down. I understand going into a year that is loaded with talent to the point where the decision is difficult, but what happens if you just don't love anyone valued at the top pick?
Yeah, that's when you shop that pick.
Trading out of the first overall draft pick is not commonplace, but it's also not unheard of. The main reason why you don't see it happen more often is because teams really do need elite talent, and they probably feel that using that first pick nets them that legit "can't miss" prospect.
And as I noted, if you need a quarterback, and the best one is there staring you in the face, you probably need to pull the trigger. You just better do your due diligence and make sure he's the right pick and not a player being forced on you by the media, fans, or misconception.
If you don't need a quarterback or aren't in love with a specific player at the top spot, though, trading down isn't just a good idea; it's probably a must.
In recent history, it's actually worked out swimmingly for teams like the Los Angeles Rams, who spent the top pick they got from the Tennessee Titans on Jared Goff. They passed over Carson Wentz to make that pick, and there are some skeptics who still aren't fully on board with Goff.
However, he's been prolific and already got to a Super Bowl, so there is an argument trading up was worth it for the Rams.
Of course, the Titans didn't need a quarterback at the time and probably valued more picks over whoever else they might have otherwise selected first overall.
Tennessee got a first, two seconds, and a third in the deal. Only time will tell how that truly turns out for them, but they felt they made the right call when considering the value and risk at stake.
There was another deal years ago involving the Colts and Falcons. Atlanta traded away the rights to the top pick for Andre Rison, Chris Hinton, and a fourth-round pick. Atlanta would hilariously enough swing a deal to land George just a few years later, but both sides felt it was the right move at the right time.
For Indy, it wasn't.
Dallas could say otherwise in regards to when they traded up with the New England Patriots in 1991. They nabbed Russell Maryland, who wasn't quite the dominant force everyone expected him to be, but he still played a key role in three championship runs.
In other trades, the Falcons moved up to land Michael Vick, the Rams moved up to get Orlando Pace, and the Bengals moved up to get Ki-Jana Carter. The latter was one of the biggest NFL Draft gaffes in league history.
The Vick trade ended up working out swimmingly for the Chargers, who dealt the top pick and later added both LaDainian Tomlinson and Drew Brees in that same draft.
Trading the top pick can go either way. It can actually work for all parties involved, it can burn you, and it can see you swindling someone else.
Either way, if there's a prospect you have to have, going to get him can be worth it. But if you're stuck with the top pick, and there isn't a guy you need to take, trading down has to be a serious consideration.
Does the #1 Pick in the Draft Set Teams up for Success?
I started writing this with one main goal in mind, and it branched off into numerous avenues. The original intention, though, was to see how successful teams can be after taking an elite talent at the top spot.
Starting from the bottom of the league isn't fun and certainly doesn't guarantee future success. However, it does give you the first crack at the best overall player available. When teams have differing opinions on who that is and/or alter their own rankings based on need or outside noise, an already complicated process gets even trickier.
Regardless, teams don't have much of an excuse. They could enhance their roster by drafting an elite talent, and if they whiffed, that's on them.
What I'm interested in is gauging just how much using that top pick could help a franchise, both immediately and in the long term.
Since 1980, here are some interesting findings.
4 players helped their teams get to the playoffs the year they were drafted
10 #1 picks have played in at least one Super Bowl
7 have won a Super Bowl (2 were not starters)
27 have made at least one Pro Bowl
21 have played 10+ years in the pros
In short, the answer to whether the #1 pick translates to success is both "yes" and "no."
The short-term results aren't likely to be great. Since 1980, the league has seen a team go from picking first to the playoffs just four different times. That's not a great ratio, and that includes two teams trading for the top pick (Dallas and New York).
So, really, that number is even lower when you think about it.
Of all of those teams, ten players have aided their teams in reaching the Super Bowl, and/or they've gone on to find success elsewhere. That also isn't an amazing ratio, while just seven have actually won a title.
It just goes to show that teams starting from the bottom take time to work their way up the ladder. If you go look at which teams have never won a Super Bowl, don't be shocked to see the Browns, Bengals, Cardinals, and Lions stand out as notables.
Throw in the Texans and Panthers, and suddenly these six franchises are accounting for 13 of the #1 picks since 1980.
It's not easy to start from scratch and produce a winner. But to suggest getting a crack at an elite talent at the top spot is a hindrance is silly. I think it might be better in the long run to stockpile as many picks as possible and build the best team you can, but if you're in a bad situation, it might make sense to make the best of it.
Taking potentially elite franchise passers or guys who can dominate inside the trenches is probably the way to go, but if breaking down the draft tells us anything, it's that every year is different.
Whether the next draft is a crapshoot or absolutely loaded isn't even something we'll know for years. But that can't stop the worst teams in the league from trying to get better.