How the Madden Curse Could Ruin the 2020 NFL Season for Lamar Jackson

Lamar Jackson has morphed into the best player in pro football. He's honestly become one of the most recognizable athletes in the world, too.
You can call him by his rightful name, which is NFL MVP. He helped the Baltimore Ravens go 14-2 last year, and in 2020, he'll have them among the top Super Bowl 55 favorites.
Add Madden 21 cover boy to his list of accolades.
With all the good stuff comes some bad, of course. Jackson is amazing, but he still receives criticism for his passing. There are doubts he can continue his incredible efficiency, too.
Throw a potential Madden curse on top of the pile while you're at it. If you ask Jackson, he's not afraid of the curse, but that doesn't mean it couldn't be a thing. I even explored it a bit when trying to gauge how you should bet on the Ravens in 2020.
The end result? The Madden curse probably isn't "real," but a player being featured like that suggests he's a major target for the rest of the league.
It's also just difficult to maintain this kind of efficiency and play the way Jackson does without getting nicked up at a minimum.
I don't want to see Jackson suffer from the Madden curse (or anything else), but it's very possible he takes a huge step back this year.
With all that in mind, here are 7 ways the Madden curse could strike Lamar Jackson in 2020.
Injury in Quarantine
We're all stuck in quarantine these days, and Lamar Jackson is right there with us. He has more money and a better house, but I'm sure he's following the #StayAtHome orders, even if other NFL players like Dak Prescott aren't.
You'd think a professional athlete would be safe at home, but players have been known to hurt themselves in their own house. John Wall tore his Achilles at home not that long ago, while superstar golfer Dustin Johnson hurt his back at home, as well.
Is it crazy to think Lamar Jackson could do something silly at home and get hurt? I hope it doesn't happen, but no, it's not that wild of a thought.
Tattoo Infection
This one feels a bit dark, but more than anything, it's a nod to Lamar Jackson's epic Ravens tattoo he got recently. Take a look.
It'll be super awkward when he's cut by Baltimore in two years, am I right? But really, he got some serious ink on his chest. It's possible he could get an infection from that or something bad happens if/when he gets another tattoo.
Hopefully, Jackson is content with his insanely large chest tattoo, and everything heals as expected.
Sudden Illness
In these dark times, it's pretty clear everyone is vulnerable to getting sick. A few professional athletes have already gotten really sick, so it's possible Jackson or other big names could also catch an illness.
Fingers crossed that Jackson and literally everyone else in the world can power through this thing, but until we're all clear, it's always going to be possible.
Sprained Thumbs
Jackson is chilling at home like the rest of us, and one thing he loves to do to pass the time is play video games. He's been featured on some Madden YouTube videos (go figure), so it stands to reason he'll spend some of his time trying to toast you on the interwebs.
Could Jackson take his dominance too far? While any thumb, finger, or wrist sprain from overdoing it on a gaming console isn't likely to have lasting effects, it's not something that is impossible, either.
Training Injury
The more realistic issues for Lamar Jackson when talking about the Madden curse come from the game of football. Part of that will be his training, which undoubtedly includes lifting weights and running.
That opens the door to a litany of nasty injuries, even if they're only of the short-term, nagging variety. Jackson would specifically be prone to soft tissue ailments (hamstring, calf, etc.), but if anything popped up and bled into the season, it could spell trouble.
Jackson is an elite athlete and is probably already training at home in some capacity. That's part of the problem, but any extended layoff prior to training camps and preseason games is concerning.
In-Game Injury
If Jackson makes it to the regular season, there are still a lot of landmines he needs to navigate to have a successful season.
In-game injury is something Ravens fans should worry about every single game, seeing as the guy is not of the strongest build and runs the ball so much.
I'm not calling for Lamar Jackson to get hurt, trust me. But it's a clear concern for a guy that plays an already dangerous position and runs well over 100 times a year.
Jackson's Teammates Get Hurt
Lamar Jackson could conceivably suffer from the Madden curse without anything happening directly to him. Even if he doesn't get hurt, it's entirely possible some key players around him do.
The reality is he doesn't even have the greatest supporting cast around him.
Mark Ingram is 30 and could decline naturally, Marquise Brown is reliant on speed and could easily end up having soft tissue problems, and barring some major acquisitions, who else are we getting excited about?
If Jackson's teammates get hurt or regress in any fashion, the numbers may not be as good as they were in 2019. The wins may not come so easily, either.
Will the Madden Curse Impact Lamar Jackson?
Lamar Jackson isn't going to be impacted by the Madden curse directly. Curses (probably?) don't exist. More than anything, the negativity around being on the cover of this gaming franchise is the fact that you're a star player.
People want to shut stars down. Not only do you gain notoriety from doing that, but if you contain or even stifle someone like Lamar Jackson, the odds are good that it'll help you beat them.
Madden curse or not, a lot of the above is actually pretty possible. Some more than others — and thankfully so — but an elite athlete getting through that many obstacles and emerging damage-free is just difficult to do.
Jackson has been injury-free for his first two seasons, and he has been amazing in the process. But there has to be concern, given his stature and playing style, that he could be at risk of performing below expectations in 2020.
AUGUST
Casino of the Month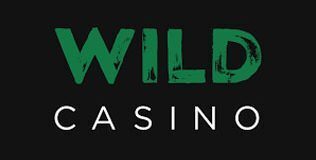 Welcome Bonus
250% up to $5,000
Read Review
Visit Site