How Long Can Burnley Keep Hold of Dwight McNeil?

Burnley supporters won't want to hear this, but Dwight McNeil leaving Turf Moor is pretty much as certain as death and taxes.
The 20-year-old winger has made a name for himself as one of the Premier League's most exciting young players, and it's only a matter of time before he is snapped up by one of the country's elite clubs.
With so much speculation circulating about McNeil's next move, it feels like the ideal time to take a closer look at the Clarets' rising star and find out why he's in such high demand.
I'll also discuss what the future holds for the youngster and share my thoughts on which clubs could potentially lure him away from Burnley.
But before we get into that, let's start by looking at McNeil's career up to this point.
McNeil's Career So Far
After failing to make the grade in Manchester United's youth system, McNeil was released by the Red Devils as a 14-year-old in 2014.
However, undeterred by the potential setback, McNeil immediately joined Burnley's academy in an attempt to keep his dreams of becoming a professional soccer player alive.
Sure enough, it wasn't long before the promising youngster was rewarded for his perseverance. He landed a two-year scholarship deal with the Clarets in 2016 and quickly became a vital member of Burnley's U18 team.
Following two hugely successful years of development, McNeil signed his first professional contract in 2018. Less than a month after turning pro, he made his senior debut as an injury-time substitute on the final day of the 2017/18 season.
Since making his top-flight bow, McNeil has been a near-permanent fixture in Burnley's squad. He featured in 21 Premier League games in 2018/19, racking up three goals and five assists during his first full season.
This term, the 20-year-old had started all 29 league games before the unexpected break in play, contributing two goals and five assists along the way.
What Makes McNeil So Special?
McNeil performs with the confidence of a player who has been operating in the Premier League for a decade, yet he has only made a total of 51 top-flight appearances so far.
The young winger plays with a maturity far beyond his years, while his willingness to get involved and take responsibility for his team is admirable.
Fearless and full of energy, McNeil's quick feet allow him to shift the ball with ease and breeze past opponents. His career may be fledgling, but his direct approach has already seen him humiliate many of the division's best defenders.
McNeil is talented in multiple areas, but crossing is unquestionably his best attribute. His pin-point delivery makes him a threat from almost any position on the pitch.
If you follow the EPL, you would've no doubt seen McNeil picking up the ball in his own half before driving forward and whipping in a cross from the byline.
But he isn't just capable of close-range crosses. McNeil has the ability to deliver dangerous crosses from unusually deep areas, and this invariably catches opposition teams off guard.
Of course, McNeil is far from the finished article. But his readiness to learn from manager Sean Dyche will surely enhance his all-round game. Dyche was a no-nonsense center-back in his playing days, so he can certainly improve McNeil's defensive awareness.
One thing's for sure, if he continues to play in the Premier League on a regular basis, he's only going to get better.
McNeil's Breakthrough Season
Last season, McNeil was still something of an unknown quantity. But in 2019/20, he has firmly established himself as one of England's most exciting young players, and he's got the stats to prove it.
Firstly, the winger is one of only four players to have started every league game for Burnley this term and is the youngest player to have started every Premier League game for their club.
He has also clocked up the third-most minutes of any player aged 21 or under, with only Liverpool's Trent Alexander-Arnold and West Ham's Declan Rice playing more.
Statistically, McNeil is the Clarets' most creative player in almost every metric. He tops Burnley's charts for assists, crosses, passes into the box, dribbles attempted, chances created, chances created from open play, and chances created from set plays.
And as if that wasn't enough, he also has the second-best crossing accuracy percentage of any player to have made 100+ open play cross in the Premier League this season.
It's no surprise that McNeil's efforts have gained him international recognition, too. He picked up the first of his three England U21 caps against Slovenia back in October before providing an assist against Austria in his second appearance for his country.
Burnley's young star has enjoyed an outstanding breakthrough campaign, and although there is a temporary halt on proceedings, 2019/20 will be remembered as the season when McNeil became a household name.
What's Next for McNeil?
It's inevitable that McNeil will leave Burnley one day. The gifted winger has made a huge impression during his stint at Turf Moor, so it's only a matter of time before the country's so-called bigger clubs come calling.
The Clarets aren't in a position to compete with the EPL's wealthiest clubs and have previously been forced to cash in on their prized assets in order to remain financially stable.
Michael Keane was sold to Everton for £25 million in 2017, and McNeil is likely to be the next Burnley prodigy to leave the club for a hefty fee.
But when would be the ideal time for McNeil to leave?
Well, the Burnley hierarchy clearly knows they've got a special player in their possession. McNeil was tied down to a long-term contract last year, and his new deal doesn't expire until 2023.
This may have put the club in a slightly better position for when it comes to demanding a reasonable sum for their star man. But regardless of McNeil's contract situation, Burnley will still have to sell him if the right offer comes in.
In today's market, McNeil is genuinely valued at around £50 million. He is still extremely young, so his best years are still to come. But he's also already proved that he's got what it takes to excel in the Premier League.
It would probably be best for the 20-year-old to stay at Burnley for at least one more season. He would be guaranteed a spot in Dyche's starting eleven, and the regular game time would be vital for his development.
However, there's no way the Clarets would be able to hold onto McNeil if a big-money bid was tabled during the upcoming transfer window.
Possible Destinations for McNeil
It's safe to say that every major club in England — and possibly across Europe — will have been keeping a very close eye on McNeil over the past couple of years.
Ironically, Man Utd — the club who released McNeil six years ago — has been frequently linked with re-signing the player they let go as a teenager.
This would definitely be a controversial transfer, but it's a move that makes sense. United has signed a number of young British prospects recently, so signing McNeil would align with their transfer strategy.
Aaron Wan-Bissaka and Daniel James were both brought in by the Red Devils during the previous window, while academy graduates Mason Greenwood and Brandon Williams have been given plenty of first-team opportunities this term.
McNeil would fit into Ole Gunnar Solskjaer's plans, and he'd surely be eager to return to Old Trafford and prove his doubters wrong.
Arsenal is another club that is reportedly interested in the winger. Gunners boss Mikel Arteta has shown that he's not afraid to give youth a chance since taking over in December, so McNeil could thrive in Arsenal's attacking system.
With world-class wingers Raheem Sterling, Leroy Sane, Bernardo Silva, and Riyad Mahrez already at the club, it's highly unlikely that Manchester City will be looking to add further options in wide areas.
Liverpool also isn't expected to be interested, but don't be surprised if Tottenham, Chelsea, and perhaps newly-rich Newcastle all make a move for the highly-rated youngster at the end of the season.
Final Words
Unfortunately for Burnley, it won't be long before McNeil is heading for the Turf Moor exit. Sure, the Clarets have established themselves as a solid EPL club. But McNeil is destined to play for one of the country's elite sides.
Given the current unprecedented situation, it's unclear exactly when the next transfer window will open. Still, it wouldn't be a shock if McNeil left Burnley at the end of the season.
The winger is one of the most sought-after young players in Europe, so I can only see him staying with the Clarets for one more season at the very most.
Where do you think McNeil should go next? Feel free to share your suggestions in the comments section below.
Also, make sure you head over to the soccer section of our blog for more content like this.
AUGUST
Casino of the Month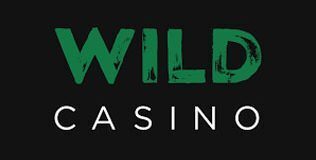 Welcome Bonus
250% up to $5,000
Read Review
Visit Site