How the Latest NFL Trades Have Affected Super Bowl 54 Odds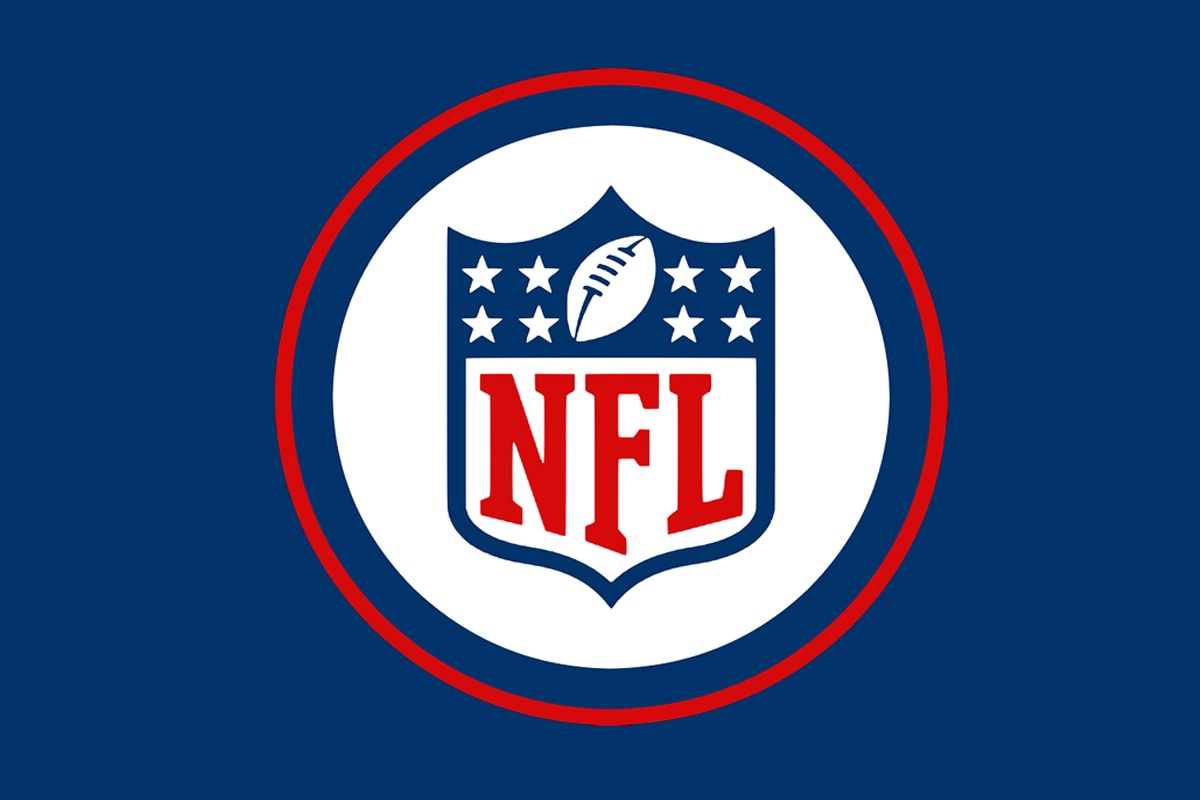 The 2019 NFL season is going to be interesting. The new-look NFL has basically turned into the NBA.
Superstars like Le'Veon Bell and Antonio Brown have forced their way out of their former cities and are starting from scratch in bigger markets.
So long, Pittsburgh. Hello, Las Vegas (eventually) and New York.
That isn't to say Pittsburgh is a tiny market or that losing two diva talents renders the Steelers hopeless in their plight for a title in 2019. It just lessens their chances and helps other teams get markedly better.
Those huge moves are just the loud ones. Odell Beckham Jr. just got dealt to the Cleveland Browns, of all teams, and there have been numerous NFL free agency moves that will have the water cooler buzzing for weeks.
Eventually, the 2019 NFL Draft will arrive, too. Add in all of the Kyler Murray rumors, and this will have been one of the most insane NFL offseasons in recent memory.
Pro football is morphing into some weird combination of the NBA and MLB. It's a historic time in the league, and fans should embrace it. That being said, it doesn't guarantee winning, and sports bettors may want to hold onto that thought.
Super Bowl 54 Odds
A lot has changed since the 2018 NFL season came to a close. The only thing that matters, of course, is that the top NFL betting sites still view the New England Patriots as the favorite to get back to the Super Bowl and win again.
This is starting to get a little boring, I know. However, the crazy moves teams are making suggest they're getting serious about dethroning the Pats.
New England's top two shot-callers (Bill Belichick and Tom Brady) are nearing the end of the line, too. It may not for sure arrive in 2019, but the fall of the NFL's greatest dynasty is not as far off as some may think.
For now, though, the Pats take the cake at Super Bowl betting sites. See where everyone else stacks up with them over at Bovada.
Los Angeles Chargers
+1500
Jacksonville Jaguars
+3300
Tampa Bay Buccaneers
+7000
Washington Redskins
+15000
Top Super Bowl 54 Contenders
Nobody will argue against the Patriots, Rams, Chiefs, and Saints all being priced below +1000. They were all in their conference's title game last year, while the Pats and Rams obviously faced off in the Super Bowl.
Some combination of these four teams is a solid bet for what Super Bowl 54 will look like, and even though Vegas is pricing these squads as the favorites, you're actually still getting nice betting value.
As alluring as these Super Bowl wagers will be, you also need to admit the Bears and Chargers are viable Super Bowl favorites. Considering that, their current Super Bowl 54 odds look like absolute steals in terms of sheer price.
Cleveland has wormed their way into the top six in terms of who will win Super Bowl 54, and that should shock you. Yes, the Browns finally have a quarterback and have made some huge moves, but this is quite the leap.
I'll touch on the Browns more in a bit, but while you'll want to keep tabs on the top Super Bowl contenders, you'll also want to note the best Super Bowl sleepers.
Best Value Super Bowl 54 Bets
Instead of being a prisoner of the moment (the public started betting on the Browns instantly), I don't plan on overreacting to these big moves too much.
I do think a few are very much worth noting and could impact how you bet on the Super Bowl in 2019. Just not all of them or nearly as many of them as Vegas probably wants you to believe.
My job isn't to tell you to blindly bet as much money as possible just for the sake of betting, and I won't start doing that now. Rather, you're always going to want to note the top contenders, and you absolutely want to exploit value.
Here are some of the best Super Bowl 54 value bets as things stand.
Green Bay Packers
San Francisco 49ers
Atlanta Falcons
Jacksonville Jaguars
Carolina Panthers
Oakland Raiders
Everyone here is nicely priced, and while some (the Raiders) are going to be tough sells, their moves and their overall roster should have you interested.
Atlanta and Carolina aren't touched on when I break down the biggest NFL moves, but the NFC South is forever competitive, and both of these teams can put points on the board.
If the Falcons can get better defensively and Cam Newton (shoulder) is 100% going into next year, both of these teams feel like total steals.
There is a strong argument for everyone else listed here, but I'll dive into that more as I break down some of the best NFL transactions made over the past few weeks.
Biggest NFL Moves
To gauge if these huge NFL moves actually boost anyone's 2019 Super Bowl odds, let's take a look at the biggest transactions and how they might impact Super Bowl betting next year.
The Bills Get Josh Allen Weapons
The Bills opted for a rebuild after making the playoffs in 2017. That landed them a raw franchise passer in Josh Allen, who can destroy defenses with his long ball and is also a problem as a runner.
For all of his upside, Allen still has accuracy and consistency issues.
He's going to need to develop, but the Bills were smart to get him some help. Frank Gore adds to an aged but experienced running back corps, while incoming free agent wide receivers John Brown and Cole Beasley give Allen a deep threat and slot demon to work with.
I especially feel than adding Brown is huge, especially since Josh Allen paced the league in average intended air yards (11) as a rookie. Suffice it to say, the kid looks for the big play, and with his arm and mobility, he can make it happen if his guys can get open down the field.
Regardless, the Bills aren't about to make a run to the Super Bowl just yet.
They play in the same division as the mighty Pats, and the Jets even appear to have gotten markedly better. But Buffalo added some nice pieces and could be better in 2019.
The Jets Pay Le'Veon Bell
One of the biggest NFL free agency signings was undoubtedly New York paying big money to former Pittsburgh Steelers running back Le'Veon Bell.
Bell famously sat out of the entire 2018 season to protect his body but missed out on a guaranteed $14 million in the process. He still got his money with a huge four-year, $52 million contract, with $35 million guaranteed.
I'm not one that values running backs too much, but Bell was a flat-out offensive weapon in Pittsburgh. His last year with the Steelers saw Bell rack up 400 touches for 1,900+ total yards and 11 total touchdowns.
Yeah, he's pretty good.
This was a good (albeit expensive) get for Gang Green, who lacks impact offensive weapons in general and ranked 26th in rushing offense in 2018. Sam Darnold gets an elite dump-off weapon for the passing game as well as an elite rusher who can dominate in between the tackles and in the red zone.
I'm not here to declare the Jets will actually do anything of merit in 2019, but to suggest this isn't a big signing would just be lazy.
Even better? New York didn't stop with just Bell. The Jets also added one of the better interior linebackers in the game in C.J. Mosley, while new slot receiver Jamison Crowder should help the passing game as well.
New York made very good moves, and with another strong draft, they could be on the rise in the AFC. Like Buffalo, though, it'll be hard to feel too great about them in the same division as the defending champs.
Earl Thomas Heads to Baltimore
The Ravens looked silly for a second there, as they let several key defensive pieces walk in free agency. As it turns out, though, they replaced aging safety Eric Weddle with a better long-term option in Earl Thomas, and they probably opted not to overpay for aging pass rusher Terrell Suggs.
Thomas promises to be an elite last line of defense for Baltimore, who constantly coaches up one of the nastier defenses in the league.
Baltimore kept up with their run-first offensive philosophy, too. They retained excellent run-blocking tight end Nick Boyle and also brought in Mark Ingram to head their rushing attack.
On paper, the Ravens remain very tough in the trenches and should be able to run the football and limit the opposition defensively. The only issue is we don't know how good Lamar Jackson can be, and he doesn't really have any reliable weapons in the passing game.
Baltimore (+3000) feels like a nice value on paper, but I'll need to see more from Jackson before I bite.
Does Odell Beckham Jr. Make the Browns Title Threats?
If Le'Veon Bell to the Jets doesn't take the cake as this offseason's biggest move, then the Browns trading for superstar wide receiver Odell Beckham Jr. will.
We all knew Cleveland was making good decisions and racking up talent, but we didn't think they'd pull off something like this. Seriously, after trading for Beckham, the Browns look positively stacked on offense going into 2019.
Cleveland Browns (2019)

QB: Baker Mayfield (Age 23)
RB1: Nick Chubb (23)
RB2: Kareem Hunt (23)
WR1: Odell Beckham Jr. (26)
WR2: Jarvis Landry (26)
TE: David Njoku (22)

Sashi did this. #NeverForget

— Scott Barrett (@ScottBarrettDFB) March 13, 2019
They look, um, good.
But looking good on paper is just half the battle. For what it's worth, though, the Browns have been very busy this offseason, also adding Kareem Hunt and signing stud defensive tackle Sheldon Richardson.
For it all, they gave up a safety and a couple of mid-round draft picks. Cleveland has done quite well for themselves — so well, in fact, that the betting public is gaga over them enough to bet on them to win Super Bowl 54.
I'm not going there just yet. Let's keep things in perspective; Freddie Kitchens has zero head coaching experience, Cleveland still doesn't have an elite defense, and we're banking this all on a young quarterback with a diva superstar receiver.
It could all work out, but if I'm betting on the Browns, I want a better price than +1400.
Can Nick Foles Get the Jaguars to Super Bowl 54?
Another big move during the 2019 NFL free agency period was the Jaguars finally getting their quarterback. The Eagles let former Super Bowl MVP Nick Foles walk, and he latched on with a Jacksonville team that may have been quality quarterback play away from a title two years ago.
This is a solid fit, but let's be clear: Nick Foles morphed into a different guy during the playoffs and historically has not been the most consistent regular-season passer.
It remains to be seen who he is in Jacksonville, but the guy can torch defenses down the field, and he's certainly more poised (and more accurate) than Blake Bortles ever was. Foles is also reunited with former Eagles staff member John DeFilippo, which will only help his transition.
It's still worth wondering just how close the Jags are to competing for a title.
Their offense wasn't good last year, but their previously elite defense also took a step back. Perhaps adding Foles will light a fire under this roster, and bettors can get a steal at their current +3300 price tag.
Can Antonio Brown Make the Raiders Great Again?
Jon Gruden was mocked throughout his first season back in the league. That's bound to happen when you're an analyst on TV for years and come back to a team that fired you by signing a weird 10-year contract.
Still, Gruden didn't do himself any favors, as he traded away star talent in Khalil Mack and Amari Cooper and also made other questionable decisions. Oakland struggling to win games throughout 2018 only made matters worse.
You can't have the sweet without the sour, though. As bad as things have looked, the Raiders may be slowly unveiling an actual plan.
Trading for disgruntled Steelers wide receiver Antonio Brown was the first huge move, and all it took was a third/fifth-round pick combo. That, and the willingness to pay one of the best wide receivers in football what he wanted.
Oakland didn't stop there, as the Raiders also added a stud left tackle in Trent Brown, brought in wide receiver Tyrell Williams, and signed safety Lamarcus Joyner.
On top of that, the rebuilding Raiders also own — count'em — three picks inside round one of the 2019 NFL Draft.
Gruden and company took a lot of heat for their roster-building strategy, but after just one year, it's starting to take shape. If the Oakland front office can draft well (probably largely defensive additions), their +6600 Super Bowl 54 odds may quickly heat up as an intriguing wager.
DeSean Jackson Returns Home to Philly
The Eagles let Nick Foles walk out of sheer respect. They also traded interior defensive lineman Michael Bennett but otherwise retain an offense that feels loaded on both sides of the ball.
Disagree? How about now, seeing as Philly just swung a trade to land deep threat DeSean Jackson.
The man known as D-Jax started his pro career playing with the Eagles but was shipped out of town during the regrettable Chip Kelly era. Fans and even Jackson have long talked about a possible reunion, and here it's finally happening.
Jackson is no longer a young pup, but he can still fly down the field and finished second in the NFL in average targeted air yards (19.1) in 2018. With Carson Wentz hopefully healthy and always looking for the big play (#1 in aggressiveness rating in 2017 per NFL.com), this could be the perfect marriage.
On top of that, the Eagles also upgraded their already stout defensive line, as they pulled Malik Jackson out of Jacksonville with a three-year, $30 million deal.
If the Eagles can work their way back to a sound defensive team that can take the top off of the opposition, their +1600 title odds could be interesting.
The Packers Revamped Their Defense
Green Bay is seemingly always in the mix for a Super Bowl run with Aaron Rodgers in tow. Number 12 was hurt for most of 2017, and nothing went right for the Packers last year, but a fresh start could have the game's most talented passer back at the top of the league in 2019.
Fortunately, that isn't just hyperbole. Green Bay has been very aggressive in free agency, as they brought in two much-needed edge rushers in Preston Smith and Za'Darius Smith.
Both players graded out highly per Pro Football Focus, while Green Bay added another possible stud in former Bears safety Adrian Amos.
On paper, a slowly maturing defense got markedly better. This was a unit already coached by sound defensive mind Mike Pettine, too, while Jaire Alexander, Mike Daniels, and Blake Martinez looked like solid building blocks.
The Packers suddenly look extremely balanced, and armed with two first-round picks in this year's draft, they could still make key additions for their 2019 roster. Just like that, Green Bay feels awfully sneaky with their +2000 Super Bowl odds at Bovada.
The 49ers Bolster Defense via Dee Ford Trade
San Francisco feels pretty sneaky, too. The Niners were without a doubt one of the more compelling Super Bowl sleepers going into last year, but they quickly fell apart due to devastating injuries.
The big one was to new franchise passer Jimmy Garoppolo, while losing top running back Jerick McKinnon didn't help matters. Fortunately, Kyle Shanahan has implemented a terrific offensive system, and the Niners proved how good they could really be by staying competitive for much of 2018.
Fast forward to the present, and the Niners will be getting 100% healthy while also adding Tevin Coleman to their running game. They still might be an impact wide receiver away from taking the league over on offense, but they're certainly not bad.
The real impact may come on the defensive side of the ball, though. The 49ers were already beginning to trend in the right direction in that regard, but then they moved to sign linebacker Kwon Alexander and then swung a big trade for stud pass rusher Dee Ford.
San Francisco now appears to have a stacked defense and will enter the 2019 NFL Draft with the number two overall pick. That will possibly turn into stud pass rusher Nick Bosa, or the Niners could opt to auction that draft choice off to the highest bidder.
Either way, the Niners already looked fun in 2018, and now they're bordering on elite. It's easy to say their +3000 Super Bowl 54 odds are way too low.
Eric Weddle Chooses the Rams
Most of the teams making this list of huge NFL free agency moves weren't in great places to start the offseason. I don't think we can file the Los Angeles Rams in that category.
Technically, the Rams might not be in the best state of mind after losing the Super Bowl, but few teams are as loaded as they are on both sides of the ball. LA still has the brightest head coach in the game, while their offense should be better with wide receiver Cooper Kupp set to return from a knee injury.
The Rams don't have many question marks on their roster, so they just had to touch things up a bit. That included bringing back pass rusher Dante Fowler Jr. but also included upgrading at safety with an established veteran in Eric Weddle.
Weddle, who played most of his career in California with the Chargers, returns home and joins an uber-talented roster that has the Super Bowl on the brain. Adding a seasoned veteran who is ring-chasing could push the Rams over the top, which may make their +800 odds rather inviting.
Who Will Win Super Bowl 54?
Boy, it's awfully early to make such bold calls. I've already made my Super Bowl 54 prediction in past posts, though, so I'll get to that in short order.
Before I do, I definitely want to note some serious progress for some bad teams. The Jets, Browns, Bills, and Raiders all made fantastic moves. Whether it was a jaw-dropping trade, fat money to a superstar, or just strong signings, all of these teams did get better.
But that doesn't guarantee a thing.
Winning free agency just means you were active, aggressive, and trying to carry out a plan. Whether they were the right moves and whether the added players are appropriate fits, stay healthy, and combine to make a good roster into a title-winner, of course, is impossible to know.
The thing I'd hang my hat on is the notion that a lot of teams got better, so it's not very easy to assess who improved the most. That does appear to be the Browns based on the eye test, but this is still a collection of talented players who have not proven they know how to win.
Even if they're ready to take that next step, it feels like the rest of the AFC is being disrespected. The Pittsburgh Steelers and Baltimore Ravens both stand in the way of the Browns. New York and Buffalo have to deal with the Patriots. And the Raiders have to get by both the Chiefs and Chargers.
The top teams are probably here to stay. Perhaps the Rams will get hit with the Super Bowl hangover, but for the most part, the teams being assigned the best Super Bowl odds can be trusted to a certain extent.
I also can't ignore teams like the Bears, Packers, and Panthers. They just feel like they're really close or got so much better. I'd definitely be looking at all of them for a flier bet.
My pick was the New Orleans Saints last year, and they clearly got screwed out of at least the opportunity to face the Pats in the Super Bowl. They're going to have revenge on the brain, and I think they pull together for one more deep playoff run.
New Orleans at their +900 price is about as much value as I'd need.
Drew Brees still heads one of the best offenses in the NFL, and the Saints can defend at a high level. If they can again secure home-field advantage throughout the NFC playoffs, I think they can complete their mission and get back to (and win) Super Bowl 54.
Making splash moves can be big for the fans and help teams get better a bit quicker than usual. But sometimes simply already being one of the best teams in the league is what matters more.
The Saints are up there with the Patriots in that regard right now. They're my pick to outlast the rest of the league in 2019.
PICK
New Orleans Saints
+900