How Gambling Has Changed in the 21st Century

Optimism is a great thing.
The ability to be hopeful, positive, and buoyant sets the cheery folk among us apart from those with a more negative mindset. Some might say that being optimistic in this century is a gift in itself, but there is plenty to be positive about, right?
Sure, the 21st century hasn't been all giggles and good times, but we have had some pretty cool developments and inventions to savor.
Since January 1, 2000, we have seen creations such as driverless cars, advanced AI, YouTube, social media, and even smartphones.
Additionally, we have seen the evolution of the best online gambling sites open doors to brand-new horizons. The way we place bets and play casino games would be revolutionized. How and where we play would change, too.
In fact, you could argue that the 21st century has changed pretty much everything there is to be changed when it comes to gambling.
From out of the smoky casino lobbies and into the palm of your hand, the face of gambling is almost unrecognizable compared to where it was just a couple of decades ago.
Here's how things have changed for the better in the 21st century.
The Evolution of the Online Casino
Gambling has been around a long, long time.
According to some gambling historians, the practice has been around since the Palaeolithic period, otherwise known as the Old Stone Age. The oldest six-sided dice in the world can be traced back to 3000 BC.
In the 10th century in China, lotteries, cockfighting, and other games entertained those with a penchant for gambling. Playing cards were also quite popular at this time.
Fast forward to 1638 in Venice, Italy, and the first-ever casino — known as the Ridotto — opened its doors to players. The equipment used in the casino would have more than likely been dice, playing cards, and early versions of what is used in casinos today.
Since then, however, the way we gamble has changed. The introduction of things like the roulette wheel and societal attitudes to gambling helped shape these developments.
As the demand for gambling grew, places like Las Vegas, Macau, and Monte Carlo became synonymous with casino games and entertainment.
Then, in 1994, Antigua and Barbuda passed the Free Trade and Processing Act, which allowed licenses to be awarded to companies who intended to provide gambling services online.
The very same year that this act was passed, a company by the name of Microgaming is believed to have created the first of the real-money online casinos (The Gaming Club). InterCasino is another company that was an early pioneer of online casino software and games and who also claims to have started in 1994.
Both of these companies laid the foundations for the online casino industry to grow exponentially and change the way we would gamble forever.
However, it wasn't until the turn of the new century that things would really begin to change.
How the Internet Changed Gambling Forever
Without the internet, we would not have the ability to play online casino games from the comfort of our own home. It's not rocket science.
Still, the developments that came from the introduction of major players into the field saw huge competition for companies all vying for the lion's share of the market.
Software developers worked on improving the slickness of the graphics and games. Then, online payment systems focused on handling transactions between players and these casinos.
The likes of PayPal, Skrill, Neteller, and many more emerged to provide players with safe, secure, and swift means to transfer money and receive winnings.
As time went on, games became more sophisticated and online casinos' ability to provide a comprehensive betting experience improved. From roulette, poker, blackjack, baccarat, slots… you name it, most online casinos would provide it.
Thousands of new sites would pop up and compete for a piece of the pie, offering generous casino bonuses and promotions to attract new players, too.
Then, in 2003, something happened that would see unprecedented interest in online casino gaming.
The Online Casino and Poker Boom
Although online gambling had been around for almost a decade, it was not until 2003 that things really took off.
With companies investing heavily in marketing their product to players, we saw the introduction of better technology, security, and software, too.
Downloadable software and web-based technology looked better. The industry was also becoming more satisfactorily regulated, which saw a safety-first attitude adopted.
After all, some players wanted to know that the games they were playing were fair and that the sites they were playing through would keep their money and their personal details safe.
More than this, the hard work of the software developers saw pioneering changes in the playability and appearance of games. Online casino software developers were now in competition to make better games and more attractive slots.
Clunky, boring, and slow software was being phased out by a new, bright, and exciting way of playing.
These games and the casinos they could be played at marketed themselves to some extent. But in 2003, something would happen that would lead to nothing short of a mega boom in the industry.
The World Series of Poker 2003
It is not difficult to see why interest had been steadily rising in online casinos since the turn of the 21st century.
With a more sophisticated platform, players no longer had to seek out land-based casinos to get their kicks. The software and choice of games available to them were now, at very least, on par with what they could get from the comfort of their own homes.
This was certainly something that drove the interest in online poker through the roof when online poker amateur Chris Moneymaker won the no-limit Texas hold 'em event in 2013. Having turned a $50 online win into $2.5 million — the grand prize for the event — Moneymaker inspired countless others to try their hand at cracking the largest yearly event in poker.
By showing that amateur players could achieve mega-money, Moneymaker inadvertently led to a seismic change in the industry.
Not only was poker mania in full effect after the win, but more and more players would also gravitate towards online casino games and sports betting sites.
The Rise of Online Sports Betting
One of the greatest things to happen to the gambling industry was, by far, the changes in sports betting.
Rather than placing bets in Vegas or in old-school betting shops — depending on where in the world you live — you could now simply open your computer or device and get down to business.
With more and more players now signing up to sports betting sites, the revenue these companies pulled in allowed for a much better, all-round experience. Sites were, therefore, able to invest in better-looking graphics, new customer bonuses, and better security features.
More than this, the rise of online sports betting allowed for gamblers to access thousands of markets in various different sports.
Traditionally, you would be limited in the bets you could place offline. The bookmakers had the final say on what sports they would cover. If you wanted to place a wager on a sport they didn't provide, you were screwed.
More and more sports betting sites would emerge, leading to serious competition, too. This led to more competitive odds and a wider range of bets to choose from. The best sites would work harder to dominate, much to the joy of gamblers.
Sports Betting Is Better Online
One of the greatest things about betting online is the bet in-play feature that most solid sites offer.
No longer do betting enthusiasts have to run to the bookies or hope that they get their money on before an event starts. Now, even if they do miss the boat, they can get in on the action after the game has started.
The rise in online sports betting also led to the creation of other features such as the cash out option. No longer would you have to wait in agony to see a game out, as you could opt to take the money and run before something bad happened.
Another fantastic feature about betting online is that it is accessible to those who might not be able to leave the house. Those with injuries, disabilities, or difficulties traveling can simply put their money down from the comfort of their own homes.
There is little doubt that the rise in online sports betting has made gambling a much more attractive endeavor in the 21st century.
Betting on the Go
The arrival of smartphones and devices led to another revolution in online sports betting and casino gaming — mobile betting sites.
No longer did you have to bet in a casino or land-based betting shop. To make it even better, you didn't have to be home in front of a computer. Providing you had a smartphone or device — and could access the internet — you could place your bets or play casino games from anywhere.
Yes, anywhere.
Whether you were on a train, at work, or standing at the altar while exchanging wedding vows with your wife to be, you could open your phone and unlock a world of limitless potential.
Now, I wouldn't recommend playing casino games or backing the Patriots while standing at the altar, but you get the picture.
Having the capability to bet from your device while on the go is definitely one of the best things to have ever happened to the gambling industry. No more missing bets or being deprived of having fun while away from your computer, eh?
So Many Options
There are a number of ways you can play or bet while on the go.
Traditionally, some companies would develop a mobile site that had a unique site programmed for use on smartphones or other devices. These sites still exist and are used by many of the older outfits.
Then, there are native apps that offer much better graphics and gameplay than the older-style mobile sites. Although these are not always compatible with every device, if you use Apple or Android, you should be good.
Then, there is HTML5 which requires no app or unique site. This is because the technology does not need to redirect you, but rather works with the main casino site in order to readjust the online casino or sports betting site to fit on a smaller screen.
With so many options available for players these days, it is no wonder that more and more are gravitating towards betting on the go.
More Ways to Pay and Collect Winnings
Imagine the old days, where you had to carry your bankroll around with you before placing bets in a land-based casino.
Then, if you were lucky enough to win big, you would have to stuff the cash into your pocket and hope that you didn't drop it. Or, if you were really unlucky, fall afoul of those who wanted to take it from you by any means necessary.
Regardless of what you might do in that position, I'm sure we can all agree that online betting has one discernible advantage in that winnings go directly to your bank account.
Or, if that doesn't work, back to your chosen method of receiving your funds. These days, there are plenty to choose from.
Imagine having the means to avail of numerous deposit methods when betting or playing online. Then, once you are done imagining, you can come to the realization that these options are anything but fantasy.
These days, the options are limitless.
From debit cards, credit cards, and e-wallets like PayPal, Skrill, and Neteller to Bitcoin, Pay by Phone, and bank transfer, you have the control.
The greatest thing about these options is that you can choose what is right for you. Providing the casino or betting site supports these methods of payment, you, my friend, are laughing.
Even More Options
As said above, it depends on what works for you.
I can see positives in almost each and every single method available, for unique reasons. For example, Bitcoin offers anonymity and the chance to play at sites that are reserved for Bitcoin players only.
Credit card deposits come with additional protection, but they do tend to incur fees, which is a downside.
By choosing the payment and withdrawal methods you prefer to use, you can, in a way, personalize your betting experience. There is nothing more attractive than having things your own way, after all.
In the future, we will have access to even more payment options. As the world changes, so does the way we do things.
As it is, you can't really complain about how far we have come already.
Final Thoughts
The 21st century has had its ups and downs, sure. Still, the years from 2000 to present have seen some amazingly beneficial advances, in many fields.
In gambling, those advances have been seismic.
Anyone who remembers the primitive online casino and betting sphere will tell you that it was a little… well, it sucked, if I'm honest. Sure, it was a novelty at the time, but comparing then to now is like putting Peter Dinklage in the ring against Deontay Wilder and expecting anything.
From the rise of online casinos to the pioneering efforts of software developers, this century has seen an incredible evolution in how we gamble.
The best part is, we have some way to go before we reach the full potential of what can happen.
AUGUST
Casino of the Month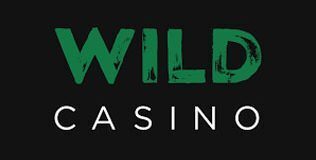 Welcome Bonus
250% up to $5,000
Read Review
Visit Site