Hide Bonus Offers
| | | | | |
| --- | --- | --- | --- | --- |
| #1 | Bovada Sports | 50% Up To $250 | Visit Site | Bovada Sports |
| #2 | BetUS | 125% Up To $2,500 | Visit Site | BetUS |
| #3 | MyBookie | 100% Up To $1,000 | Visit Site | MyBookie |
| #4 | Everygame | 100% Up To $500 | Visit Site | Everygame |
| #5 | BetOnline Sports | 60% Up To $1,000 | Visit Site | BetOnline Sports |
How Do You Know if an Online Casino is Safe?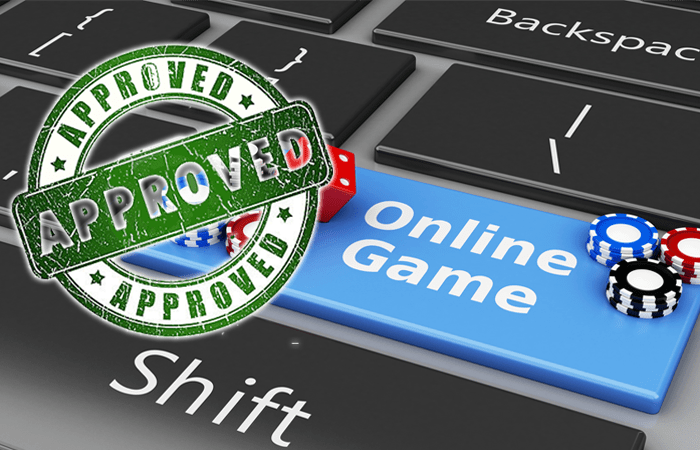 Betting in online casinos can be a scary thing, particularly before you've found a casino that you are comfortable with long term. Rouge online casinos have been known to rig games, offer outrageous terms, and delay payments if you are lucky enough to have them pay out money at all. Because of the volume of online casinos and the popularity of online gambling, a consumer must be extra vigilant when choosing where to gamble their money.
Due to the amount of information out there and the confusion around, sites began to pop up dedicated to judging and vetting the various online casinos. We provide a trustworthy source as to which casinos are safe to play in and which are scams. The online gaming industry is growing at a breakneck pace, so choosing a review site that stays up-to-date is of the utmost importance.
Casino Rankings
The first thing a user may stumble upon when accessing GamblingSites.com is their list of rankings. Not only does this website give users a numerical ranking based on the legitimacy of only betting sites, but they also write detailed reviews for each casino. Furthermore, they organize the site, deposit bonus and the products offered in an easy to use table. There are also links provided for easy access to sign-up pages for each casino.
Lists may also organized by country if you prefer only to use companies based in regulated areas. Not only are the different casinos organized by trustworthiness, safety, and reliability, but they are also organized by the type of gaming they provide. Secondary lists also rank the best sports betting sites, best esports betting sites, or the best table games sites.
There are also numerous online tips and betting guides for beginners to the gambling world. Everything from how point spreads work to bankroll management. The more you learn about all the moving pieces, the safer you will be against fraud, should you choose not to strictly find casinos from their approved list.
Seal of Approval
Online casinos that meet the standards receive the "Seal of Approval." An example of the seal can be found on our homepage. It will also appear on the front page of the online casinos that have earned the seal.
When you see this seal, you may deposit your money with confidence.
Casinos that meet the website's standards have reliable payouts, games with fair odds, and will not participate in outrageous Terms and Conditions. There are several agencies with various "seals" of legitimacy, some of which are trustworthy and others which are inconsistent or inaccurate. Once you find a site you can trust, you are best off to stick to casinos they deem safe.
Blacklist
In addition to the online casinos that are promoted on websites, there are also blacklists, or casinos that should be avoided. These casinos have been flagged for unfair or unethical behavior consistently enough to be deemed unsafe.
Casinos can fall into this category for numerous reasons. Casinos with unfair terms will often fall onto this list. Some online casinos have the gall to offer 50X or 100X rollover amounts. This makes the prospect of ever cashing out any money all but impossible. If you deposit a $100 sum and the casino offers to match 100% but at a 100X rollover, you will have a $200 casino balance, but you will be required to make 20,000 dollars in bets before you are ever allowed to cash out any of your balance. Chances are you will not generate enough winnings with a 200 dollar balance to ever make 20,000 dollars in bets.
Casinos also get blacklisted for being unethical with their games. For instance, some casinos have very loose games when gaming for free, but once money is deposited and actual bets are made, the games tighten up significantly. Other times the casinos are completely untrustworthy and actually cheat the players. Making the odds, even more, one sided than casino games are already designed to be.
Lastly, the most common complaint about online casinos will also land websites on the blacklist. Issues with payouts are the biggest pain associated with online gaming. Getting your money out of your account can be extremely difficult when using the wrong site. Companies that take too long to pay out, or that have a history of not paying at all end up on the blacklist.
Before depositing any money or giving any information to an online casino, make sure they aren't on any blacklists.
If your website is found on this list, it is best to play elsewhere.
The Wrap Up
At the end of the day, the most important factor when determining which online casino to game with is trustworthiness. In an ever expanding, multi-billion dollar industry, there can be a lot of misleading information and noise out there on the internet. Accordingly, it has become necessary to use third party sites that vet and review online casinos as they spring up.
There s a litany of information about online casinos, sportsbooks, and internet gaming in general. You can organize lists by country, ranking or safety. Likewise, you can also organize the bad casinos in an easy to search list. This allows gamers to make informed decisions when depositing their money.
Having a resource which can be used to identify trustworthy websites is a godsend for the layman gambler. The world of online gambling is widespread and intimidating, with lots of time and effort going into ripping off the consumer. Before making a bet, make sure to check out which sites are on the blacklist and/or are trusted casinos.