How and Where to Bet on UFC Fight Night 169

UFC Fight Night 169 goes down in Norfolk, Virginia, this Saturday night.
The bout is headlined by a UFC flyweight title clash between Joseph Benavidez and Deiveson Figueiredo. The co-main sees Felicia Spencer go at it with Zarah Fairn dos Santos.
As usual, I'm going to breaking down some great odds, bets, and sleepers ahead of the big night of action. And let's not forget that I will also be explaining, for you, where to bet on Fight Night 169.
I'm sure that anyone betting on the fights this coming Saturday will find something below.
So, keep reading, ladies and gents, for everything you need to know about how and where to bet on UFC Fight Night 169.
Here's Where to Bet on UFC Fight Night 169
Ask any experienced bettor what the most important things about betting online are, and the chances are that they will tell you that safety and security rank up there.
So, if you are betting on UFC Fight Night 169, choosing the right site is probably the best way to ensure that you are protecting yourself at all times.
The UFC betting sites we rank are nothing short of 100% safe, secure, and reliable. After all, that's what we look to ensure before we even dream of recommending them to you.
Them, being a plural, of course, because there is more than one site worthy of recommending. The best part of it is that you can sign up with as many of the sites above as your heart desires, providing they accept players in your jurisdiction.
That means the best odds, markets, and bets on UFC events. You can compare odds by shopping around, too, giving you more control over your bets.
If you would like to learn more about how we do our thing, head over the leading UFC betting sites for an explanation.
Speaking of odds, here are the particulars for UFC Fight Night 169, which come courtesy of Bovada.
UFC Fight Night 169 Odds
Benavidez vs. Figueiredo; Benavidez -145, Figueiredo +115
Spencer vs. dos Santos; Spencer -800, dos Santos +500
Cuțelaba vs. Ankalaev; Cuțelaba +175, Ankalaev -225
Anderson vs. Viana; Anderson -235, Viana +185
Dawson vs. Minner; Dawson -500, Minner +350
Silva vs. Phillips; Silva -125, Phillips +105
Allen vs. Breese; Allen +105, Breese -135
Tybura vs. Spivak; Tybura -110, Spivak -120
Pena vs. Garcia; Pena -280, Garcia +220
Griffin vs. Brown; Griffin -135, Brown +105
Cruz vs. Carlyle; Cruz -185, Carlyle +150
Naurdiev vs. Brady; Naurdiev -125, Brady -105
So, the big fight this coming Saturday is the main event between Joseph Benavidez and Deiveson Figueiredo. Benavidez comes in as the -145 favorite, but Figueiredo, at +115, will be fancying his chances.
In the co-main, Felicia Spencer is a huge -800 favorite to beat Zarah Fairn dos Santos, who comes in at +500.
Across the rest of the card, the fights are, for the most part, very close.
There is some great matchmaking on show this Saturday night. But the question is, who wins?
UFC Fight Night 169 Predictions
Ankalaev to Beat Cuțelaba by Decision
Anderson to Beat Viana by TKO
Dawson to Beat Minner by Submission
Silva to Beat Phillips by Decision
Breese to Beat by Decision
Spivak to Beat Tybura by Submission
Pena to Beat Garcia by Decision
Griffin to Beat Brown by Decision
Cruz to Beat Carlyle by Decision
Naurdiev to Beat Brady by KO
You should check out a little thing I recently did regarding my predictions for all UFC Fight Night 169 winners.
In that piece, I provide a rationale for all of the predictions above. Needless to say, it's well worth a read if you are planning on betting on a few fights or are just a little unacquainted with some of the fighters above.
Even if you know these fighters inside out, this card has some of the best matchmaking we have seen in the UFC for a while.
So, expect some very tight fights.
Best Bets for UFC Fight Night 169
Joseph Benavidez to Win by KO/TKO/Submission/DQ +400
Felicia Spencer to Win by KO/TKO/Submission/DQ -225
Magomed Ankalaev to Win by Decision +240
Grant Dawson to Win by KO/TKO/Submission/DQ -188
I can't wait for the main event between Benavidez and Figueiredo.
This UFC flyweight title fight can, in my opinion, inject a little more relevance into the division. Especially since Demetrious Johnson and Henry Cejudo have moved on to ONE FC and the UFC's bantamweight division, respectively.
But Spencer vs. dos Santos is also going to be an interesting fight.
Can the former Invicta FC featherweight champ put a clinic on, as the bookmakers expect her to do?
Well, before you go with Benavidez, Spencer, Ankalaev, or Dawson from my choices above, read my UFC Fight Night 169 best bets piece for a rundown on why I have chosen these guys to get the job done.
These are four solid wagers to place, and the odds are pretty good. However, if you are looking for majorly attractive odds and a parlay, keep reading.
UFC Fight Night 169 Sleepers/Value Picks
Deiveson Figueiredo by KO/TKO/DQ +450
Zarah Fairn dos Santos to Win by KO/TKO/DQ +1200
Megan Anderson to Win in Round 2 +450
Figueiredo to beat Benavidez is not a bad bet to make, especially if you are backing the Brazilian stoppage king to get the job done inside the distance.
But there is no doubt that Zarah Fairn dos Santos' odds of +1200 to stop Felicia Spencer is the big value bet here.
If you want to know more about these bets — and my pick for Megan Anderson to win her fight in the second round — you should read about the best UFC Fight Night 169 sleepers and value bets.
Oh, and there are very impressive odds on a parlay in there for you, too.
Looking Forward to the Fights?
Well, I hope you are as excited as I am for the fights as I am.
Will Benavidez win that long-awaited title? Can Spencer show the world that she is a legitimate threat to Amanda Nunes?
These are just two of the questions I have on my mind ahead of Saturday night's fights in Norfolk, Virginia.
It's going to be fun finding out the answers, that's for sure.
September
Casino of the Month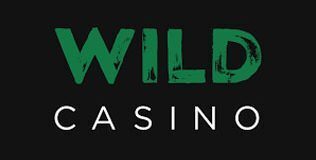 Welcome Bonus
250% up to $5,000