How and Where to Bet on UFC 249 – Top Betting Sites, Odds, Predictions, Best Bets, and Value Picks

UFC 249 betting markets are absolutely on fire right now, especially since the promotion is putting on fights at a time when the general public is being starved of most other major sports. Shock horror, right?
But even with a deluge of casuals flocking to the top UFC betting sites, not a lot will change for us hardcore fans. Firstly, we have a monstrously good card to look forward to on Saturday, May 9, in Jacksonville, Florida. This event is so good that most of the prelims/early prelims could headline a card.
But you probably already know that, right? Seeing as this is the biggest event in world sports in quite some time, UFC 249 does not need to be sold. It sells itself. So, regardless of whether you are a long-time fan or a casual, what we can all agree on is that this event is going to be absolutely lit.
If you're looking for how and where to bet on UFC 249, I've got everything you need right here. From the where (best sites for UFC betting) to the how (the best UFC 249 bets), you can sit back and allow me to walk you through what you need to know about Ferguson vs. Gaethje, Cejudo vs. Cruz, and much more.
Where to Bet on UFC 249
First things first — getting your hands on the best UFC 249 odds, bets, and markets depends on the quality of the sites you bet on.
It goes without saying that if you are new to sports betting, it pays to do a little research into the safety and caliber of any site before you put your money down. More than this, trusting the experts who have done professional research on these sites is advisable.
With that said, before you start making your picks and placing your bets on UFC 249, head over to our UFC betting sites page. You'll find a number of recommended sites that should keep you happy in the long run.
Did someone say odds for UFC 249?
UFC 249 Odds
Ferguson vs. Gaethje; Ferguson -172, Gaethje +147
Cejudo vs. Dominick Cruz; Cejudo -209, Cruz +179
Ngannou vs. Rozenstruik; Ngannou -270, Rozenstruik +230
Stephens vs. Kattar; Stephens +195, Kattar -230
Hardy vs. De Castro; Hardy -212, De Castro +182
Cerrone vs. Pettis; Cerrone +118, Pettis -138
Oleinik vs. Werdum; Oleinik +265, Werdum -315
Esparza vs. Waterson; Esparza -151, Waterson +131
Hall vs. Ronaldo Souza; Hall +105, Jacare Souza -125
Luque vs. Price; Luque -280, Price +240
Mitchell vs. Rosa; Mitchell -158, Rosa +138
Spann vs. Alvey; Spann -410, Alvey +310
The odds above are taken from the BetOnline sportsbook. Just keep in mind that they are subject to change.
I have noticed a little movement in the odds since they were released, especially with the main event between Ferguson and Gaethje. This is set to be an absolute barnstormer that many believe could go either way. However, I am backing Ferguson, with confidence, to get the job done.
As you can see from the list of odds above, almost every fight is fairly even. This should make for a superbly entertaining card but might also trip a few people up when trying to make their picks for the fights.
If that sounds familiar, check out my predictions below.
UFC 249 Predictions
Stephens to Beat Kattar by KO/TKO
Hardy to Beat De Castro by KO/TKO
Werdum to Beat Oleinik by Decision
Waterson to Beat Esparza by Decision
Jacare to Beat Hall by Decision
Luque to Beat Price by Submission
Mitchell to Beat Rosa by Decision
Spann to Beat Alvey by KO/TKO
What do you make of my calls? You might agree with me 100%. But perhaps you aren't entirely convinced. If that is the case, you can check my UFC 249 predictions for every fight for more on why I fancy the results above.
If you still disagree, that's cool. No hard feelings at all. Maybe we are on the same page with some of our UFC 249 bets, though. Check out mine below.
Best Bets for UFC 249
Ferguson to Beat Gaethje by KO/TKO/DQ (+240)
Cejudo to Beat Cruz (-235)
Ngannou to Beat Rozenstruik by KO/TKO (-150)
Hardy vs. De Castro Under 1.5 Rounds (+130)
In my best bets for UFC 249 piece, I picked out the four results above.
Ferguson to beat Gaethje will surely be a popular pick, but odds of +240 are more appealing than the moneyline. It is doubtful that Gaethje will have the gas tank to go the full five rounds with Ferguson, and I see the former interim lightweight champ getting to him in the third.
I have gone for Cejudo beat Cruz, and taking the moneyline here might be the best option.
You can read about these two picks as well as Ngannou vs. Rozenstruik and Hardy vs. De Castro by following the link above.
UFC 249 Sleepers/Value Picks
Pettis to Beat Cerrone in Round 1 (+350)
Waterson to Beat Esparza (+137)
Ngannou to Beat Rozenstruik in Round 2 (+450)
Stephens to Beat Kattar (+197)
Those looking for value could do worse than the four bets above.
First up, I chose Pettis to beat Cerrone in the first round at +350. Not only did Pettis pull this off in the first match, but Cerrone is a notoriously slow starter who has lost his last two in the first stanza.
Waterson's odds to beat Esparza (+137) are also pretty good and deserve a mention. The biggest odds here, however, involve Ngannou stopping Rozenstruik in the second round (+450).
You can read more on these picks, as well as Stephens vs. Kattar, in my UFC 249 sleepers and value bets piece.
The Wrap Up
And with that, I'm sure you now have everything you need for betting on UFC 249.
Oh, I almost forgot. We have UFC Fight Night 173 and 174 coming up next week, so make sure you keep your eye on the UFC/MMA section of our blog to get the best odds, bets, and previews for the likes of Smith vs. Teixeira and Overeem vs. Harris!
AUGUST
Casino of the Month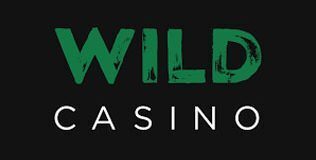 Welcome Bonus
250% up to $5,000
Read Review
Visit Site