How and Where to Bet on the Royal Wedding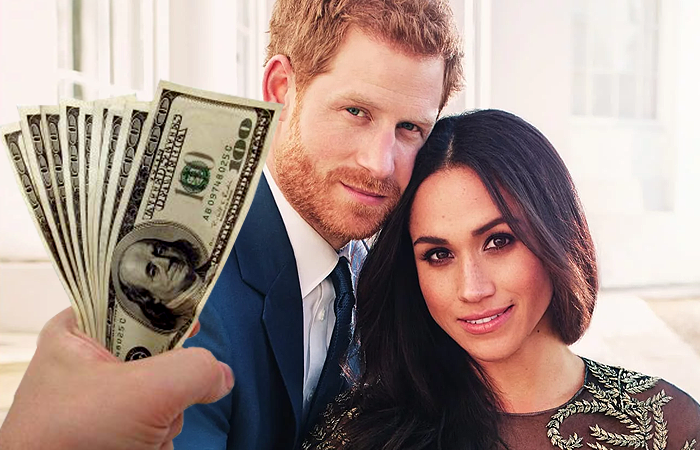 Royal betting may bring to mind images of royal flushes on video poker machines or in poker tournaments.
But this week, royal betting is in full gear, and it has nothing to do with a deck of cards.
We're talking about the Royal Wedding of Prince Harry to American-born Meghan Markle on Saturday, the 19th of May. Half of all residents in the UK, as well as two billion people around the world, are expected to tune in to the famous exchange of vows.
Whenever love is in the air or a future baby is a possibility, the bookmakers are coming up with odds on everything from names to dates to obscure predictions like whether or not Prince Harry will be clean-shaven.
Brits may be particularly passionate, but Americans and Royal watchers around the world are fascinated with this family. As magazine covers are scooped up, discussions are in full gear at the pub, and wedding mementos have been in shops since the engagement was announced, it only makes sense that bookmakers would get in on the action.
Novelty bets aren't anything new. In fact, we have an entire section dedicated to novelty and entertainment betting sites.
The Royal Wedding propositions take novelty bets to a whole new level, though. Whereas you typically predict a winner of an election or who will be left standing in a reality show competition, the wedding is like the Super Bowl. The list of possibilities goes on and on.
Just as you have Super Bowl predictions on the coin toss or who will sing the National Anthem, the Royal Wedding allows you to forecast similar types of things. Books are listing the artist for the first dance, the designer of Meghan's dress, and the color of the Queen's hat, to name just a few.
Prince Harry isn't a new name with bookmakers. When Prince William married Kate Middleton in 2011, oddsmakers were giving 100/1 that Prince Harry would drop the wedding ring. It didn't happen, by the way.
This year, though, Prince Harry is front and center. Punters are putting down real money on his attire, medals, and facial hair. They're also predicting if Meghan Markle will arrive on time, who will walk her down the aisle, and the look of her tiara.
About the Wedding
The wedding has been 22 months in the making. In July 2016, Harry and Meghan went on a blind date that was set up by a mutual friend. Although they were both apprehensive, so they just met up for a drink, they immediately made plans to get together again the next day.
Meghan
Rachel Meghan Markle is a California girl born in 1981 and raised in Los Angeles. She graduated from Northwestern University with a degree in Theater and International Studies.
Although she had roles in films like Horrible Bosses, Meghan is best known for her seven-year stint on the televised legal drama Suits.
Harry
Prince Harry is not only Princess Diana and Prince Charles' second son. He's famous in his own right. Harry's formal name is Henry Charles Albert David, and he was born in September 1984.
Harry embarked on a military career including official training at the Royal Military Academy Sandhurst. While he served two weeks in Afghanistan in 2007 to 2008, an Australian magazine publicized his location, and he had to be pulled out for a few years.
He did return for 20 weeks in 2012 and 2013 with the Army Air Corps, and then eventually finished his service in 2015.
Harry has been active in many charitable activities. He and his brother, Prince William, set up The Foundation of Prince William and Prince Harry in 2009 to help forward their participation in various worthwhile causes.
Royal Commitment
In November of 2017, a year after their relationship was first made public, Clarence House announced the engagement of Prince Harry and Meghan Markle. The ring was custom-designed by Harry. It includes a large diamond from Botswana along with two smaller diamonds from his mother, Diana's, jewelry collection.
As Harry is sixth in line for the British throne, he had first to obtain permission from his grandmother, Her Majesty Queen Elizabeth II, to marry under the Succession to the Crown Act 2013. The Act states that the first six in line must obtain sovereign consent.
Wedding Preparation
Meghan Markle has not only been busy with "princess lessons," but she's also been preparing to join the exclusive Royal family since the announcement of the engagement.
The first step was to begin the year-long process of becoming a British citizen. Then, in March 2018, she was baptized and confirmed into the Church of England at St James's Palace.
The Wedding
Windsor will be busier than ever with the May 19th wedding scheduled for St George's Chapel at Windsor Castle.
Prince William was selected as the best man, and 600 people are on the guest list for the ceremony and first of two receptions. There's also a second reception scheduled for later in the evening with 200 close friends on the invite list.
The Royal Wedding will be covered on major networks in the UK, US, Canada, New Zealand, and Australia. Americans will need to stay up all night or wake up especially early, as the coverage starts at 4:00 am (EST) on CBS.
Royal Wedding Bets
Most novelty or entertainment bets are known as props (proposition bets) or specials. They're predictions about upcoming events that can run the gamut of the expected to the peculiar. Bookmakers can get very creative when it comes to props.
Americans are currently staking their dollars on who will walk Meghan down the aisle now that her father might not be attending the festivities. Odds are also posted on whether or not the bride will show cleavage and who will say "I do" first.
But the attention from the United States is nothing compared to what's happening in the UK. The souvenirs are on full display in every gift shop, and millions will be lining the streets to catch a glimpse of the happy couple and the first kiss.
When it comes to betting, every UK bookmaker online and on High Streets has a massive list of wedding odds posted. The available wagers include the following.
Will Prince Harry be clean-shaven?
Who designed Meghan's dress (a highly-kept secret!)?
Will former US President Obama be in attendance?
Will Meghan be on time for the ceremony?
Who will walk the bride down the aisle now that Mr. Markle will not be attending?
What will be the color of the Queen's hat?
Who will be the artist of the first dance song?
Will it rain on the 19th?
What have they selected for the first course at the reception?
How long will the first kiss last?
Will the wedding gown be white?
Will Ed Sheeran be performing?
Will the Spice Girls be performing?
How will Prince William's hair be styled?
How many worldwide viewers will tune in to the wedding?
Two Events on One Day
Best man Prince William ended up with a dilemma regarding the 19th of May. Not only is it his brother's wedding, but it's the final match of the 2017-2018 FA Cup, the world's oldest football cup competition held at Wembley Stadium.
Manchester United and Chelsea will be facing off, and as President of the Football Association, William is an annual attendee. Hmmm…what to do?
Of course, you don't have to choose between one or the other from a betting perspective. You can wager on both with ease. We've even got a betting preview of the FA Cup Final to help you pick your bets.
The Royal Wrap
Royal betting captures the attention of regular punters as well as first-timers. You don't have to be a betting enthusiast to predict the color of the Queen's hat. So, it's an opportunity for brand new bettors to have some fun and possibly win a bit of money.
Most online sportsbooks offer welcome bonuses to new players. The Royal Wedding could be an ideal opportunity to register a new account and take advantage of a free bet or other reward or incentive.
While UK bookmakers will have the most extensive betting options, global eyes are on the event, and international sportsbooks are in on the action as well.
You can shop around to find the most obscure predictions or look for the best odds. But you should be able to find something in the "Futures and Props" area in most online books.
If you end up missing your window of opportunity for the Royal Wedding, have no fear. Bookmakers are already laying odds on when the first baby will arrive.