How Ajax Is Competing With Europe's Elite Teams in 2019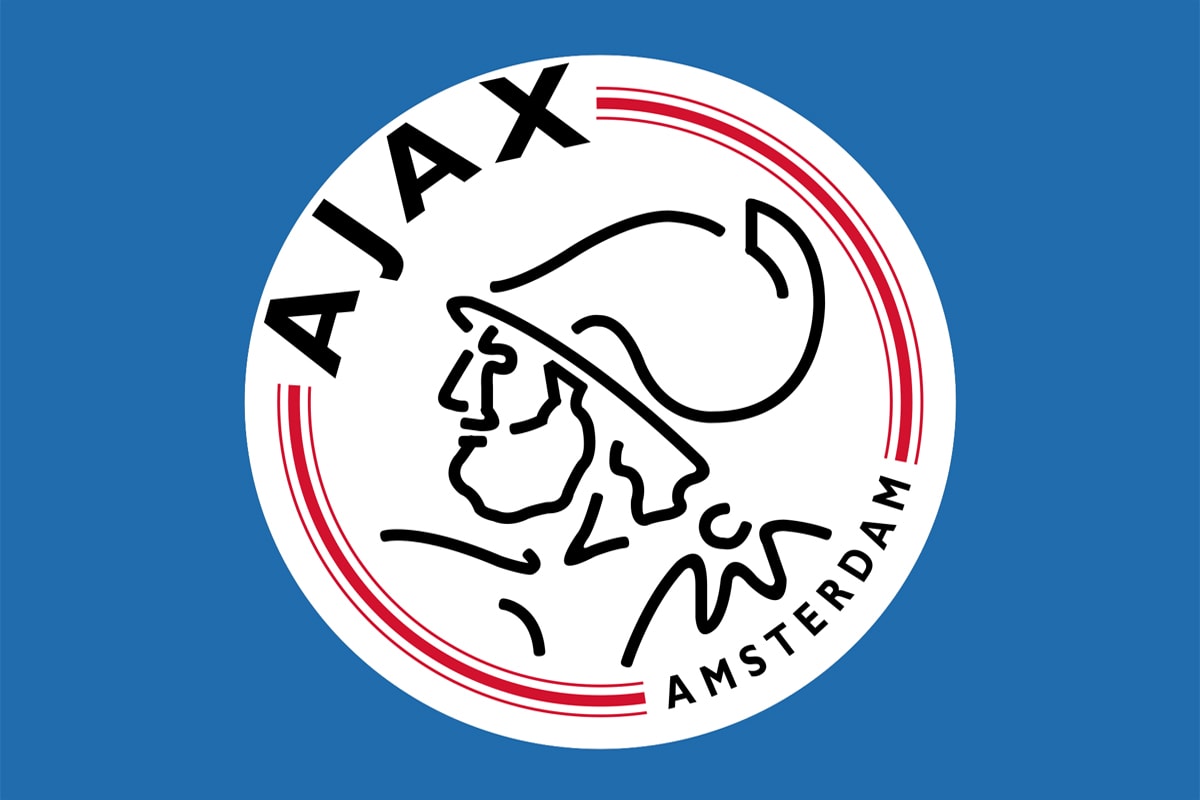 It's safe to say that Ajax has captured the imagination of soccer fans around the world with their stunning assault on this season's UEFA Champions League.
Not since the glory days of the mid-1990s has the Dutch team made it this far in Europe's elite club soccer tournament.
Back then, of course, de Godenzonen featured the likes of Edgar Davids, Patrick Kluivert, Clarence Seedorf, Frank Rijkaard, Marc Overmars, and Frank de Boer among other now-legendary, world-class stars.
What makes Ajax's unlikely run to the semi-finals of this year's tournament so notable is the lack of players in that category.
While there are a number of exceptionally talented individuals in the ranks of the Amsterdam-based outfit, this young, intrepid team seems greater than the sum of its parts.
Real Madrid and Juventus certainly learned this the hard way, crashing out in the last 1 and quarter-final rounds to Ajax, respectively.
Madrid, who was aiming for their fourth consecutive Champions League title, was put away by the Dutch club in dramatic style in March.
Juventus, led by the brilliance of Cristiano Ronaldo, also fell to the sword against the underdogs with an average age of less than 24.
With the likes of Madrid and Juventus — in addition to tournament favorites Man City — out of the reckoning for the title, it is perhaps no surprise that questions are being asked of just how Ajax has managed to achieve such a feat.
Especially since the team has not won anything in five years.
A Season to Remember
There are fewer prospects as equally frightening to the opposition as they are spectacular than a young, confident team that enjoys its soccer.
If there is anything that can be said for the Dutch team right now, it is that they look like a team relishing their soccer. That and taking tangible pleasure in scaring the absolute bejesus out of Europe's elite clubs.
As such, this will certainly be a season to remember for "Baby Ajax," wherever the team might place in the Champions League and Eredivisie (Dutch league). They have proven that the combination of youthful exuberance, a happy team ethic, and the willingness to work as a unit can yield positive results.
When contrasted with clubs like Manchester United or Real Madrid — who feature teams of multi-million-dollar, spoiled prima donnas that wouldn't know the meaning of the word passion — the Ajax boys appear full of life.
And why not? This is a club that is led by a 19-year-old captain in Matthijs de Ligt and characterized by their potential rather than their ability in the present tense. Well, that was until they put it up to the big boys and failed to blink when faced with names like Ronaldo, Bale, Dybala, Benzema, Kroos, Modric, and the rest.
One of the most heart-warming scenes of their run in this year's tournament was watching the group of Juventus fans who had remained in the stadium to applaud the Ajax team from the stands.
All across the global soccer community, players, pundits, and fans are doing the same thing.
Yes, the spotlight is on this tremendous band of upstarts, but is the semi-finals the best they can hope for? Can they really overcome Tottenham Hotspur, yet another team with a wage budget that makes their own look paltry in comparison?
Can Ajax Reach the 2019 Champions League Final?
All odds in this post are provided by Bovada sports and while accurate at the time of writing are also subject to change. Check out our list of recommended sports betting sites for other online sportsbooks and bookmakers who also offer the betting markets I cover on this page.
Ajax to Reach the 2019 Champions League Final
-125
I don't believe that there is anyone with reason to suspect Ajax will fear Tottenham Hotspur in the semi-finals of the Champions League.
As previously mentioned, they have essentially knocked out two of the pre-tournament favorites in Real Madrid and Juventus and will be more than confident of dispatching the English club, too.
When you think about it, the Ajax team has not been riding their luck, so to speak. In Turin against Juventus — as they also did in Madrid in March — Ajax was clearly the better outfit, on both occasions.
This is despite the fact that their star forward is Dusan Tadic — a former Southampton player — and their leader, De Ligt, is two years away from the legal drinking age in the U.S.
Oh, and get this: The entire team cost half of the $110 million that Juventus paid Real Madrid for Ronaldo.
Their wage budget is peanuts compared to teams that regularly inhabit the Champions League knockout rounds, and they don't exactly have great form in the competition over the past couple of decades.
Still, none of this is of concern to a collective of players who have no frame of reference at these dizzying heights. With no concept of failure, there is no fear of falling whatsoever. This can, of course, trip them up, but on the other hand, success can truly be the tonic for the class of 2019.
But can Ajax make the final?
Well, I believe Ajax can indeed make the final. However, I have broken things down in more detail as to why it could be an uphill battle for the Dutch team in my Tottenham Hotspur vs. Ajax Champions League betting preview.
Be sure to check out my preview if you are betting on the big game.
What If Ajax Can Overcome Tottenham?
If Ajax can beat Tottenham over two legs, they will find themselves in a Champions League final for the first time since 1997. To put that into context, a large number of their squad players weren't even born when Ajax lost 4-2 on penalties to Juventus at the Stadio Olimpico in Rome.
There is no doubt that Ajax's philosophy in this season's tournament up to now has worked incredibly well. Yet, still, there will be many — myself included, it must be stated — that have to take the age of the team into consideration.
The fearlessness that Ajax has displayed will no doubt be there against Spurs, but is there enough experience in the squad to steady the boat should they suffer a bad start?
We know that de Ligt, at just 19, is a player that is wise beyond his years. Beside him, he has the former Manchester United defender Daley Blind, who is 29.
Blind, son of the captain of the 1995 Champions League-winning team, Danny Blind, broke the club's transfer record at over $18 million and has justified his price tag with invaluable contributions to the team where he began his career.
As with Tadić, Blind has the experience of playing in the Premier League, and as the "older" of the players, these two will provide that stability.
They have their eyes on winning this trophy; that's for sure.
The Big Players
While it may be a little harsh on the rest of the team to single out just five of their key players, I'm going to do so anyway.
Yes, this is a team sport, but the following five guys have been crucial to Ajax's success in the Champions League this year.
Matthijs de Ligt
Is this guy really 19? I hate to keep bringing his age up, but it is nothing short of astounding how mature de Ligt is for a teenager.
When you look back at Ajax's unlikely win in the Santiago Bernabeu in the last 16 of the tournament, the captain was rock solid. In Turin against Juventus, he kept it tight at the back and even went on to score the winner.
Those prophesizing in favor of de Ligt becoming one of the best defenders on the planet might as well claim that the internet might have potential. There is no doubt that this impressive center back is well on his way to a stellar career with one of Europe's top clubs.
Technically, physically, and mentally gifted, this is a player that soccer fans might as well get used to seeing at this stage of the Champions League for years to come.
Dusan Tadic
Ajax's star recruitment may be 30 years old, but he plays with the energy and spark of a player years younger. Perhaps the youth around him is rubbing off a little.
Tadic has already repaid the $13 million transfer fee with his extraordinary returns for the club this year. He has 29 goals and 16 assists in all competitions, with six of those strikes coming in the Champions League.
The Serbian has been a revelation this year having moved from Southampton after four years in England. While he was a very popular figure at The Saints when he arrived, his form was never exactly consistent.
At Ajax, he seems to have found the right club that can afford him the freedom he so clearly thrives on.
Frenkie de Jong
There is a certain bittersweet feeling when watching de Jong do his thing for Ajax this year.
That is because the star of Ajax's midfield will be playing in the colors of Barcelona next season. Both clubs agreed on a transfer fee of over $84 million for the incredibly gifted youngster, which will certainly pique the interest of Luka Modric and a number of Real Madrid's other stars.
Modric was turned inside out by de Jong in the last 16 tie in March and will be going up against him again, surely, in 2019/20.
There are many who believe de Jong to have the potential of other past Dutch greats. At just 21, he has a bright future ahead of him, although he would surely like nothing more than to lead Ajax to Champions League glory before he sets off to fulfill that promise.
Hakim Ziyech
Another import that has slotted into the astounding emergence of talent at Ajax is Moroccan international Hakim Ziyech.
His partnership with Dusan Tadic has been hugely integral to Ajax's success so far, and he is another player that could see his heroic efforts lead to a transfer away from the club he joined in 2016.
Ziyech has enjoyed the best period of his Ajax career this season, and this is more than likely due to his fantastic relationship with Tadic.
While clubs have been keeping an eye on the 2016/17 and 2017/18 Dutch player of the year since his days at Heerenveen, his exploits in 2019 will surely see Ajax presented with a few serious bids in the summer.
Noussair Mazraoui
At just 21 years old, Noussair Mazraoui already looks destined to be one of the best fullbacks in world soccer.
A product of the Ajax youth academy, Mazraoui took a little longer than some of his teammates to indicate his true talents. In early 2018, he did enough to earn the attention of team coach Erik ten Hag and has not looked back since.
Mazraoui has been at the heart of many of Ajax's big performances this season and has even contributed goals against Bayern Munich and Benfica in the group stages.
Can Ajax Keep Hold of These Players?
We already know that de Jong is off to pastures new next season, but can Ajax really hold onto the other key men on this list?
Starting with de Ligt, it is difficult to see him not outgrowing his hometown club. Although he is fiercely loyal to Ajax and is clearly happy there, he will invariably outgrow the club and want to test himself at the highest levels of European club soccer.
A potential rendezvous with current teammate de Jong is a possibility.
Next up is Tadic, who I believe will stay with Ajax for the foreseeable future.
The Serbian has shown his quality this year and is clearly loving life at the Johan Cruyff Arena, which certainly helps. At 30, you cannot see many more transfers in his future, and he will likely stay in Amsterdam as long as his talent suits the club.
The same cannot be said with confidence for Hakim Ziyech and Noussair Mazraoui, however.
These two are excellent talents who will, like de Ligt, have an army of suitors swarming around them when the season is over.
If Ajax is to go all the way and win the Champions League this season, they could be sold before their feet hit the tarmac at Amsterdam's Schiphol Airport on their return from Madrid.
Can Ajax Win the 2019 Champions League?
Ajax to Win the Champions League
+450
I am struggling to think of a genuine soccer fan who would begrudge Ajax's young guns a victory in this year's competition.
Well, providing you disregard the diehards of Barcelona, Liverpool, and Tottenham. That said, you would probably find a considerable number of those same fans who wouldn't feel as bad if they went out to the Dutch outfit.
The romance of unlikely cup competition runs often lends itself to a certain brand of sportsmanship. This extends to supporters, too. For proof of this, you only have to look back to Juventus fans giving a standing ovation to the Ajax team at the end of the Champions League quarter-final loss.
As we know, romance doesn't win competitions. It takes skill, hard work, and the right amount of luck. If this is to be Ajax's year in the Champions League, each and every member of the team will need to pull out another three big performances and hope that luck is on their side.
If you are betting on Ajax to win the Champions League, you can get odds of +450 with Bovada.
Had you backed the Dutch team to win at the start of the competition, you could have received odds of up to +10000.
As you have probably guessed, bookmakers didn't give Ajax a chance of winning the Champions League in the early stages of the tournament.
If you are still unsure of betting on Ajax, I would suggest giving my colleague's in-depth piece on who will win the 2019 UEFA Champions League a read. Here, you will find a very interesting breakdown of the teams who look a little more likely to lift the trophy in May.
Of course, Ajax is chasing silverware domestically as well as continentally this season.
Will Ajax Win the 2019 Eredivisie?
Ajax to Win Eredivisie
-165
Bovada believes Ajax will end a five-year drought to capture this year's Eredivisie title. PSV, the reigning champions and Ajax's rivals for the title, come in at +125.
The race for the title has been a gripping one, with PSV looking very close to pulling away in March. Having held a five-point lead over Ajax, PSV blew it.
With a few less than favorable results — which included losing 3-1 to their rivals and drawing with Vitesse — Ajax scraped to the top of the league on goal difference.
The Dutch FA's decision to scrap a round of games ahead of Ajax's crucial Champions League semi-final first leg will be a huge boost for the club. As the Amsterdam-based team was set to play just two days before the European tie, the decision to reshuffle the fixtures allows them to rest their players ahead of the game.
Ajax is a team that has a lot of quality but not a great deal of strength in depth.
This season, they have been lucky not to lose the likes of Tadic, de Ligt, de Jong, and Ziyech to injury. Without these players, we would be unlikely to see the major progress they have made in the Champions League this year.
The same applies to the Eredivisie — if they can keep their best players fit and healthy, they will be very hard to stop.
Given the run of games both Ajax and PSV have, and with the former full of confidence and the latter looking shaky, I would favor Ajax to become champions.
After five years, it's about time.
Final Thoughts
Ajax is the team that no one asked for but that everyone is just delighted to have around.
This young team has been a breath of fresh air in the Champions League this season, capturing the imagination of fans across the globe.
With an excellent structure facilitating the blooding of some of Europe's most promising young talent, this famous club is turning heads on the continent. With more and more teams looking for quick-fix imports, Ajax has shown that a strong academy and investment in youth can pay off.
There is no doubting just how talented this team is, and I am sure we will see many of these Ajax players go on to establish themselves among the elite of Europe.
Perhaps they will not have to wait longer than May to get their hands around the cup…