Hide Bonus Offers
| | | | | |
| --- | --- | --- | --- | --- |
| #1 | Bovada Sports | 50% Up To $250 | Visit Site | Bovada Sports |
| #2 | BetUS | 125% Up To $2,500 | Visit Site | BetUS |
| #3 | MyBookie | 100% Up To $1,000 | Visit Site | MyBookie |
| #4 | Everygame | 100% Up To $500 | Visit Site | Everygame |
| #5 | BetOnline Sports | 60% Up To $1,000 | Visit Site | BetOnline Sports |
The Houston Rockets are Legit Contenders in the West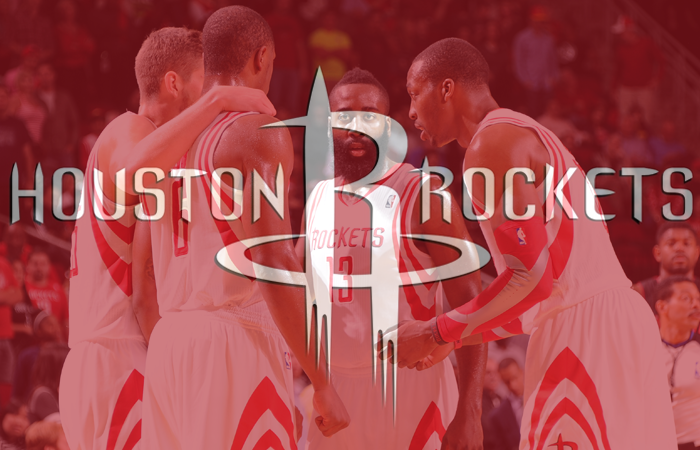 If James Harden had not done enough in the Regular season by averaging 29.1 points and 11.2 assists per game for the Rockets. His first game of the 2017 playoffs continued to show his growth, skillset, and domination in the League this year. Harden is playing the best basketball of his career being put into consideration as one the best, if not the best guard (offensively) in the NBA.
Yep Russell Westbrook was the first player since Oscar Robertson in the 1961-62 season to average a triple-double. His regular season performance was something we will not see again for quite some time, but it was his friend, former teammate, and fellow MVP candidate who was stealing the show in Houston. The past two games, Harden proved he was playing at a level to be the best player in the league.
Harden Struggled from Beyond the Arc in Game 1 But…
He is known for his shooting but in Game 1 Harden would have one of his poorest shooting nights. In a game where he went 3-11 from beyond the arc but found other ways to score, driving to the basket and inside the paint, he dominated the game. Harden is versatile and smooth; he scores at will any way the D will give him.
Harden was still dominant by going into the paint and scoring almost half (18 points) of his game-high 37 points. He sliced through every defensive scheme Oklahoma City threw at him whether it be a double team or switching their big men on him from the screen and roll, it did not matter.
In game two Harden struggled slightly from the field, going 7-17 but the Thunder were hounding him all night with Andre Roberson. He was still able to score 35-points going 18-20 from the foul line. He is showing the control needed in taking better shots and going to the basket, not forcing many shots unlike his former teammate Russell Westbrook.
Ability to Distribute the Ball
Harden displayed another valiant scoring effort in game 1 but he was also able to distribute the ball. He went on to dish out 9-assists by using the drive and kick to his advantage. He continued to prove that scoring 30-plus points and get his teammates involved is not a hard task at all.
In game 2 the star struggled to stay away from turnovers as he went on to have 7 compared to 8 assists. The thunder certainly did a better job nagging him with Roberson on the night.
The other MVP candidate Russell Westbrook did all he could to keep both games close, but Houston pulled away to go up 30-points in game 1. Both teams would resort to their bench players and Westbrook would sit after his first game in the playoffs without Kevin Durant.
Yes, Russ had a 51-point triple double in game 2, but take a look at his stat line and you can see that he needs help! He cannot win being the only star player on his team, he needs other role players and honestly he doesn't make the guys around him better, instead they cater to him.
In game two Westbrook shot a ridiculous 43 shots from the field. In the 43 shots was a streak of 13 missed field goals in the fourth quarter. I get that he doesn't have much help but in reality what other "star" does James Harden have? He doesn't have anywhere near the star power LeBron and Steph have around him but manages to win.
Key Role Players in the First 2 Games
In the first two games, Houston's role players have been key to their success on both ends of the ball. Whether you are looking at Patrick Beverly's constant hustle, Clint Cappela's ability to rebound and protect the rim, or their bench players picking up the slack. The Rockets have had help from all directions these first two games, if they can continue to succeed the Western Conference Finals are certainly within reach.
Russ nagged, shadowed, and whatever else you want to call it by Houston's hustle man Patrick Beverly struggled. He held Westbrook to 6-23 shooting for only 22 points, but the biggest stat was Westbrook's nine turnovers in Game one.
His hardnosed defense was not the only benefit Beverly brought to the game as he went onto score 21 points and 10 boards in game 1 he was the Rockets spark on both ends of the ball. He showed grit and flashes of an offensive game that Houston hopes he can provide throughout the playoffs.
Beverly is known to be a hustle guy that is going to get in the head of opposing team players more specifically their best scorers. He is an in your face type defender, not giving his counterpart any room to breathe. Beverly has not been the most popular guy because if his style, but it works for him and the Rockets. They need him to continue locking down Westbrook, so they can move onto the second round and hopefully a matchup with Steph Curry after that.
Consistent Help for Harden
Game 1
Other than career game for Beverly, the Rockets received help from the bench as well. In all Houston would have five players in double figures, two of which would be bench players Nene Hilario (15 points and 5 rebounds) and Lou Williams (11 points), the other starter in double figures was Clint Capela with 14 points. The Rockets looked like a team that can play with the Spurs and Warriors in the next couple of rounds.
Led by Williams and Harden the Rockets would run away with a 31-point victory the largest margin of any 2017 first round game.
Game 2
In Game 2 the Rockets were able to get sold performances out of Eric Gordon (22 points), Lou Wiliams (21 points) and Patrick Beverly (15 points) these three were able to provide the support Harden needed and continued to show what they are the real deal on offense .
This team showed grit in game 2, they were down the entire game until their 4th quarter come back to gain a 2-0 lead. Harden and the Rockets were able to overcome the best scoring triple-double performance in NBA history to fight back, make stops and shut Westbrook down in crunch time.
The Rockets are clicking at the right time. They did not blow the Thunder out on Wednesday night but they found a way to win.
There is no one defender that can stop James Harden on nightly basis, Kawhi Leonard included.
A semi-final matchup between the Rockets and Spurs will be fun to watch!