Hide Bonus Offers
| | | | | |
| --- | --- | --- | --- | --- |
| #1 | Bovada Sports | 50% Up To $250 | Visit Site | Bovada Sports |
| #2 | BetUS | 125% Up To $2,500 | Visit Site | BetUS |
| #3 | MyBookie | 100% Up To $1,000 | Visit Site | MyBookie |
| #4 | Everygame | 100% Up To $500 | Visit Site | Everygame |
| #5 | BetOnline Sports | 60% Up To $1,000 | Visit Site | BetOnline Sports |
Are the Houston Astros the Cream of the Crop in the 2019 MLB?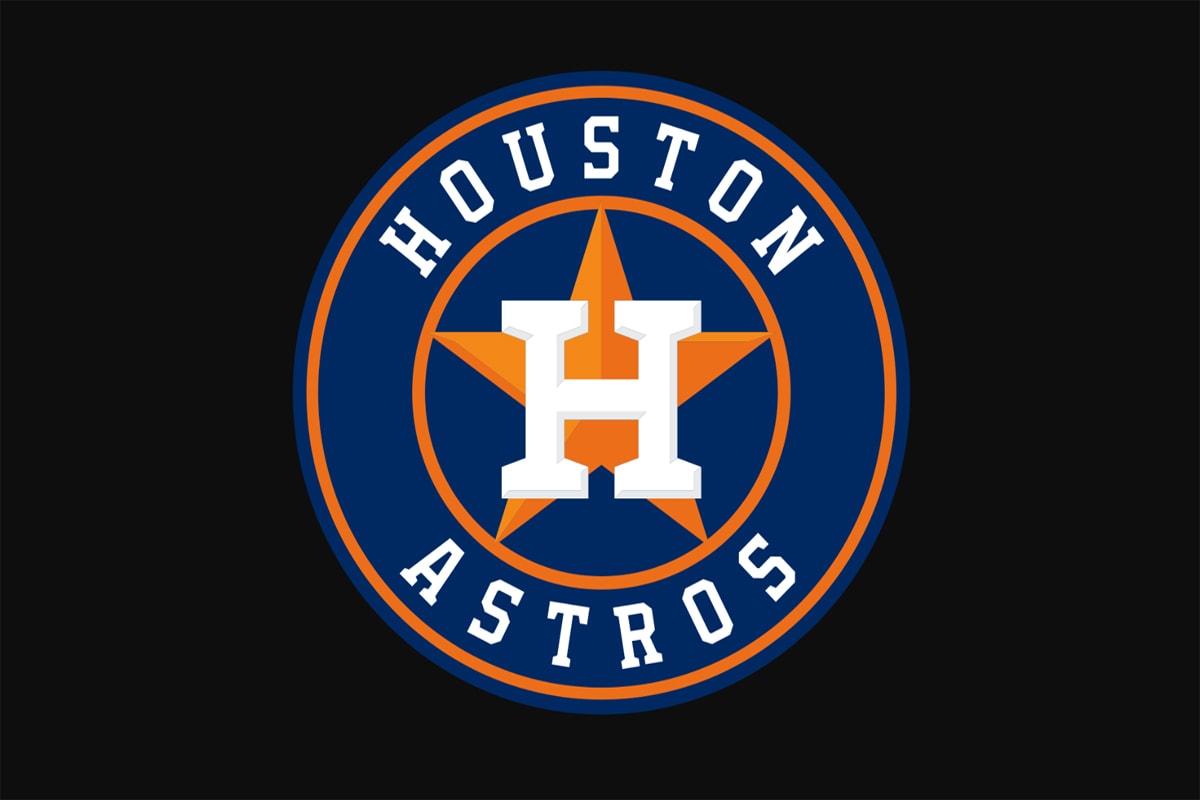 I don't want to count the chickens before they hatch, but this Astros ball club sure looks poised to make some noise in October.
Houston leads the Majors with an astounding .282 team batting average, Justin Verlander hasn't lost any steam, and the Seattle Mariners are starting to back up after getting off to a torrid start.
Honestly, I'm not sure who is going to get in the way of the 'Stros securing the AL Pennant.
Quite frankly, I can't think of a team who is going to stop Houston from having a crack at winning the World Series.
Now it's time to find out if there's any betting value to be had.
Astros 2019 World Series Betting Odds
I told you the good news about this team being absolutely loaded, as they have all the pieces in place to make a deep postseason run. The bad news is I'm not the only one who has caught on to how good this squad is.
You can see Houston's odds to win the 2019 World Series below, and I can confirm to you that they are now the clear-cut betting favorites.
Astros 2019 World Series Odds
MyBookie.ag
Bovada.lv
BetOnline.ag
Sportsbook.ag
+400
+450
+400
+600
At least Sportsbook.ag is still letting us in at a decent price compared to some of the other top-rated MLB betting sites, but it's still not super attractive.
When you think of the road that lies ahead for Houston to wind up as the last team standing, a lot of things have to go right. For example, they can't win the Fall Classic unless they take care of winning the AL Pennant first.
Odds That Houston Wins the AL Pennant
No surprises here as the Astros are on top of the totem pole.
The bookies aren't taking Tampa Bay that seriously just yet, and they've dropped Boston's price quite significantly due to their porous start. You will find certain oddsmakers who have listed the Yankees with identical odds as the Astros to win the AL Pennant, but for the most part, as far as the lines go, Houston reigns supreme.
Astros Odds to Win the AL Pennant
MyBookie.ag
Bovada.lv
BetOnline.ag
Sportsbook.ag
+190
+250
+250
+300
Boston and New York are bound to get their acts together, and the Cleveland Indians shouldn't be overlooked. The Rays are severely underrated, Minnesota is playing inspired baseball, and four of the five teams in the AL West are currently above .500!
If you think emerging from the American League in October is going to be a walk in the park for A.J. Hinch and his men, it's time to think again. I have no problem giving Houston the edge and agree they deserve to be the betting favorites at this point.
But there are some things that need to happen in order for that theory to come to fruition, and I'll expand on that below.
Will the Astros Stay Healthy?
I said it before the season even began, but I thought adding Michael Brantley to the middle of this lineup would end up being one of the most important moves of the year in baseball.
Right on cue through the first 24 games, Michael is hitting .315 and has already clubbed five homers and five doubles. Brantley has driven in 18 runs and sports a tremendous walk-to-strikeout (BB/K) ratio, and it's obvious to those who watch that he's a great fit.
I fully expect Brantley to keep up his strong play as long as he can stay on the field, but that's just it. His health is my exact concern.
Brantley first joined the Indians Big League club back in 2009 but has only logged two seasons of 150+ games, the last one coming in 2014.
Michael was available for 143 games last year in Cleveland, which is a positive sign. However, I'm well aware that he missed 223 games from 2016-2017. The Astros don't have much from the left side of the plate, meaning they'll really need Brantley to stay upright.
Let's move on to Carlos Correa, another oft-injured player who needs to be healthy in order for the 'Stros to be at full strength. The 24-year-old shortstop seems to have limitless potential, but unfortunately, he's also endured multiple injuries.
Carlos missed 53 games in 2017 after tearing a ligament in his thumb, but the 52 games he wasn't on the field for in 2018 can be linked directly to soreness and discomfort in his back. After missing the first three games of the 2019 campaign citing stiffness in his neck, Correa finally seems to be rounding into form.
There's no doubt that Carlos is one of the best shortstops when he isn't bothered by nagging injuries, so let's hope he can avoid any stints on the IL from now until October.
There is no denying that the Astros have plenty of firepower in their lineup to be among the 2019 World Series contenders, but they can ill-afford to have any of their core batters sustain a serious injury.
Tony Kemp and Jake Marisnick are capable of filling in, and I'm sure we'll see Kyle Tucker called up at some point. Nonetheless, staying healthy will be Houston's clearest path toward reaching the Promised Land.
What Other Pitchers Are Going to Step Up?
Few starting pitchers (if any) are as solid and dependable as Justin Verlander. Here's a guy who has thrown 200+ innings in 11 of the past 12 seasons and is coming off a brilliant year in 2018. Impressively, the Astros ace looks even sharper in 2019 through his first four starts, compiling a 4-0 record and a 2.61 ERA. His 46 strikeouts lead the Majors.
But as I mentioned at the top, we already know what we're getting with Justin Verlander. What we don't know is who else will step up for Brent Strom and deliver big innings down the stretch. I can tell you that the Astros pitching coach isn't worried about Gerrit Cole's bloated ERA, nor should he be.
Gerrit was one of the top 10 pitchers in baseball in 2018, and I have no qualms that he'll be right there once again. What I am concerned about is trusting Collin McHugh and Wade Miley.
Collin started off strong but got absolutely shelled during his last outing at Texas. I'm in no way, shape, or form ready to trust McHugh to be relied upon throughout the summer. Miley threw a quality start in three of his first five outings, but his consistency moving forward is something I'm nervous about as well.
From 2016 to 2017, Wade went 17-28 with a 5.48 ERA, and that just won't cut it.
Lance McCullers won't play in 2019, Brad Peacock is still being utilized in the bullpen, and Josh James doesn't appear ready to take the bull by the horns. Perhaps we'll see highly-coveted prospect Forrest Whitley in the Majors at some point in 2019, and it's not out of the question that the Astros front office adds depth to their rotation before the July 31st trade deadline.
Jeff Luhnow knows how precious opportunities to win a World Series are, and I can't imagine they let this one pass them by.
Alex Bregman Plays Like an MVP Candidate
I discussed that the Astros staying healthy and getting a boost from their pitching staff are key ingredients to them having a chance to win it all. Jose Altuve and George Springer are magnificent players, and among other things, they provide lots of leadership in the dugout.
But there is no question in my mind that Alex Bregman will be the catalyst if this team ends up winning the AL Pennant. I pegged Bregman as my 2019 AL MVP Pick during spring training, and I'm not backing down now.
After somewhat of a slow start, Alex is now batting .316 and has swatted four homers. The 25-year-old infielder has yet to commit an error, and here's what I like most.
Bregman has walked 15 times compared to striking out just 12, further cementing his status as one of the most disciplined hitters in the game. Not only did this dude register 11 more walks (96) than strikeouts (85) in 2018, but he's currently third in the American League in OBP (.432).
Sandwiched between Altuve and Brantley in the batting order, it's scary to think how much damage Alex is going to do by season's end.
Look for his play to elevate the Astros in the direction of surging over the 100-win mark for the third consecutive year.
And don't be shocked if the 'Stros end up winning the World Series and Alex Bregman is taking home some hardware.
Think About Backing the Astros Now!
It's true that I alluded to the Astros AL Pennant and World Series prices not exactly being ideal. But after studying their roster and understanding the ebbs and flows of a 162-game season, I really like Houston's chances of winning their second ring in three years.
At +300 and +600 to win the Pennant and World Series respectively, I suggest locking something in now.
If the Astros race off to a 10-game lead in the AL West by the All-Star Break, you can kiss those prices goodbye.