Hide Bonus Offers
| | | | | |
| --- | --- | --- | --- | --- |
| #1 | Bovada Sports | 50% Up To $250 | Visit Site | Bovada Sports |
| #2 | BetUS | 125% Up To $2,500 | Visit Site | BetUS |
| #3 | MyBookie | 100% Up To $1,000 | Visit Site | MyBookie |
| #4 | Everygame | 100% Up To $500 | Visit Site | Everygame |
| #5 | BetOnline Sports | 60% Up To $1,000 | Visit Site | BetOnline Sports |
$236,000 in Paradise – High Stakes Poker in Vilamoura, Portugal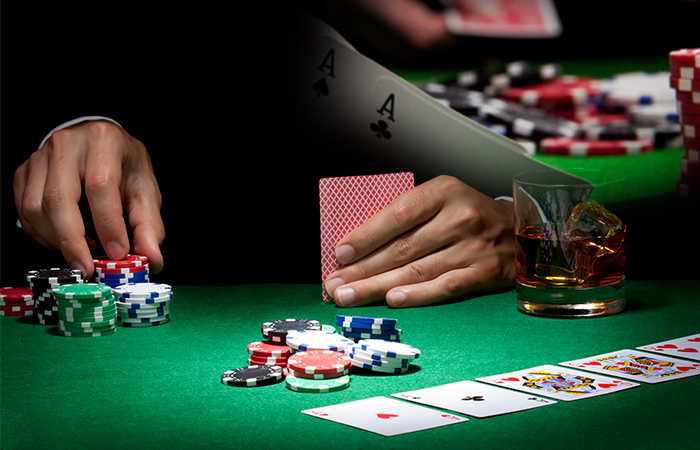 Did somebody say money? This poker trip started out like many others I had been on before. As an up and coming professional player, I was earning a decent living but I had yet to find my staple win to really "put me on the map". Maybe I would find it at the European Poker Tour stop in beautiful and sunny Vilamoura, Portugal. Or maybe I would light some more money on fire and move on to hoping for better luck at the next stop. Either way, I was going to have a great time on this trip.
Most of my poker "work" trips were the same. I'd show up to play a few tournaments and if they didn't go well, I'd just enjoy the sites of whatever random city I happened to be in at the time. Ideally I'd be hoping that poker was going so well that I would have no time to explore but as is the nature of the game, I got to explore plenty of new cities.
The tournament on this particular trip was the European Poker Tour Vilamoura Main Event. A €5,300 entry fee drew a player pool of 384 players and a total prize pool of €1,862,400. Many of the top pros and big names in the game had ventured out to play in this event. As the second stop on the tour in season seven, I was ready to get the year off to a good start.
I arrived late with just enough time to get settled in, do a little bit of exploring, and get to bed to get ready for day one. I slept well and to be completely honest was dreaming about exploring the beaches and chasing women after I busted out of the tournament. Not the most positive of mindsets but I have to be honest. At the time, I clearly did not subscribe to the "you have to have a positive mindset to win" mentality. Since I know the end of this story, I can allude without completely spoiling the ending that I may have received a pass this time.
Days 1 & 2
Day one started great! Not. It started terribly. I drew an extremely tough table and couldn't seem to get anything productive going. Every pot I entered, I'd lose. If I thought I had the best hand, I had second best. It was miserable but I kept just thinking about those ladies on the beach. I finally dwindled down to such a small stack later into the day that I had to make a stand. I raised with AK suited, a premium holding, and was reraised all in by some guy that looking back now reminds me of Pablo Escobar. I knew he had a strong hand but I had too big of a holding based on my stack size to fold so I called.
We were all in against…the worst possible hand we could be up against, pocket aces. We statistically only had a 13% chance to win the hand meaning almost nine times out of 10, we would be headed to the beach to chase the ladies. Then it happened. Like lightning from above, we flopped a miracle flush. The table gasped in shock and I smiled as knock-off bargain brand Pablo Escobar began cursing in what I believed to be Spanish.
We had survived the miracle all in and coasted through the rest of the day. If you know anything about major poker tournaments, only about 10% of the players get paid at the end. That means that you have to outlast 90% of the field to even get a small pay day. Surviving this all in and surviving day one guaranteed us a whopping $0. But we were still in the fight.
I got a good night sleep after being a good boy and getting to bed early…or did I go bar hopping until 3:00 AM. I'll let you guess which I chose but I will give you a hint: I woke up with a bad headache in the morning. Day two went much better than the first. I played well and was able to navigate and make my way through the field. As I did after day one, I finished the night off with a "tour of the city" and a few/many adult beverages.
Days 3 & 4
As this was a six day tournament, days three and four went exactly the same. Around day four, we made it into the money. This is the glorious part of the tournament where you are finally guaranteed to make some money. It's not a lot but you are at least getting your buy in back plus a little something to cover the cost of your travel and drinks of course.
Day 5
As day five started to reach its end, we were down to less than 15 players and it was inevitable that we would soon know who would make the final table of 10 players to play for the serious money. Not to mention, getting to say you made the final table of a major event is awesome and can get you some notoriety in the community. With 11 players left, the next person out would be sent packing and we would have the final table set. The player to my right opened for a raise and I looked down at two 10s on the button. I moved all in and my heart about exploded when I heard him say call.
My tournament life was at risk. I had pocket 10s against his…AK. It was a coin flip. This meant that it was 50/50 who was going to win this hand and was up to the poker gods. He needed to pair his ace or king and I needed to doge those cards. As the flop, turn, and river came out I don't think I took a single breath or looked. I just stared at my friends and all of a sudden they started cheering! We had made the final table where the serious money was. It's probably important to note that this player we beat in this hand ended up going on to win the WSOP Main Event in Las Vegas a few years later.
Day 6
The entire final table the next day was a complete blur. I was so ecstatic to be there that I was going to be happy whatever place I got. The table was chalked full of pros that were much better than me and even included English football legend Teddy Sheringham. I played well and at the end of the day I ended up finally getting knocked out in third place. I wanted the win badly and could taste it but a third place finish still felt great. The bust out may have been slightly softened by the $236,000 US dollars I received for my third place finish.
As I know you're all curious, I finally got to sneak out and check out the beach for women. There was one lady in her 90s and way too many overweight men in speedos. I guess staying inside and making some serious cash was the better play after all.