Henry Ruggs III Prediction – 7 Teams That Could Draft the Alabama Star

The 2020 NFL Draft class is incredibly deep at wide receiver. Everyone's 2020 NFL Draft rankings can differ, but everyone tends to agree that the likes of Jerry Jeudy, CeeDee Lamb, and Henry Ruggs III are all first-round locks.
In fact, that trio seems likely to be selected somewhere between picks 10-20.
Every wide receiver-needy team will have to jockey for position as they try to land the star receiver they covet, while Ruggs may clock in as the most polarizing.
Some scouts think he's the next Tyreek Hill, while others worry that he's more like John Ross.
All we know for sure is he's athletically the most explosive weapon going into this year's draft, and a lot of teams could use him.
In particular, there are a few teams that should draft Henry Ruggs III in the 2020 NFL Draft, although obviously only one can. Let's go over those options and predict where he might land.
New York Jets
Robby Anderson left in free agency, and Sam Darnold is without many proven weapons. If New York is serious about winning, they need to get him a down-field weapon to take advantage of his aggressive nature.
Michael Wynn actually predicted New York would take Jerry Jeudy in his Jets mock draft, but it's not crazy to think they'd prefer Ruggs.
Las Vegas Raiders
Wynn also pointed to wide receiver being a huge need for Las Vegas, as evidenced by the team snagging CeeDee Lamb with the 12th pick in his 2020 Raiders mock draft.
I'm down for that, but Las Vegas has to go into the draft with an open mind. They have some decent weapons in place, but they lack a wide receiver who can take the top off of a defense.
Ruggs would give them that, and he'd be a nice counter-punch to Kansas City's Tyreek Hill twice a year.
San Francisco 49ers
You can tell we are big fans of Henry Ruggs III predictions, as I also predicted Ruggs could go somewhere inside the top 13 when I was mocking the 49ers 2020 draft.
This may make a little more sense, though, seeing as Jeudy and Lamb will probably be gone when San Francisco picks at the 13th spot.
Wide receiver is a need for the Niners, too, as Emmanuel Sanders left in free agency.
Following a big trade with the Colts, there is an argument San Francisco is preparing for a huge splash play. Could drafting Henry Ruggs III be it?
Denver Broncos
Drew Lock is the main man under center in Denver, and it feels like the Broncos could be on the rise. However, Denver should keep adding talent to ensure Lock can succeed.
The Broncos do have some nice weapons around him, but bringing in the explosive Ruggs would make sure they can take advantage of Lock's cannon of an arm.
Miami Dolphins
The Dolphins have some speed and general talent at receiver, but they still are a team that lacks consistency as a whole.
Adding a star receiver who can burn the defense at every level would give them something they don't really have.
It'd also be interesting to see Miami somehow land Tua Tagovailoa and then snag one of his running mates in Alabama. Jeudy isn't really an option, but with two more picks in round one, Ruggs is a real possibility.
Philadelphia Eagles
I don't want to get crazy with the Eagles here, but they have a clear need at wide receiver. They're potentially on the outside looking in when it comes to the Henry Ruggs sweepstakes, though.
Green Bay Packers
Ditto for the Packers, who have zero bodies that can stretch the field as things stand. At the 30th pick, they aren't realistically within striking distance to land Ruggs, either.
Both Philly and Green Bay would love to have that type of speed on their roster, though. Neither can be ruled out when pondering big 2020 NFL Draft day trades.
Summary
This list could be a lot longer. It's tough to predict where Henry Ruggs III will be drafted due to his wide range of outcomes and the number of potential suitors he has.
Numerous NFL teams would love to have his insane speed. Several of those teams see wide receiver as one of their top needs. Of course, not everyone is in position to actually get Ruggs as they stand.
Then we start talking about trades, Henry Ruggs sliding in the draft, and all these different scenarios.
What's most likely, however, is that Ruggs comes off the board after Jeudy and Lamb, with the Raiders standing out as a great landing spot due to two first-round picks in their possession.
Las Vegas needs a big-play threat in their passing game, Ruggs qualifies as such, and they have two opportunities (potentially) to make this happen.
Believe Ruggs is going to the Raiders? You can manipulate that to your advantage by targeting Henry Ruggs III prop bets at the best 2020 NFL Draft betting sites.
AUGUST
Casino of the Month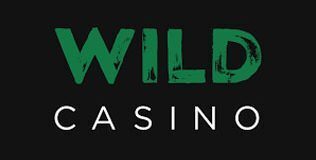 Welcome Bonus
250% up to $5,000
Read Review
Visit Site