Henry Ruggs and 2020 NFL Draft Stars That Could Go Pro in Another Sport

The 2020 NFL Draft will draw a lot of attention from pro football fans, betting enthusiasts, and, well, anyone looking for something to do besides watch The Office again on Netflix.
That's still plenty of fun, and there is money to be made betting on the 2020 NFL Draft, but the point is we're all suffering from severe boredom. The Draft will help with that, but until it comes, it can be useful to dream up all kinds of possibilities and hypotheticals.
I have the draft on the brain, so for me, I find it difficult to kick that idea. So, instead of detaching from the draft entirely, I thought I'd shake things up a bit by staying in that lane but changing gears.
The draft is all about pro football and the top prospects, but what about the guys who could excel at another spot?
Last year, we saw Kyler Murray keep us guessing whether or not he'd want a future in MLB, and it's worth wondering what other top NFL Draft prospects could thrive elsewhere, too.
Realistic or not, I've taken a look at some of the best prospects this year, what sport they could go pro in, and why.
Here are 5 NFL Draft prospects who could go pro in another sport.
Henry Ruggs III – Basketball and Olympic Sprinting
Ruggs is a first-round lock in this year's draft due to his insane speed, explosiveness, and versatility. The speed was on full display at the 2020 NFL Combine, where he was a total blur thanks to his 4.27 40-yard dash time.
There is a history of speed here, too, with Ruggs setting the Alabama state record for the 100m dash back in 2017.
The kid is fast, but he's also insanely explosive and has some skills that could easily translate to the hardwood. Just look at how he jumps out of the gym.
Ruggs is a burner, he's explosive, and he's an all-around elite athlete. He looks like a superstar in the making as he waits to go pro, and it's worth wondering if his athleticism and skills could help him achieve something similar in basketball or sprinting.
For now, you just need to ask yourself if his explosiveness is good enough to make him the first wide receiver drafted.
Justin Herbert – Baseball
Is Herbert a realistic MLB prospect? That's always open for debate, but hey, if Tim Tebow can keep hacking at balls and try to make it to the majors, perhaps Herbert can, too.
Obviously, Herbert found his true calling in slinging the pigskin, but the guy who arguably has the strongest arm in this year's draft class could have the tools to be a pitcher at some level of baseball.
Herbert certainly displayed plenty of ability in high school, where he hit and pitched extremely well. The former Sheldon High School star went 8-0 with a blistering 0.66 ERA in his last season, while he also went .447 at the plate with 42 hits in 2016.
The size, pedigree, and arm talent are all there for Herbert to at least consider chasing that dream, should it ever present itself.
Netane Muti – Strong Man Competition
If you weren't keeping tabs on the 2020 NFL Combine, it's quite possible you don't know who Netane Muti is.
Combine aside, he's an interesting offensive line prospect given his terrific size and power, but injuries and a lack of overall athleticism make him a tough prospect to peg.
It's possible he doesn't make it at the NFL due to these red flags, but his sheer strength is something to note. His upper body strength is already visible in his game tape, but dropping 44 reps at this year's Combine left a lasting mark.
Should Muti not find an ideal spot with an NFL team at guard, maybe he can take that strength and put it to good use in the Strong Man Competition.
Donovan Peoples-Jones – Olympic Track Star
The man known as "DPJ" didn't deliver quite like many expected him to at Michigan, but the physical attributes of a star athlete are all there.
Peoples-Jones still made some splash plays as a returner and receiver with the Wolverines, but there are concerns over his routes and ability to consistently get open at the next level.
If that leads "DPJ" out of the league faster than anticipated, it's arguable he could turn his athletic gifts into a pro career in the Olympics.
The speedster impressed across the board at this year's Combine, posting a solid 4.48 40 time, while ranking first in both the vertical jump (44.5 inches) and broad jump (139 inches).
What actual category that slides him in is anyone's guess, but well-rounded athletes always have a chance to compete somewhere.
Tristan Wirfs – Wrestling
Most of the best 2020 NFL Draft prospects are great at more than one thing, and Iowa stud tackle Tristan Wirfs certainly gets lumped into that group.
The versatile o-line prospect dropped jaws with a nice athletic performance at the NFL Combine this year, and it's one reason he's presently favored to be the first offensive lineman drafted.
It's also a good reason to consider what he'll do when he's done with the NFL. Wirfs projects extremely well for the next level, but with players retiring earlier these days, he's a guy to keep an eye on to make a move down the road.
One path could be wrestling. Whether it's the highest level with the WWE or not, Wirfs has a passion for the sport and was incredibly successful in high school.
Blessed with elite size, speed, overall athleticism, and a history in wrestling, Wirfs could eventually make a name for himself on a canvas or mat.
Summary
Could all of these 2020 NFL Draft prospects for sure go pro in another sport? No, but they definitely could try.
If you're set to go pro in one sport, the odds are usually good that you have the drive, work ethic, athleticism, and natural talent to do it somewhere else, as well.
After all, this isn't just about guys being good enough to play football. For a lot of them, it's about them having the raw talent and mental makeup of a superstar.
This is fun to think about, but unfortunately, there isn't a Kyler Murray-type situation this year where sports betting sites ask if a player will pick one sport over the other.
Until there is, just hit up the top NFL betting websites and wager on how this year's draft will play out.
AUGUST
Casino of the Month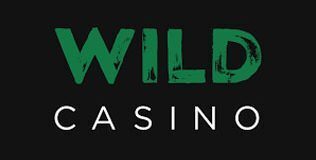 Welcome Bonus
250% up to $5,000
Read Review
Visit Site