Henry Cejudo vs. Dominick Cruz at UFC 249 – Betting Preview With Prediction, Odds, and Best Bets

UFC 249 will go down on May 9 at VyStar Veterans Memorial Arena in Jacksonville, Florida. If that wasn't enough to get your heart pumping a little extra blood, we have a new co-main event in Henry Cejudo vs. Dominick Cruz.
Cejudo will defend the bantamweight strap he earned by knocking out Marlon Moraes in June 2019 against future UFC Hall of Famer Cruz, who makes his first appearance inside the Octagon since losing that same title to Cody Garbrandt in December 2016.
Cejudo, who until recently also held the UFC flyweight strap, will be the popular choice among those betting on UFC 249's penultimate fight. Unsurprisingly, our recommended UFC betting sites also have Cejudo as a significant favorite to be victorious on the night against the returning veteran.
If you're looking to bet on the UFC's first card since March 14, you're in for a treat with this one, which I detail my thoughts on in this Henry Cejudo vs. Dominick Cruz fight preview. Despite Cruz's lengthy absence from the sport, he should not be completely overlooked against Cejudo. That said, Cejudo has been nothing short of a phenom over the past couple of years.
Anyway, I'm looking forward to breaking this fight down for you today. So join me as I take a look at the best odds for Cejudo vs. Cruz, offer a little analysis, and cover the best bets to target for what could be the fight of the year.
Who Will Win?
I have already mentioned that Cruz should not be taken lightly in this bout, but backing Cejudo to do the job doesn't change things. That's why this fight is going to be lit.
There are a number of reasons why Cejudo is the favorite to win on May 9. The most obvious factor in his favor is that he has been more active than his opponent on the night, competing in five fights, all of which he won, since Cruz's last bout.
But there is more to my rationale than this. I will explain my reasoning for why the safe bet is Cejudo beating Cruz a little later. First, let's take a closer look at those odds.
Latest Cejudo vs. Cruz Odds
If you're looking for the best Cejudo vs. Cruz odds, Bovada has various markets on this bout. All odds in this piece can be found by visiting the UFC/MMA section of their sportsbook.
You can find the moneyline odds above, which show that Cejudo is a serious -235 favorite over the bantamweight legend. The 2008 Olympic gold medal-winning wrestler has all the momentum in the world behind him but must not sleep on Cruz.
Cejudo has incredibly entered five of his last seven fights as an underdog. But that won't be the case on May 9.
Cruz, a former WEC and two-time UFC bantamweight champion, made his pro debut in January 2005 but is still just 35 years old. He has had a long layoff, sure, but will be fresh for this fight. The question is, can he still compete at the elite levels of this sport?
Amazingly, Cruz has fought just five times in the UFC. He has only ever been a plus money underdog on one of those occasions.
At this stage, you might have an idea of who will win. But whether you are betting on Cejudo to beat Cruz, or vice versa, check out the following bets before you make your choice.
Best Cejudo vs. Cruz Bets for UFC 249
The four markets below are among the best bets for Cejudo vs. Cruz, in my humble opinion. Allow me to explain why.
Cejudo to Win -235
Let's start with the safest bet, which is Cejudo to win (-235).
I don't think there will be many fighters, pundits, or fans that will find it easy to back against Triple C, especially given the fact that he has amassed a five-fight winning streak since September 2017.
Cejudo has beaten Wilson Reis, Sergio Pettis, Demetrious Johnson, T.J. Dillashaw, and Marlon Moraes in that timeframe. The last three names, in particular, are seriously high level. He knocked out two of them.
He is the favorite for a reason.
Cejudo to Win by Decision/Technical Decision +125
Cejudo deserves to enter this fight as the favorite, but will he be the first man to ever knock out Dominick Cruz? I don't think so.
If you remove the prospect of a KO/TKO (+225), this leaves Cejudo looking for a submission (+800) to earn a stoppage. Cruz has just one loss by submission, which came in his early days as a pro against Urijah Faber all the way back in March 2007.
Cruz has a great chin and solid submission defense. So, if Cejudo does win this fight, I believe it will be on the cards.
The Fight Goes the Distance -180
From my rationale above, I'm sure you can take everything you need to know about why I see this one going the distance.
But what I will add is this — eight of Cejudo's fifteen wins as a pro were earned by decision. Cruz has thirteen decisions wins from twenty-two victories.
Cruz to Win by Decision/Technical Decision +275
If you are backing Cruz to beat Cejudo, answer this question for me — what are the chances that Cruz earns his third genuine knockout in more than 12 years against the 135-pound champ?
Triple C has been stopped by strikes just once in his career, and that came against the marvelous Demetrious Johnson in April 2016. I can't see Cruz having the firepower to do the same — he is a technician, not a heavy hitter.
If you aren't too keen on taking Cruz's moneyline odds (+185), then this market might catch your attention.
Why Cejudo Will Beat Cruz
I have always been a fan of Dominick Cruz as a fighter, a pundit, and a man.
While not everyone shares my opinion of The Dominator — a cage name I'm sure he outgrew a long time ago — the likes of Cejudo and his peers owe the man a big debt. Not only was he the UFC's first-ever bantamweight champion, but he put the division on the map.
At 35, Cruz is far from an old man. Even if those in the lower weights of the world's premier MMA promotion have a shorter expiry date than their heavyweight colleagues. But can we really expect Cruz to come back strong enough to beat Cejudo?
Well, he has done it before. He came back following three years in the wilderness to stop Takeya Mizugaki in 2014 before beating T.J. Dillashaw to recapture the bantamweight strap. But he was just 29 at that time.
Cejudo is eyeing another legendary name to his resume against Cruz on May 9 in Jacksonville and will be licking his lips at the prospect of finally getting his mitts on Cruz.
Is Cejudo a Natural Bantamweight?
Although he has put together a nice string of victories over some very impressive opponents, there are still question marks over Cejudo's place at 135.
Standing at 5'4″ and with a 64″ reach, he is one of the shortest fighters on the roster. There are some big guys at 135, but it is his opponent on the night, Cruz, who will be the first taller, rangier fighter he has come up against in the division.
Cruz enjoys advantages over Cejudo in both height and reach. The former champ is 5'8″ with a 69″ reach, and more than this, he is an expert in fighting on the outside.
But while the San Diego native is the taller, rangier guy, we have not seen anything from him in almost three and a half years. For that reason, it is difficult to know what to expect.
Can Cruz Keep Up With the Pace?
One of the major concerns I have with Cruz is the long layoff. Cage rust is no joke, especially for a guy that has had multiple problems with injuries across the span of his career.
If I know this, and you know this, then Cejudo will know it better than anyone else. He will be looking to make Cruz work as hard as possible, and across five rounds, no less.
We all saw Georges St-Pierre's unbelievable return to the UFC in November 2017. That night, GSP won the middleweight title from the Brit, despite a four-year absence from MMA.
But GSP was one of a kind. For that incredible feat, there have been a trail of failed returns to the promotion. Then again, Cruz is also a special fighter, and a big part of me wants to believe that he can win this fight.
Unfortunately, I'm just not sure he will be able to keep his performance levels up for 25 minutes. And I'm not sure I like the chances of knocking Cejudo out or submitting him.
Can Cruz Beat Cejudo?
There will be many MMA fans hoping that Cruz can win the bantamweight title for a record three times, but he has a huge task ahead of him. Cejudo is in the prime of his career and has proven his critics wrong time and time again.
Of course, this is Dominick Cruz we are talking about. The great bantamweight who is arguably the best fighter the division has ever seen. But will he be the same Cruz we know and love, or has his time at the top been and gone?
If you're looking for more UFC 249 odds, bets, and predictions, bookmark our MMA blog to ensure you don't miss out.
Enjoy the fights!
AUGUST
Casino of the Month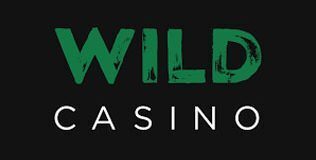 Welcome Bonus
250% up to $5,000
Read Review
Visit Site