HAVU vs. MAD Lions Odds, Prediction, and Pick for April 18th – Flashpoint Season 1

It's time to see who will contest MIBR for the first CS:GO Flashpoint title! Both MAD Lions and HAVU were knocked down to the lower bracket by the Brazilians and will be seeking to get their chance of exacting revenge on FalleN and company.
Like every other match at the tournament, this one will go down in a best of three format with each team picking a map and eliminating two. If a third round is to be played, it will be staged on the map that was left over.
So, let's get right down to business here and see how we can make some money out of this crunch tie.
My HAVU vs. MAD Lions betting preview for Saturday, April 18th will explore the main betting options that the best CS:GO bookmakers have provided and I also share my analysis by looking at the teams' past statistics and recent form.
I then conclude with my betting prediction and a free pick.
HAVU vs. MAD Lions Odds
I start off by looking at the betting prices. The odds below are taken from SportsBetting.Ag and here is what the site has in store:
Match Winner
Map Advantage
Total Maps Played
As always, there are a bunch of special markets that SportsBetting offer, so you can visit the platform directly if you want to take a stab at the other options.
Let's move on to my analysis.
MAD Lions – Will They Bounce Back?
The team roared to the playoffs by decimating almost every opponent they met except for HAVU at the start. A loss isn't a great way to kick off your inaugural appearance at a top tournament but the Danes managed to turn things around completely.
At one point, they were even on a run of five consecutive 2:0 wins and it was looking like nobody can stop them. Enter MIBR.
Despite some lackluster performances along the way, the Brazilians showed they are the real deal when it comes to decisive playoff matchups and sent the Lions to the lower bracket with inspired performances on both Train and Dust II.
AcilioN and his team now have the perfect opportunity to exact revenge both on HAVU and MIBR. And they have already shown that losing doesn't affect their concentration and confidence.
HAVU – Can They Reach the Grand Final?
HAVU has been one of the most consistent teams during the entire tournament and easily made the playoffs. However, they had the misfortune of meeting MIBR early and have been nestling in the lower bracket since Round 2.
The loss didn't discourage the team one bit, though. On top of being quite a match for MIBR, they have racked up three straight wins since and now have a good chance of securing a place in the Grand Final and take another shot at gunning down the Brazilians.
MAD Lions will be a huge test but the team already beat them once before and in ZOREE and sLowi, they have some of the best players on the CS:GO scene right now.
HAVU vs. MAD Lions Prediction and Pick
This here is the stuff of dreams and I can't wait to see these two have a go at each other in such a high-stakes match. MAD Lions has been the better team on paper but losing to MIBR in such fashion means they are not invincible after all.
HAVU has built up good momentum in the playoffs and having beaten the Danes already, they will come into this with confidence.
Tactics will obviously play a huge role and both teams have been great on that front. The Lions will be hoping to get their favorite Mirage but HAVU has advantage on several other maps.
It promises to be a very tight and bloody affair, and I believe the betting value lies with HAVU.
They showed they can mix it up with the big boys and the performance against MIBR was better than what MAD Lions showed.
The Danes can still nick it, obviously, but I'll back HAVU on account on past meetings and odds that I just can't miss out on.
We have prepared more esports betting previews for Saturday, so if you're looking to bet on the big matches today, check the full range below:
August
Casino of the Month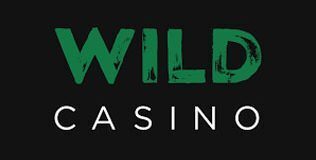 Welcome Bonus
250% up to $5,000