HAVU vs. Cloud9 Odds, Prediction, and Pick for April 5th – Flashpoint Season 1

Today sees the conclusion of Phase 2 of the CS:GO Flashpoint tournament. Three grand finals are going to be played out and here I concentrate on the betting opportunities that the HAVU vs. Cloud9 match presents.
These organizations will be meeting for the first time in a while. They both have had an impressive tournament so far and are looking ahead to the Flashpoint playoffs full of confidence.
This HAVU vs. Cloud9 betting preview for Sunday includes the main betting markets for the tie, plus a detailed look at how both teams have been faring in the tournament so far. I then wrap up with my prediction and a free betting pick.
HAVU vs. Cloud9 Odds
These odds are taken from SportsBetting. Here is how things stand prior to Group A's final matchup:
Match Winner
Correct Score
Total Maps Played
As you can see, there is not a lot that separates these two teams. They have had identical records at the Flashpoint event and are as close as it gets in the rankings.
It promises to be a fiercely contested tie and one that is quite difficult to call. Let's move on to my analysis and try to figure out where the betting value lies here.
HAVU Analysis
The Finnish team has been one of the revelations of the tournament. They kicked things off with a great victory against MAD Lions in their opening fixture and then brushed aside c0ntact.
They did fall to the Lions in their first grand final, but have been flawless in Phase 2 so far. Copenhagen Flames and Envy were completely outplayed, as sWoli and his teammates recorded two consecutive clean sweeps.
Unlike other CS:GO teams, HAVU relies heavily on team chemistry and everybody seems to know their role. All five players have racked up impressive stats across the board and there have been some top-notch performances on maps like Dust II and Nuke.
This team is definitely moving in the right direction and has every chance to challenge the elite organizations in the Flashpoint playoffs. A win here will put them in a great position and I bet the players are itching to continue their winning streak.
Cloud9 Analysis
The Americans have also impressed since the start of the event. They won all three of their Phase 1 matches against FunPlus Phoenix, Dignitas, and Orgless.
Phase 2's opening matchup saw them lose to an inspired Envy performance, but the team rallied immediately and racked up two more wins in the lower bracket to reach the grand final.
Yesterday's victory against Envy was particularly important, as this was the only team to beat Cloud9 in the tournament, so the Americans will be quite pleased to have got their revenge.
The organization has racked up 125 points so far and is level with the big favorites MIBR and MAD Lions. Like HAVU, they have had all pieces on their roster contribute massively to the success, with floppy being the key figure and one of the most efficient players in the entire tournament.
HAVU vs. Cloud9 Betting Pick
This game is exactly why millions of people tune in to watch esports online. Two entertaining teams in great form will be squaring off in a grand final and continuing their quest to bag the $500, 000 prize.
I am definitely looking forward to this one, but I have to admit that it is really hard to predict the outcome. There is really not a lot that separates these guys right now. Cloud 9 seemingly has a bit of an edge, but HAVU's roster has been rolling in Phase 2 so far.
A lot will depend on the maps as the Fins seem to have an advantage on Dust II and Nuke, while the Americans are experts on Inferno and Vertigo.
It will be an epic clash between captains sLowi and JT, and I can't wait to see how headshot specialists ZOREE and floppy will get on.
In any case, I believe the match will be as tight as the odds suggest and simply can't miss out on the +103 prize in the Over 2.5 maps market.
We have four more esports betting previews for April 5th, so don't hesitate to check out the rest of our predictions:
August
Casino of the Month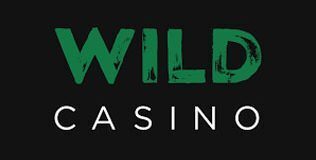 Welcome Bonus
250% up to $5,000