Hall of Fame Mock Draft for 2020, Pick #9 – The Jaguars Need a Playmaker

Eight picks into our Hall of Fame mock draft, and there are still some incredibly esteemed names left on the board.
To quickly bring you up to speed, Noah Davis and I are completing a first-round mock for the 2020 NFL Draft — with one unique alteration.
Instead of choosing between the incoming rookies, we're sifting through legends who are already inducted into the HOF. For example, imagine if teams in need of a receiver could have a shot at Jerry Rice or Randy Moss instead of Jerry Jeudy or CeeDee Lamb.
Keeping the Jaguars team needs in mind, here are three players who could dramatically help this franchise start turning things around.
Ronnie Lott, S/CB
John Randle, DT
Jonathan Ogden, OT
Ronnie Lott, S/CB
Jalen Ramsey is now in LA, and A.J. Bouye joined the Broncos. If Jacksonville wants to bring in a defensive back who can take over a game, would there be a better choice than Ronnie Lott?
It's easy to get caught up with the brutal hits Lott use to lay on pass-catchers who dared to cross into the middle of the field, but don't forget that this guy could do it all in the secondary. Ronnie played both safety and cornerback and led the NFL in interceptions twice.
The four-time Super Bowl champion played a style of football that was infectious on his teammates, and he would immediately insert a fire into the bellies of the Jaguars defenders.
John Randle, DT
Jacksonville lost Calais Campbell and Marcell Dareus, making it pretty clear they plan on addressing the interior of their defensive line in the draft. It'll be hard to find anybody more reliable than John Randle, so they may strongly consider him here with the 9th pick.
Undrafted out of Texas A&M, this dude played with a massive chip on his shoulder during his entire Hall of Fame career. A pass-rushing savant (137.5 career sacks) from inside the trenches, Randle didn't miss a single game through the first 11 years of his pro career.
What he did do was constantly wreak havoc in the backfield and stuff running backs who attempted to run in between the tackles. John's working-class mentality is exactly what the Jags defense needs.
Jonathan Ogden, OT
One way to take some pressure off of Gardner Minshew would be to bulk up the protection up front. Minshew wouldn't have to run around trying to extend plays if Jonathan Ogden came on board, but I can assure you Ogden won't be hanging around at pick #20.
Perhaps the best OT in NFL history, Ogden intelligently used his 6'9" 345-pound frame to bully all defenders who tried to pursue the backfield. To put his remarkable consistency into perspective, the fourth overall pick in the 1996 draft made 11 consecutive Pro Bowls from 1997-2007.
Cam Robinson has a base salary of $1.4 million in 2020 and can easily be relegated to a backup role.
The Jaguars Pick Is In…
It looks like Gardner Minshew is going to get a legitimate shot to run the Jaguars offense in 2020. With two picks in the first round of this Hall of Fame mock draft, Jacksonville has a chance to add some significant pieces to this locker room.
The one that stands out the most to me here is Ronnie Lott.
As you'll learn from watching these Ronnie Lott highlights, "the sound of his closing footsteps was every receiver's worst nightmare."
In other words, the Jaguars could do a lot worse than selecting Lott at #9 in our Hall of Fame mock draft.
Previous Picks From Our Hall of Fame Mocks
AUGUST
Casino of the Month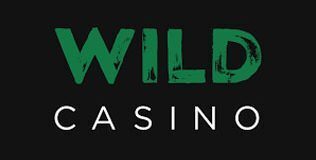 Welcome Bonus
250% up to $5,000
Read Review
Visit Site