Hall of Fame Mock Draft for 2020, Pick #8 – Predicting What the Cardinals Would Do

Our 2020 NFL Hall of Fame mock draft continues with pick eight, which puts the Arizona Cardinals on the clock.
If you haven't been following along, we are doing a mock using the 2020 NFL Draft order and selecting iconic Hall of Famers for all 32 picks in round one.
Carolina just got done snagging legendary linebacker Ray Lewis to fill a hole at linebacker created by the retirement of Luke Kuechley. Arizona is up next.
This is a fun way to pass the time, reflect on NFL team needs, and just think outside the box. For the actual draft, you can hit up the top NFL Draft sportsbooks if you want to try to win some money.
For now, Arizona is on the clock, and they have a few needs to address. Here are three viable HOF talents they'd consider if they had the opportunity.
Anthony Munoz, OT
Only a handful of Hall of Fame offensive tackles should be considered at 8th overall, and I'm not sure there is a better one than Munoz.
Fox Sports even ranked the best offensive linemen in NFL history, and guess who clocked in at #1?
The Cincinnati Bengals great is highly regarded for his exceptional pass-blocking ability, while he was even versatile enough to be used frequently on trick plays (seven career receptions for four touchdowns).
Cincy always knew they had nothing to worry about on Munoz's side of the line, and his hard work ethic helped the Bengals reach two Super Bowls.
Dick Butkus, LB
Arizona badly needs help on the o-line, but they could also keep adding to their defense. Butkus would be quite the addition, as he was a monster in the middle of the field and did a little bit of everything.
A true defensive playmaker, Butkus made eight Pro Bowls in just nine NFL seasons, racking up 22 interceptions and 27 fumble recoveries along the way.
Big hits and nasty blitzing made Butkus the complete package and one of the most feared defensive players in NFL history.
Deacon Jones, DE
One of the best sack artists in league history, Deacon Jones made getting after the quarterback look like art. The towering LA defensive end terrorized opposing quarterbacks for 13 years and didn't get a single official sack to his name.
It wasn't for a lack of trying or actually producing, however, as sacks simply weren't an official stat until after the Rams great retired.
In all, Jones was a monster on the line, racking up an unofficial 173 sacks, which would give him the third most, all-time.
Summary
There is little doubt that the Arizona Cardinals need a little boost on defense, while passing over two of the most tenacious NFL defenders ever won't be easy.
Still, Kyler Murray is the face of the franchise, and keeping him upright is pretty important for the Cardinals to take positive steps forward.
Arizona had difficulty doing that in 2019, as Murray was sacked 50 times (5th-most in the league). Murray's mobility also creates chaos in and outside the pocket, so bringing in a steady tackle to man his blindside is needed for a variety of reasons.
Landing a rock-solid left tackle like Anthony Munoz gives Arizona that reliability on one side of the line, as well as a hard worker in the trenches who knows what it takes to win.
Previous 2020 NFL Hall of Fame Picks
AUGUST
Casino of the Month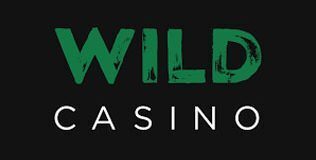 Welcome Bonus
250% up to $5,000
Read Review
Visit Site