Hall of Fame Mock Draft for 2020, Pick #7 – Beginning a New Era in Carolina

Ron Rivera and Cam Newton are out. Enter Matt Rhule and Teddy Bridgewater, and let's not forget Joe Brady, the guy largely responsible for what Joe Burrow accomplished last season at LSU.
You can check out our top NFL Draft site recommendations if you want to bet on what will happen in the real 2020 NFL Draft. But this post takes a fun look at who the Panthers could select if they used Hall of Fame players to fill their current needs.
Surely, this new staff would love to pluck a premium pass-catcher off the board in the first round of our fantasy Hall of Fame mock draft. As terrific as Christian McCaffrey is, this offense lacks punch as a unit and needs some assistance.
At the same time, there are holes all over the defense, and there's no leader in the secondary.
Frankly, Carolina GM Marty Hurney could draft any of the following three Hall of Fame players, and this team would immediately receive a boost.
Ray Lewis
Rod Woodson
Tony Gonzalez
Ray Lewis, LB
With Luke Kuechly stunning the Panthers by calling it quits at age 28, Carolina goes from having arguably the best middle linebacker in the game to now being in a world of hurt. That would quickly change if Ray Lewis came on board and was immediately incorporated as the Panthers defensive captain.
The two-time NFL Defensive Player of the Year was the catalyst in leading the Ravens to a pair of Super Bowl titles, and his tenacity on the field was unmatched during his era. Once Ray Lewis tackled you, you thought twice before lowering your shoulder into #52 again.
The departure of Kuechly paves the way for the Panthers to aggressively pursue a middle linebacker, so why not go after the best of the bunch?
Rod Woodson, CB/S
Just like Carolina is searching for a new inside linebacker, they frantically need to add depth to their secondary. The need a blue-collar leader who can play cornerback or safety and someone who can help mentor the rest of the defensive backfield.
Is it just me, or is this pick tailor-made for Rod Woodson?
Rod might lack the pizzazz and flair that Deion Sanders brought to the table, but you won't find a more well-rounded DB in the history of the game. Woodson was a ferocious blitzer and a great tackler, plus he could cover any position.
With as many leaks as the Panthers have on D, adding a "do-it-all" kind of guy like Rod Woodson would be the quickest way to shore things up.
Tony Gonzalez, TE
Greg Olsen signed with the Panthers, and we know Teddy Bridgewater doesn't have the biggest arm. It would make a ton of sense for Matt Rhule to bring in a leading tight end so that all the pressure isn't on CMC to carry the load, and who better than Tony Gonzalez?
The former basketball player at Cal combined his trusty hands and incredible leaping ability with an insatiable appetite to dominate at his position. No other tight end in the history of the game consistently produced at this high a level for such a long period of time.
When Tony's career was all said and done, only Jerry Rice can say he caught more passes in the NFL.
The Panthers Pick Is In…
Carolina can't go wrong with any of these choices, but Ray Lewis is the guy that perhaps fills the biggest void. Bringing in Tahir Whitehead is hardly a consolation when you consider what Luke Kuechly meant to this franchise. They signed Robby Anderson and Seth Roberts to help in the short-passing game, and they can always draft a stud CB with the 38th pick in round two.
This is the Panthers' only shot at drafting Ray Lewis, and I don't think Marty Hurney wants to let it pass him by.
Previous Picks From Our Hall of Fame Mocks
AUGUST
Casino of the Month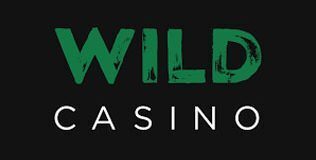 Welcome Bonus
250% up to $5,000
Read Review
Visit Site