Hall of Fame Mock Draft for 2020, Pick #6 – Where Should the Chargers Look to Strengthen?

All eyes are on how the 2020 NFL Draft is unfolding, and if you want to bet on it, you should check out the best 2020 NFL Draft betting sites.
While important, we are taking a more laid-back approach with our 2020 NFL mock draft featuring Hall of Fame legends.
Each team has the same draft order and needs as they do in 2020, but they're drafting HOF icons. Five massive names are off the board so far in our draft, and Miami just addressed the quarterback position by nabbing Joe Montana.
I know, Joe Cool slid further than expected, but all bets are off in a Hall of Fame mock draft.
The Los Angeles Chargers are on the board, and like many teams, they need to find a franchise quarterback. They have other needs, too, so let's look at three Hall of Fame talents they wouldn't mind adding to their loaded roster.
Johnny Unitas, QB
It's arguable that playing in a much different era of football could make Johnny Unitas less effective than he was when he played.
Still, Unitas is still one of the most iconic figures in pro football history, and he was also a proven winner.
The former Colts star was extremely prolific during an era where teams largely leaned on the ground game. His ability to make huge plays and come up big in clutch moments means the Bolts get a guy under center they can trust.
It's only a coincidence he spent his final season in the league with the Chargers back in 1973.
Otto Graham, QB
If you want an even bigger icon (that people forget about more and more as time passes), look no further than former Browns quarterback Otto Graham.
Graham's era was even less open to the idea of throwing the ball, yet Cleveland's best quarterback in team history put up over 23,000 yards and 174 passing touchdowns in just 10 seasons of play.
Also one of the original dual-threat quarterbacks, Graham scored 44 more times on the ground and helped the Browns to an insane seven championships.
Brett Favre, QB
It's pretty wild that a guy like Favre fits perfectly next to these iconic quarterbacks, seeing as nobody has thrown more interceptions than the kid from Mississippi.
A gunslinger if you ever saw one, Favre was a pure gamer who admitted after retiring that he was "thinking touchdown" on every play. Blessed with a howitzer of an arm and ridiculously aggressive (reckless?) play, Favre won one title and three league MVPs.
LA may not be into his unorthodox style of play, but few can take advantage of their many offensive weapons like he can.
Summary
I won't get into the debate of comparing eras here. This pick is about getting a trustworthy quarterback that can help the Chargers win their first-ever Super Bowl.
Otto Graham probably wasn't the best pure passer in an odd era for football, but he was dynamic, insanely productive, and he flat-out won.
The Chargers have a history of out-gunning teams with their passing game, but Graham gives them the potential to be a matchup nightmare.
More than anything, his grit and elite winning rate are tough to calculate. They're even tougher to deny at the 6th overall pick.
The 2020 NFL Hall of Fame fantasy mock draft continues with pick seven. The Carolina Panthers are on the clock.
Previous 2020 NFL Hall of Fame Mock Picks
AUGUST
Casino of the Month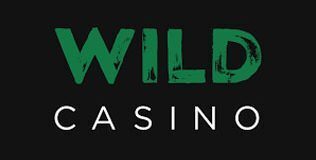 Welcome Bonus
250% up to $5,000
Read Review
Visit Site