Hall of Fame Mock Draft for 2020, Pick #5 – The Dolphins Have Options

Heading into our GamblingSites.com Hall of Fame mock draft (you can find the concept explained in detail here), Miami has a golden opportunity to boost their roster. The Dolphins already spent a ton of money during free agency addressing some glaring needs, and now they own three first-round picks, which should help propel them into the future.
The obvious necessity is a big-time quarterback who can take this team to the next level. However, the Fins also need a ferocious pass rusher and a gifted running back before they can expect to become a genuine contender.
Looking at the trio of Hall of Fame players below, it's hard to say which direction Miami would go in with the #5 pick. It's certainly an enviable position to be in, and the last thing they have to do is panic.
Barry Sanders
Joe Montana
Bruce Smith
Remember, the Dolphins pick at #18 and again at #26, so Chris Grier will get two more shots at HOF players.
Barry Sanders, RB
It's hard to believe just how good Barry Sanders was during his NFL career with the Lions. Sanders averaged well over 1,500 rushing yards per season during his 10-year career in Motor City, but at least that figure can easily be digested.
What Barry accomplished his final year at Oklahoma State before entering the NFL is simply unfathomable.
Sanders' junior year in Stillwater (1988) is arguably the most impressive season by any college football player ever. Barry ripped off an NCAA single-season record 2,628 rushing yards that still stands today, and he did that in just 11 games (238.9 rushing yards/game).
I think Sanders is a rare enough talent that Miami could be willing to wait on drafting a quarterback. Especially considering they have two more picks looming in the first round.
Joe Montana, QB
While Joe Montana doesn't have the type of numbers to rival guys like Peyton Manning and Drew Brees, he does have more super Bowl rings than those two guys have combined. And isn't that the only statistic that really matters in the end?
If Miami is keen on drafting their franchise quarterback in this Hall of Fame mock draft, the play is to take Montana here and not think twice. Grabbing a first-rate running back won't be a problem later in round one, and the same with drafting a defensive end who can wreak havoc in the backfield.
But there's only one Joe Montana, and right here at #5 is the Dolphins' only chance at securing him.
Bruce Smith, DE
On top of making Byron Jones the richest cornerback in the NFL, the Dolphins coughed up a huge chunk on linebacker Kyle Van Noy. Even though newcomers Shaq Lawson and Emmanuel Ogbah can get after the quarterback, they do so as outside linebackers.
In need of a staunch defensive end, why not pluck Bruce Smith off the board right here at #5?
Is there a better DE in the history of the sport?
Smith's NFL record of 200 sacks will likely never be touched, and don't expect many pass rushers to come along and be named as a First-Team All-Pro on eight different occasions.
The Dolphins Pick Is In…
Cincinnati took Dan Marino at #1, and the Chargers are certain to take a quarterback with the next pick. As enticing as it would be to add Barry Sanders into the offense, Chris Grier just can't pass on Joe Montana.
The Dolphins have ample surrounding pieces in place, and "The Comeback Kid" is the true definition of an elite leader. Insert Montana into the fray, and suddenly, Miami is probably the favorite to emerge out of the AFC East.
Previous Picks From Our Hall of Fame Mocks
AUGUST
Casino of the Month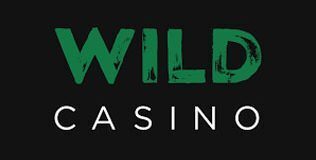 Welcome Bonus
250% up to $5,000
Read Review
Visit Site