Hall of Fame Mock Draft for 2020, Pick #4 – What Move Will the Giants Make?

The 2020 NFL Draft is going to be fun to track, but what's even more fun is imagining teams getting a crack at NFL legends.
Our 2020 Hall of Fame fantasy mock draft rages on with pick #4, as the New York Giants are on the clock following the pick of Deion Sanders to the Detroit Lions.
Detroit had a need after shipping Darius Slay to the Eagles, so in this NFL legends mock draft, they snatched up one of the best cover men in league history.
Now it's New York's turn, and despite much criticism, GM Dave Gettleman has actually put together a pretty talented roster. The Giants don't need a quarterback or running back, but they could probably use just about anything else.
That understandably has me thinking "best player available" as I put on my GM hat and mock a Hall of Famer to Big Blue. Here are three HOF options that stand out and why they'd make sense in this Hall of Fame mock draft.
Jerry Rice, WR
The G-Men traded away Odell Beckham Jr. last year, so they have a clear hole to fill in their passing game. New York does have some decent wide receivers, but nothing close to what Jerry Rice offered in his prime.
Perhaps the greatest wide receiver in NFL history, Rice was exceptionally crafty, sure-handed, and a great route-runner. He benefited from longevity and playing with stacked 49ers teams, but he still put up mind-boggling numbers and was insanely dominant.
Daniel Jones could get the best receiver in NFL history, so the G-Men have to consider the splash play.
Reggie White, DE
While landing Jerry Rice is a coup no matter who you are, the Giants have always built themselves up in the trenches. Their three Super Bowls stemmed from elite defenses, after all.
Driven to tears after Lawrence Taylor was scooped up by the hated Redskins earlier in this HOF mock draft, New York gets defensive (literally) and snags arguably the best defensive end ever in Reggie White.
White was dominant deep into his 30s thanks to ridiculous strength and a motor that never quit. He doesn't perfectly fit New York's current defensive scheme, but you build around an elite prospect like this. The rest of their defense can conform.
Ray Lewis, LB
I'll also consider Ray Lewis, who is easily one of the most tenacious linebackers the league has ever seen. He wasn't the blitz demon that Lawrence Taylor was, but few linebackers possessed his instincts, athleticism, reliability, and leadership.
It's quite arguable none of them had that entire package like Lewis did.
A sure tackler and big hitter that helped the Baltimore Ravens to two titles, Lewis would bring championship-level play over the middle of the field for the next 15 years.
Summary
It is very hard to turn away Jerry Rice here, but the reality is the Giants actually have a lot of very good weapons. Daniel Jones can work some magic with his legs, while he has plenty of guys to dump the ball off to.
What the Giants do not have is a reliable (much less elite) pass rush. Big Blue ranked just 22nd in sacks in 2019 and is on the verge of losing Markus Golden, who was arguably their best guy on the edge last season.
All roads lead to Reggie White, who was a major handful for offensive tackles even as he pushed 40. White was just too quick and powerful in his prime, while his craftiness and strength allowed him to remain quite effective even as he aged.
White fills a huge need and gets the G-Men back to that elite defense they historically thrive off of. They just may have to change up their scheme a bit.
If you want to bet on the actual draft in 2020, hit up the top NFL Draft betting sites.
Previous Picks in Our 2020 HOF Mock
AUGUST
Casino of the Month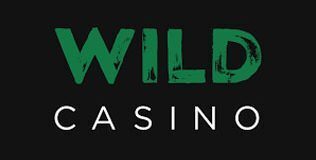 Welcome Bonus
250% up to $5,000
Read Review
Visit Site