Hall of Fame Mock Draft for 2020, Pick 32 – Which NFL Icon Would the Chiefs Take?

This 2020 NFL Hall of Fame fantasy draft has been a blast. If you're late to the game, check out this introductory post that has all the picks and an explanation as to what this is.
In short, it's the order and team needs for the 2020 NFL Draft, but we're mocking NFL legends to teams instead of actual rookies.
Silly? Sure, but it's also a lot of fun. If you're into that thing, start back at square one and see where we went from the top pick on.
Some selections make total sense, some are a little out there, and others had some fan bases enraged. It's a dangerous game, creating fake picks of retired legends, but someone has to do it.
San Francisco was the last team on the clock and took Larry Allen. The Kansas City Chiefs, the defending Super Bowl champions, get to pick basically whatever Hall of Famer they want, as they just don't have that many holes to fill.
With that, let's wrap this adventure up with a look at three NFL icons the Chiefs would love to add to their roster.
Dick Lane, CB
I feel bad, as I've written 15 of these NFL Hall of Fame mock draft picks, and I've mentioned Night Train like three or four times. I just couldn't find the perfect landing spot.
It could be here, though, seeing as this guy ranks 4th all-time in career interceptions. He was also a ferocious hitter and tackler, which could give a better-than-advertised Chiefs defense a nice two-way presence on the outside.
Ed Reed is another guy that could fit here; the point is to beef up a Kansas City secondary that is already pretty talented.
Walter Payton, RB
The rich get richer, it seems. That's the benefit of being totally stacked and also bringing back 20 of 22 Super Bowl starters.
Kansas City has a solid running back in Damien Williams, but who says no to Sweetness? Walter Payton was at one time known to be the best pure runner in NFL history, and some still believe he is.
It's hard to knock that logic, as he made the Chicago Bears a feared team in the 1980s, and when he retired, he led the league in career rushing yardage and rushing touchdowns.
John Hannah, OG
The Chiefs can splurge on the players above, or they can just enhance their offensive line by snatching up one of the best interior guards to ever play.
Guards don't go very high in regular drafts, but it isn't every day that you get access to someone of Hannah's caliber.
Graded as the second-best overall offensive lineman by Sporting News back in 1999, Hannah would be an amazing addition to a team that could look to get more balanced in 2020.
Summary
Hannah would be a fun get, and Lane deserves a nod, but how do you pass up Walter Payton? I know the running back position has been devalued in recent years, but I can't finish this thing with Sweetness being left off the board.
That, and pretty much every Kansas City Chiefs mock draft has them taking a running back at 32 overall this year.
LeSean McCoy is leaving town, so if only for depth, running back makes sense. But in this alternate reality, it's Damien Williams who is the depth behind perhaps the best running back of all time.
You can't bet on this pick, but you sure can bet on what the Chiefs will do in this year's draft. Just be sure to use the best 2020 NFL Draft sportsbooks before placing any wagers.
Other 2020 NFL Hall of Fame Picks From the AFC West
AUGUST
Casino of the Month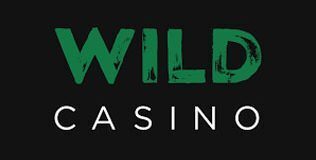 Welcome Bonus
250% up to $5,000
Read Review
Visit Site