Hall of Fame Mock Draft for 2020, Pick #31 – Which HOF Player Is Heading to San Francisco?

The 49ers don't own any picks in the 2nd, 3rd, or 4th rounds. Not to put extra pressure on John Lynch to hit a home run at #31, but this is a very important pick for the San Francisco franchise.
The good news is they already nabbed Randy Moss with the 13th pick in our Hall of Fame mock draft, so perhaps whoever they pick at #31 is just the cherry on top.
It's pretty clear that Richard Sherman isn't getting any younger, and the 49ers can certainly use depth on the offensive line after waving goodbye to Mike Person. Taking that into account, Kyle Shanahan would be ecstatic to welcome any of the following Hall of Famers to the Bay Area.
Larry Allen, OG
Mike Haynes, CB
Ty Law, CB
Larry Allen, OG
As much as the Niners love to pound the football, it's no surprise that John Lynch is studying the offensive linemen in the 2020 Draft like a hawk. Well, Lynch and Allen are two months apart and played at virtually identical times, so Lynch doesn't have to do much studying here.
Allen dominated defensive lineman for the better part of 12 years, as evidenced by making 11 Pro Bowls. Larry's seven First-Team All-Pro selections are equally admirable, but here's how good Allen was throughout his NFL career.
The offensive guard was honored as a member of both the 1990s and 2000s All-Decade Teams.
Mike Haynes, CB
The fifth pick in the 1976 NFL Draft didn't need any time to develop his game at the next level. Mike Haynes won the 1976 NFL Defensive Rookie of the Year, and his career was off to the races.
Haynes was recognized as a Pro Bowler during his first five seasons (nine Pro Bowl appearances overall) with the Patriots, but his best days came later on with the Raiders. In fact, after joining the Raiders in 1983, Mike immediately helped lead Oakland to a Super Bowl victory. Haynes followed up his Super Bowl run by being chosen as a First-Team All-Pro in 1984 and 1985.
Ty Law, CB
Before Tom Brady became a legend in Foxborough, Ty Law was already cementing his status as one of the league's top cornerbacks. Law was the heart and soul of Bill Belichick's defense during three of the Patriots' Super Bowl runs and led the NFL in interceptions twice.
Just like in the case with Larry Allen, John Lynch played during the same era that Ty Law starred in and can appreciate his greatness firsthand. Emmanuel Moseley is still in the process of gaining Robert Saleh's trust, and Richard Sherman is undoubtedly nearing the end of his career.
Add it all up, and the 31st pick would be a great time to draft a cornerback.
The 49ers Pick Is In…
What I said about the 49ers secondary is true. A replacement for Richard Sherman will be needed, but it's not absolutely imperative they draft him right now. On the other hand, if San Francisco wants to continue running the ball with the utmost efficiency, they'll need to beef up the interior of their offensive line.
If you go back and look at the 49ers' 13th pick in our Hall of Fame mock, you'll see that John Lynch almost pulled the trigger on Larry Allen back then. It all works out in the end because Allen is going back to the same place he finished his career.
The NFC champs in 2019 had a stout defense that mostly remains intact, and now they've bolstered their offense with Randy Moss and Larry Allen.
What grade do you give John Lynch in our Hall of Fame mock draft?
The Full 2020 Hall of Fame Mock Draft
Not only does this blog explain how and why we generated this 2020 Hall of Fame mock, but it reveals each of the 30 picks that came before this one.
To give you a hint at some of the names that recently came off the board, have a quick look below.
AUGUST
Casino of the Month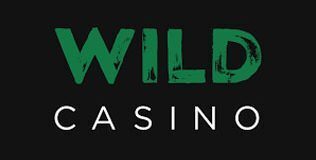 Welcome Bonus
250% up to $5,000
Read Review
Visit Site